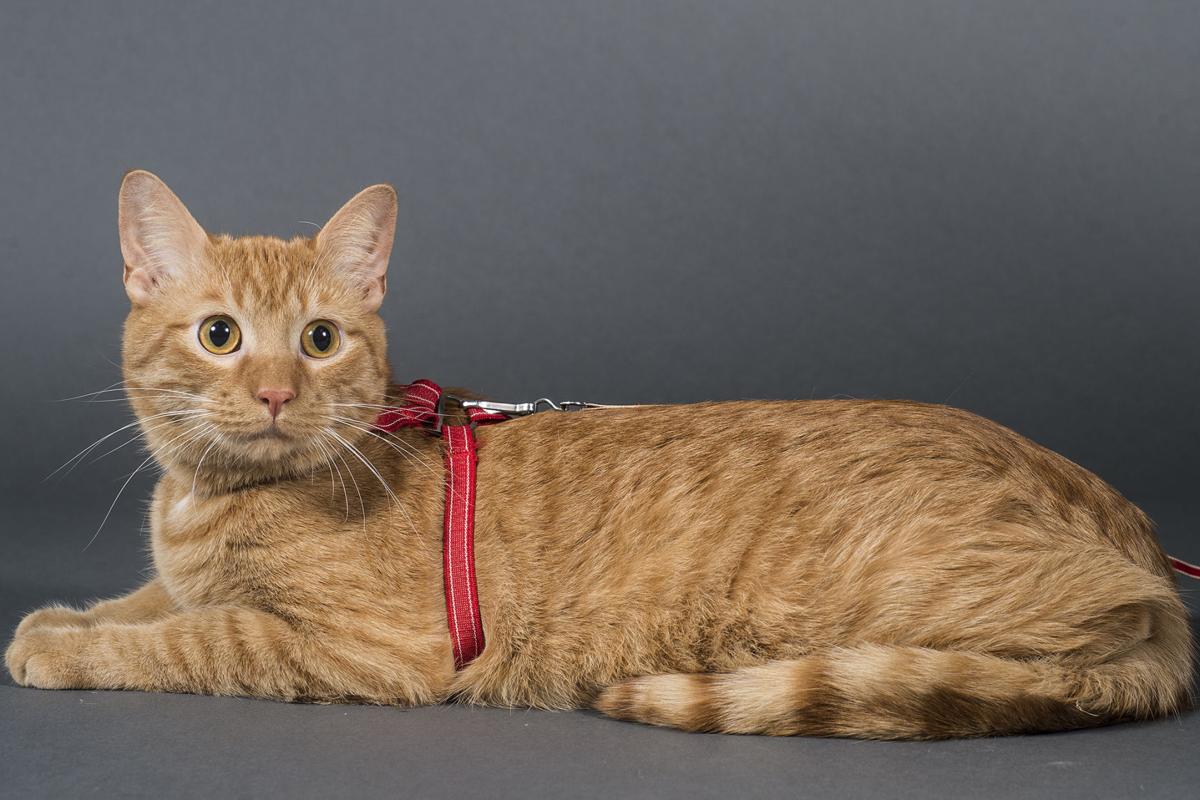 Cinnamon is a striking orange tabby who is playful and active. He has always been outgoing and sure of himself.
He was raised with dogs and likes to play with them, as well as other cats, and can sometimes be too much for quieter, older cats. But he is settling down as he gets older.
Cinnamon was found deserted in a rainstorm when he was little, but even then his purr was loud and he was unafraid. He was born in the summer of 2015. He has always been healthy, is current on his vaccines, and tested negative for FeLV and FIV.
He also is neutered and microchipped, so he is ready to go.