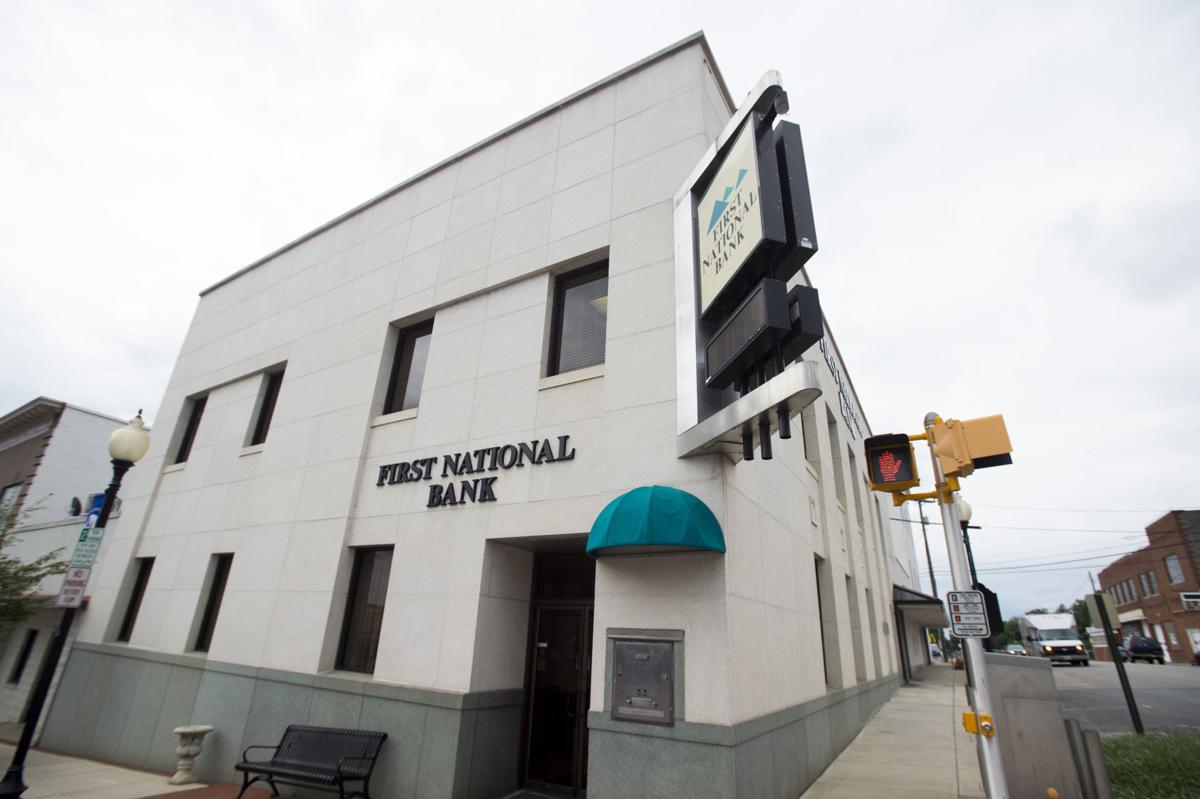 The Altavista-based parent company of First National Bank on Thursday reported a lower second-quarter profit.
Pinnacle Bankshares (OTC: PPBN) reported net income of $667,000, or 43 cents per share, down 51.2% from $1.368 million, or 88 cents per share, during the same quarter the previous year.
The bank company said higher expenses related to its pending merger with Danville-based Virginia Bank Bankshares, aka Virginia Bank & Trust, as well as higher salaries and benefits associated with its new downtown Lynchburg office and Charlottesville loan office, have impacted profits during the first half of 2020. Those merger- and expansion-related expenses combined accounted for more than $1.1 million in the first half of 2020.
The company has said that despite delays caused by the economic impacts of the novel coronavirus, the merger, which is expected to add seven branches to the First National Bank lineup, still is moving forward.
"Overall, we are pleased with our operating performance, which net of merger expenses was in line with expectations despite the impacts of the COVID-19 pandemic," Todd Hall, president and CEO of Pinnacle Bankshares and First National Bank, said in a news release. "I am proud of how our employees have adapted to the current environment and have continued to provide a high level of service to our clients during these unprecedented times."
Total assets at the end of the second quarter were $563.9 million, up 13% from the end of last year. Total deposits were $512 million, up 13.7%. Total loans stood at $415.9 million, up 5.7% from the end of last year. Stockholder equity rose to $47 million.
Net interest margin was 3.49%, down from 4% at the end of last year.
The company noted it originated more than $28 million in loans under the Paycheck Protection Program, a coronavirus-inspired federal initiative that offers potentially forgivable loans to businesses.
On June 5, the company paid a dividend of 12 cents per share to stockholders of record as of May 22.
Pinnacle Bankshares, founded in 1908, has 10 branches in the Lynchburg region. It plans to open an 11th in the Graves Mill Plaza shopping center in Forest and has received Lynchburg City Council's approval to open a 12th in the Boonsboro area.
Concerned about COVID-19?
Sign up now to get the most recent coronavirus headlines and other important local and national news sent to your email inbox daily.