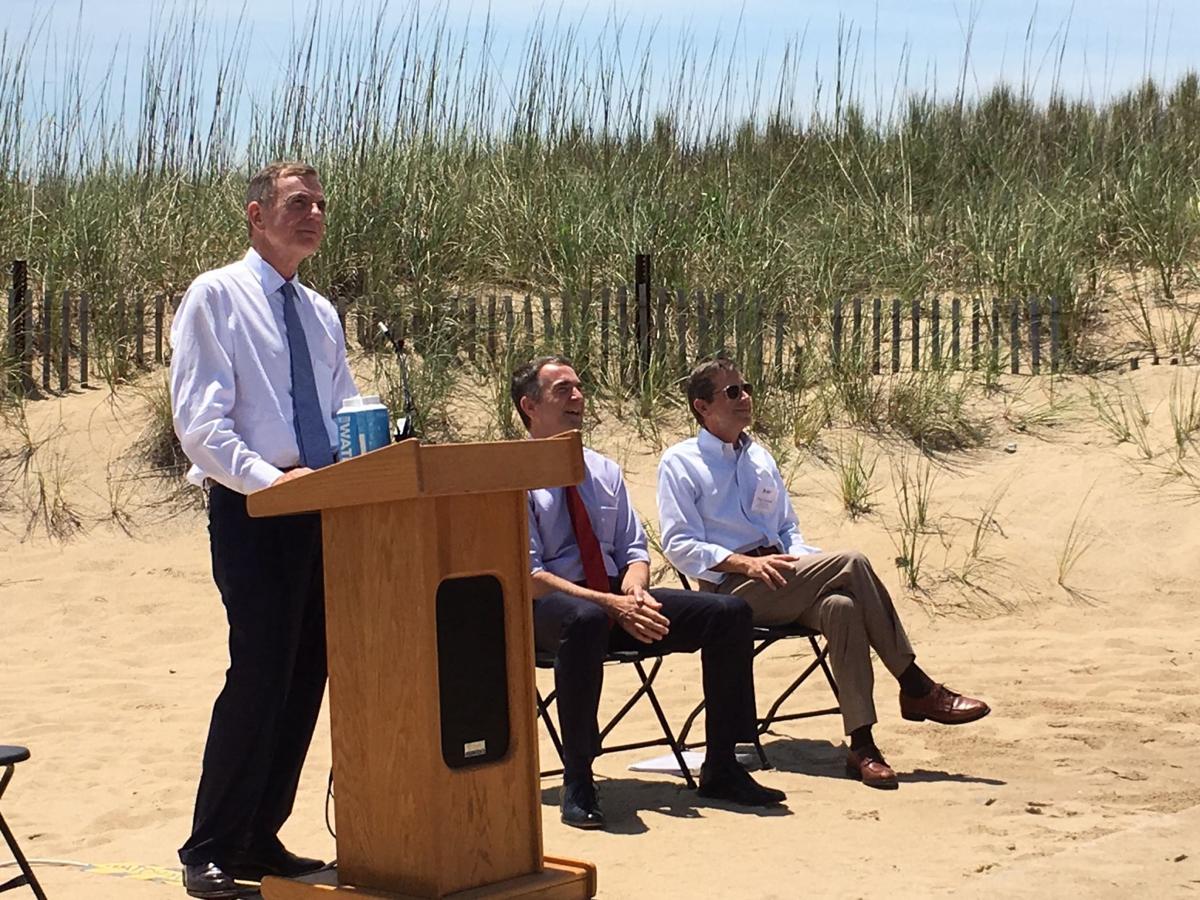 RICHMOND — Dominion Energy claimed excess profits of $277.3 million in 2018, a return of 13.47%, topping the 9.2% approved by the regulators for most of Dominion's spending, according to an update on the state of electric regulation published Thursday.
The report compiled by the State Corporation Commission also shows typical residential bills of Dominion Energy customers in Virginia have increased 26% since 2007 — from $90.59 to $113.76 — but are down $2.76 from last year.
The figures, part of an annual review by the commission of Dominion's earnings to state lawmakers, come as the state monitors the rollout of a contentious law passed in 2018 that reconfigured how Dominion handles overearnings.
As part of the new law, the Richmond-based electric monopoly will be allowed to divert excess earnings into new capital investments that modernize the state's electric grid and boost renewables, instead of refunding the money to ratepayers or reducing electricity rates.
At the same time, the utility is seeking to up its rate of return to 10.75% in a case now pending before the commission.
According to Thursday's report, the combined overearnings from 2017 and 2018 that would qualify for customer refunds amount to $379.7 million — though that's not what Dominion is planning to do.
In explaining Thursday's excess earning figures, Dominion Energy spokeswoman Audrey Cannon said the company has "already identified more than $750 million to spend on our offshore wind pilot and smart meters for Virginia customers."
Last month, Dominion kicked off construction on a 12-megawatt offshore wind pilot project 27 miles off the coast of Virginia Beach. The project, which Gov. Ralph Northam hailed and was reluctantly approved by the SCC, will cost $300 million. Dominion plans to pay for the cost of the project through excess earnings, company officials said.
In the Lynchburg area, Dominion Energy serves about 9,500 customers, primarily in Appomattox and Campbell counties.
Dominion has also begun to invest in installing smart meters for 1.4 million customers, which it said will improve the customer experience. Further plans for how it will spend excess earnings on work to modernize Virginia's electric grid are ongoing, and a proposal on the topic is expected to be filed with the SCC in the fall.
"Our customers are telling us they want more solar and wind, and a more secure energy grid," said Cannon, the Dominion spokeswoman. "The SCC has approved our investments in an offshore wind pilot project and cyber and physical security enhancements to the energy grid.
"Reinvesting the revenue identified by the SCC today will enable us to give our customers what they want while also keeping rates low."
The report also offers a snapshot into the future that warns of higher bills for customers.
The commission reiterates to lawmakers that plans by Dominion to invest roughly $16 million in capital projects it plans to recover from ratepayers could lead to typical residential bill increases of $29.37 per month by 2023.
That does not include a $3.23 monthly increase to the typical bill that will pay for the cleanup of the state's legacy coal ash, nor any costs to be borne by the utility under new carbon regulations approved in the spring.
As it touts regionally low electricity rates, Dominion has argued that factors such as lesser reliance on fuel will lower costs and mitigate bill increases, projections the SCC said Thursday "may be likely to happen, but some are speculative."
In the Lynchburg area, Dominion Energy serves about 9,500 customers, primarily in Appomattox and Campbell counties.
(804) 649-6254
Twitter: @MelLeonor_