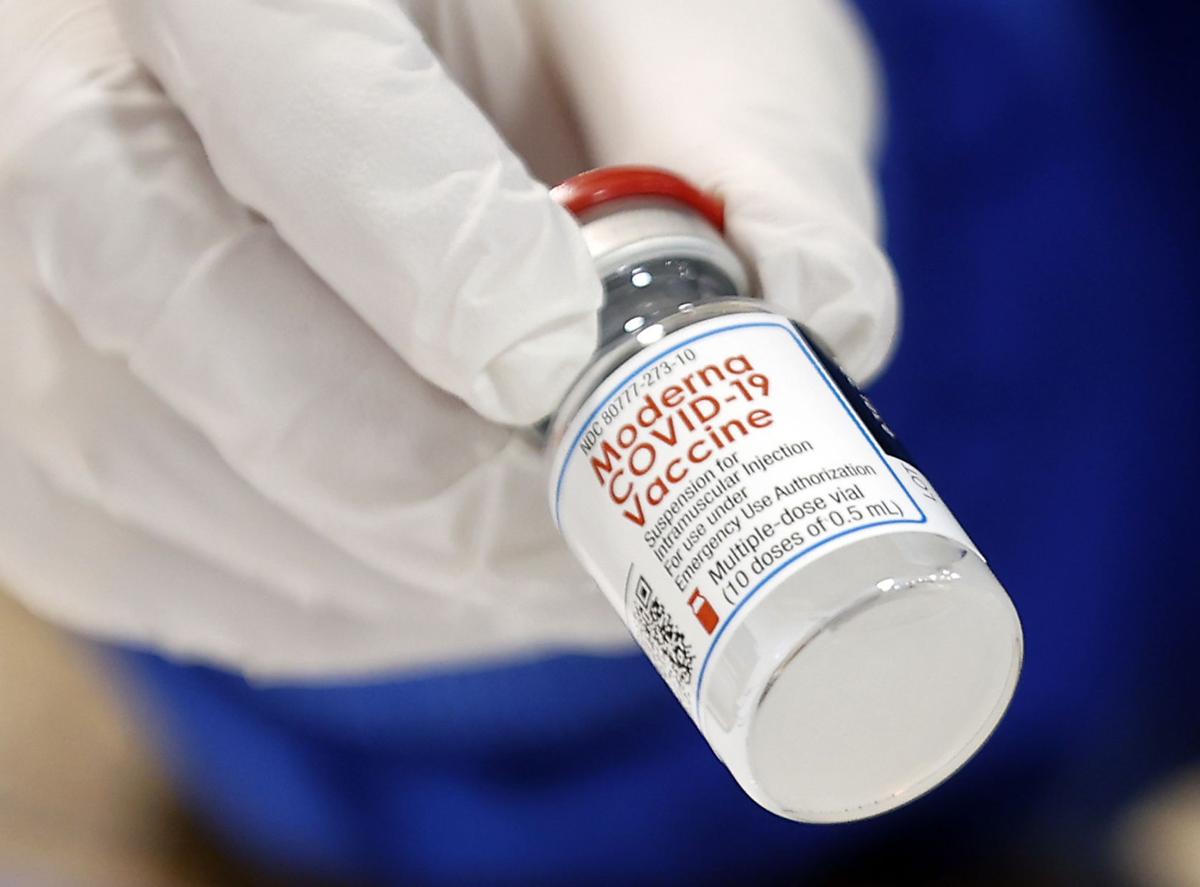 Lynchburg-area business leaders say a recently announced effort by President Joe Biden to require vaccines at businesses with 100 or more employees leaves a number of unanswered questions.
On Sept. 9, Biden released his COVID-19 Action Plan, Path Out of the Pandemic, which calls for all unvaccinated people to get the vaccine against the novel coronavirus.
According to the White House, the Department of Labor's Occupational Safety and Health Administration (OSHA) is developing a rule that will require all employers with 100 or more employees to ensure their workforce is fully vaccinated or require any workers who remain unvaccinated to produce a negative test result on at least a weekly basis before coming to work.
OSHA will issue an Emergency Temporary Standard (ETS) to implement this requirement, which will impact more than 80 million workers in private sector businesses with 100 or more employees. Additionally, the ETS will reportedly subject employers to proposed penalties of up to $14,000 per violation.
According to the Department of Labor Solicitor, the ETS will be live in a matter of weeks and it will be effective immediately except for the 22 states where the state has its own plan. Those 22 states have 30 days to adopt an equally protective policy or implement the federal ETS.
The Republican National Committee plans to sue the federal government over Biden's vaccine mandates.
Virginia operates an OSHA-approved state plan covering most private sector workers and all state and local government workers.
Megan Lucas, CEO of the Lynchburg Regional Business Alliance said the state has 30 days to adopt an equally protective policy, or implement the federal ETS.
Once the U.S. Department of Labor signs off on the ETS, it will go into effect immediately. As of now, the DOL has not signed off on the ETS.
"Our position in our communications to the Department of Labor, is that if it goes into effect, when it takes effect, it needs to be as easy as possible and as the least burdensome on our businesses," Lucas said. "What our businesses do not need is an additional overreach and additional regulations piled on top of them at this time."
The Alliance has launched two regional business surveys regarding the proposed new vaccine mandates. One was to gather initial questions that members had concerning the mandate with feedback centered mainly on the enforceability of the mandate, supply chain concerns for testing, the financial burden of testing and paid time off for vaccine side effects.
The questions were sent to the U.S. Chamber who is in contact with OSHA and working to get local members clarity on the mandate, Christine Kennedy, COO for the Alliance said.
Last week it also launched a survey to obtain employer feedback on vaccinations of their employees.
"With daily COVID cases at a new all-time high and new federal mandates proposed, this data will help regional health officials ascertain the employee reservations/concerns regarding COVID 19 vaccinations," Kennedy said.
She said early survey results indicate the top three primary concerns are the COVID-19 vaccines could cause other health problems, belief there has not been enough time to study long-term effects of the vaccines and a general mistrust of government agencies.
"We plan to keep the survey open for a few more weeks to gather as much data as we can and then work with the Central Virginia Health district to chart the path forward to increase vaccination rates and ultimately keeping our employers open and safe," Kennedy said.
Lucas said the alliance is monitoring this and trying to get as much information as it can that will help businesses move forward once the ETS goes into effect.
"We're going to do our best to communicate that it is the easiest to execute, and is the least burdensome as possible," she said. "Because our businesses are over regulated and creating another regulation, with a threat of astronomical fines is just is really unacceptable."
Lucas said she believes many local manufacturers were already heading down this path but don't appreciate that it's going to be mandated on a federal level.
"Paying attention to the number of COVID numbers in our region, our manufacturer businesses in the region has gone back to COVID protocols, they're back to doing Zoom," Lucas said. "So our manufacturers and businesses were already going down similar paths on their own."
She said it's one thing if a company is deciding to take care of it themselves but when there is a mandate that comes out that is not clearly defined, it creates a lot of issues.
"It really does feel as if it's a little bit heavy-handed," she said.
Jud Simmons, media and public relations director for BWX Technologies, said because of its roles in national security, electric power generation and nuclear medicine, BWXT has been designated an essential business by both the U.S. federal government and by the applicable Canadian provincial governments where its facilities are located.
"Accordingly, all of our facilities have remained open during the pandemic. As soon as vaccines became available, we highly encouraged employees to be vaccinated, and we opened onsite vaccination clinics at some of our sites where practicable," he said. "Once we receive further, detailed guidance from the government, we will fully comply with the directives that apply to us as a U.S. government contractor and/or employer of more than 100 people and be in a better position to understand the impacts of implementing any new policies."
Chris Hughes, public affairs manager for Georgia-Pacific at the Big Island Mill, said once implementation specifics of the COVID-19 Action Plan are released by the government, the company will evaluate the impacts with its team and make any needed revisions to current COVID-19 practices.
"Until then, we'll continue with the practices currently in place here," he said.
Responding to a question from The News & Advance during a Thursday media teleconference, U.S. Sen. Mark Warner said he wants all people to be vaccinated and that will be the only way to get COVID-19 and its variants behind us.
"I strongly support the President's mandate. That would include not only public sector workers but private sector workers, and I found the vast majority of Virginia businesses, even the smaller businesses that are 100 to 150 employees, they support the President's efforts," Warner said.
As long as people continue to get sick and large segments of the workforce is having to quarantine because they come in contact with people who have been exposed, there's no getting autonomy back.
"We know lots of businesses that can't find available workers and oftentimes those workers don't want to go back into a setting where other people are unvaccinated. So let's do the right thing. I understand that people have a personal right not to get a vaccine, but that personal right should not extend to harming others in the community and their failure to get vaccinated. I think there needs to be consequences. And I support the President's approach."
U.S. Sen. Tim Kaine also supports Biden's mandate.
"As someone who has had COVID and seen too many friends die of it, I support the President's mandate," he said in an email to The News & Advance. "It should not have been necessary, but the continued refusal of people to get a working vaccine is causing unnecessary death at an unacceptable scale."