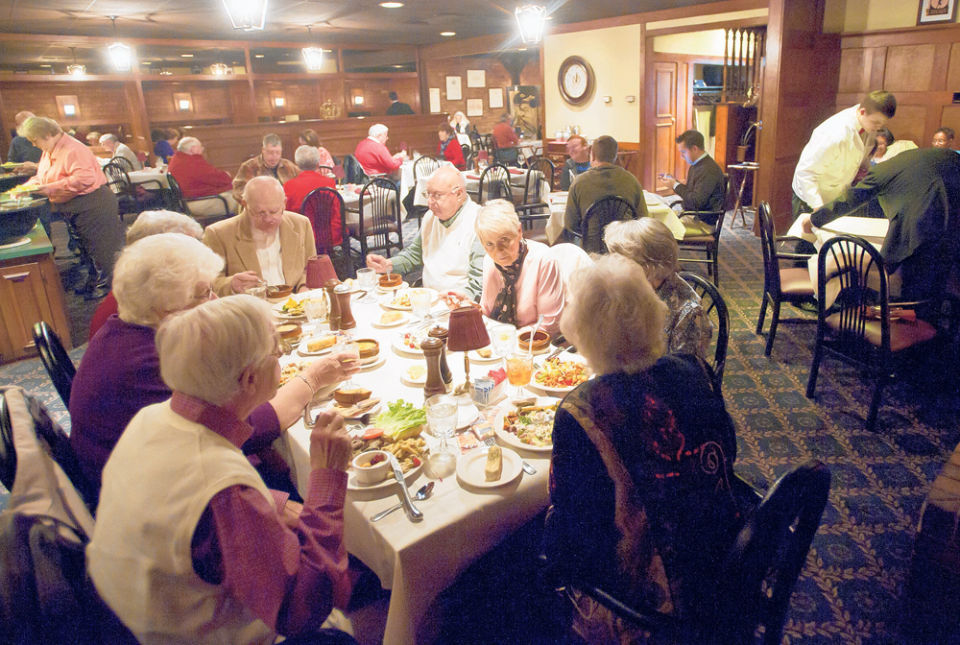 A beloved local restaurant open for half a century is closing its doors after Saturday night.
The Crown Sterling, a steakhouse located at 6120 Fort Ave., announced it would permanently close this weekend.
Jamie Bragg, who has owned the restaurant with his wife, Missy, for the past 9 years, said they are closing for multiple reasons citing labor shortages, increased market prices and his own personal health.
Bragg, 52, said he suffered from a heart attack last year.
"It was just time," he told The News & Advance on Monday. "It was starting to cost us personally and especially with COVID, a lot of our customers who had been coming here for years weren't coming out to eat anymore."
He said the lunch business has been hurt from the pandemic as more people are working from home.
"You just kind of know when something is done," he said.
Bragg said he talked to some people about purchasing the business but at this time, it was hard to find anyone willing.
"The building is also up for sale so if somebody wanted to do that, they could," he said.
Kristi Godsey, of Rustburg, said she is saddened to hear of the closure.
"I will always have special childhood memories of celebrating my birthdays there and my love for the wine parfaits and salad bar with our favorite waiters through the years, Culpepper, Russell and Neal," she said. "We have celebrated many generations of birthdays, wedding anniversaries, three wedding rehearsal dinners for our children, and our last was our 40th wedding anniversary in March. The Crown Sterling will be missed."
The Crown Sterling opened in February 1970 and was known to many as a special occasion restaurant for anniversaries, prom and birthdays.
All employees — about 20 — will remain with the restaurant until the last day, Bragg said. Some will retire and others are securing other employment.
Sandra Weigand and her husband Ted first went to The Crown when it was called The Niblick. She said it's been a favorite place to celebrate anniversaries and birthdays for many, but visiting once per year just isn't enough to keep a restaurant going.
"The Crown has been my favorite since the 60s when you dressed in coats and ties and dresses, to eat there," she said. "The atmosphere as well as the food made it special. Family restaurants are great when you want to take your children out with you, but sometimes you just wanted your night to be adult special and so The Crown was it."
Kim and Mike Dalton have enjoyed anniversaries, family dinners, special events and date nights at The Crown.
"It's really heartbreaking to know that we won't be able to continue our anniversary dinner tradition there this December," Kim Dalton said. "The food was always delicious, salad bar was second to none, and the service was always exceptional every time we went there."
She said very few places offer an atmosphere like The Crown for anniversaries, wedding rehearsal dinners, proms, Christmas parties and other events.
"It will definitely be missed by so, so many," she said. "Thank you for the amazing food and the wonderful memories"
The Crown has always been a place to go to celebrate anything or nothing, Linda Miller said.
She and her husband, Glenn, enjoyed the quality of the food and service and the wait staff have become like friends to the couple.
"It's more than a restaurant closing," she said. "It will truly be missed by us and everyone in the community. It is a sad day."
"It's more than a restaurant closing. It will truly be missed by us and everyone in the community. It is a sad day."

— Linda Miller, a diner at the Crown