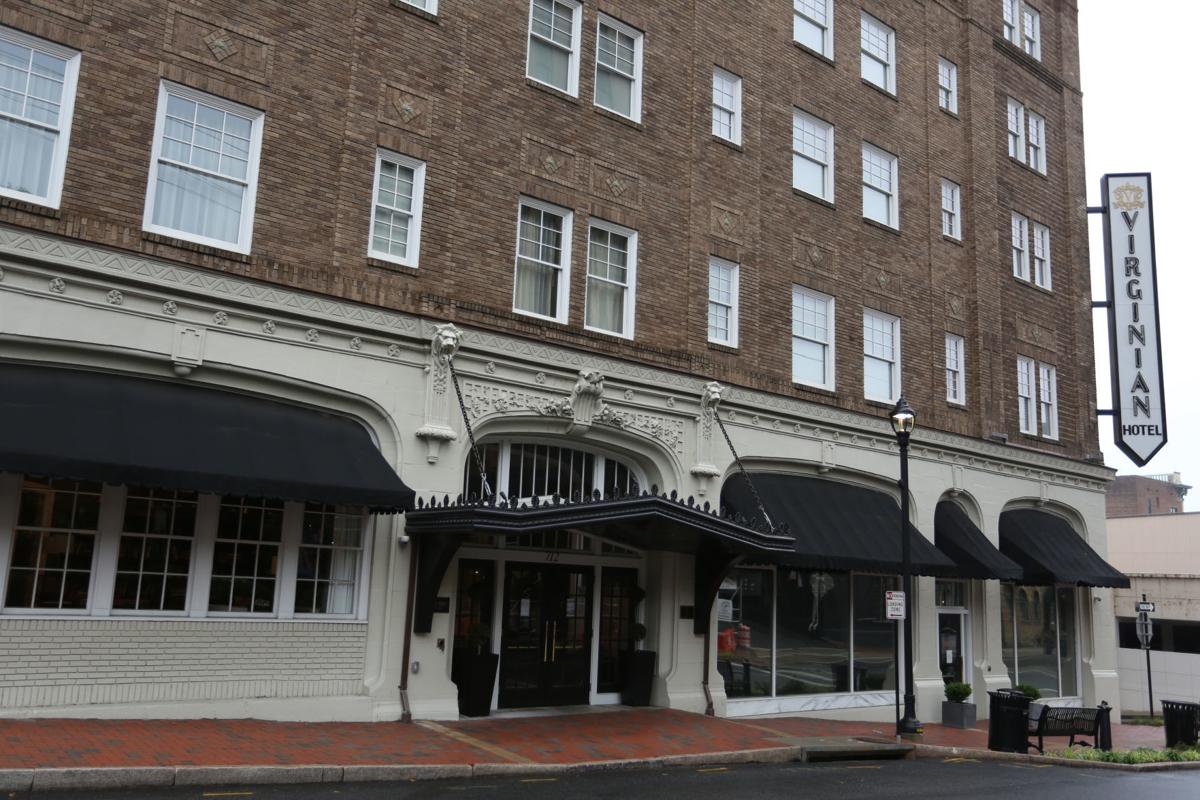 The hospitality and restaurant industries were arguably two of the hardest hit by the COVID-19 pandemic last year.
Many hotels and restaurants were essentially empty after Gov. Ralph Northam restricted in-person gatherings to very small groups and ordered the closure of in-person dining at restaurants in March 2020 in response to the COVID-19 pandemic.
Many of those businesses worked hard to adapt and shift their focus, and it paid off a year later as they now are bouncing back and rehiring staff who lost their jobs when no work was left to be done.
Northam's current rules limit private bookings to 50 people indoors and 100 people outdoors for dining establishments. Northam removed a 1,000-person cap for outdoor entertainment venues, although a 30 percent occupancy limit will remain in place. For indoor venues, he increased the maximum from 250 to 500 people or 30 percent capacity, whichever is less.
Dennis Marcinik, general manager of The Virginian Hotel at 712 Church St., said he is thankful for Lynchburg because many hotels still are struggling in major markets such as Washington D.C., Charlotte and Nashville.
"And those markets are coming back, but if you're in a 1,000-room hotel in a major urban market, you're not seeing that business travel come back yet," he said.
He said the Lynchburg market has been active recently for many reasons, including students returning to school at area colleges and universities, a vibrant workforce at places such as BWX Technologies, Framatome and Pacific Life and many hotels are gearing up for a missed wedding season.
"We're getting ready to go back into that very big wedding market, which is an important piece to us at The Virginian," he said. "We're in a lot better shape than a lot of other markets and it's a good time to be in a city like Lynchburg."
Jennifer Adamczyk, area director of sales for Paragon Hotel Company, which owns the Hilton Garden Inn at 4025 Wards Rd., said the hotel is booking more events and a few weeks ago held a wedding, its first since the pandemic began.
"We were on pins and needles until the very last second because we weren't even sure if it was even going to happen, but we found out 10 days before the wedding that we could actually have 50 people," she said.
Now with more events booked, the hotel, along with most others in the hospitality industry, are trying to regain the staff they had to lay off last year when the hotels were mostly empty.
"When all of this first started, we had considerable layoffs and that was hard on everyone, the people who lost their jobs and the people left behind," she said. "As we've gotten busier and the mandates have relaxed a little bit, we are definitely hiring for all positions."
Rob Pearson, owner of Charley's Restaurant and Catering at 707 Graves Mill Rd., said the biggest change he has seen is in the customers themselves.
"They're starting to let go a little bit and come out, and the traffic is starting to look more normal pre-COVID," he said. "We're pretty much back to pre-COVID sales levels even though we still have that 6-foot restriction inside with tables blocked off."
Customers still are putting in to-go orders daily, though, he said.
Another big change the latest executive order provides for Charley's is its catering side of the business.
"We do 60 to 70 weddings a year," Pearson said. "We're starting to get more weddings booked so that's helped a lot. Whether it's a business event or wedding, the companies and individuals are rethinking their normal plans and having to go outside the box."
Interestingly, Easter wasn't as busy as it was last year, Pearson said, because customers assumed the restaurant would be packed and decided not to come out, but he sees the restaurant being 25% busier when all restrictions are lifted.
Many hotels in Lynchburg stayed open during the COVID-19 pandemic and The Virginian was no exception, but Marcinik said March, April and May of 2020 were the toughest months to get through.
"June was a little better. It wasn't great but then July and August, there was some normalcy to social and leisure travel for people wanting to get out but not travel far, and when we entered Phase Three we were able to do events and did almost a dozen weddings between August to November," he said, referring to when Northam ordered all in-person gatherings to be with 10 people or less.
"When the governor took us to 10 or less for events in the winter season, we weathered that and did small groups, but now we're getting back to where we can do small events and weddings."
Occupancy at the hotel has been brisk for the first quarter of 2021 and he feels cautiously optimistic about the market for the rest of the year.
"I think this year we're going to see a lot more traveling, I talk to guests and the planes are full," he said. "I think people are getting a lot more comfortable and the fact that we've navigated this for 14 months as a country, and it's not our nature as Americans to sit on our hands, and we want to do the right thing, but we've come this far, so I think it's a new normal to see people still wearing masks and partitions at the front desk."
Joshua Green, general manager of the Courtyard by Marriott Lynchburg at 4640 Murray Pl., said the biggest thing he has seen recently is the involvement of families that have traveled again to visit the local universities.
"There's a lot of pent-up demand that families were trying to take their children last year to look to colleges and they couldn't do it," he said. "So we've seen an influx more than usual, and typically it's busy for this time of year for college visits, but I think even more so right now because you have juniors and seniors that are trying to squeeze in a lot more time to visit schools they couldn't last year."
The hotel doesn't have a banquet hall, but Green said the meeting room has been booked up more frequently. He also is seeing more sports team travel as well.
"We've noticed more travel from people who live within 50 miles from Lynchburg coming to stay at the hotel too," he said. "People that are just wanting to get away but not go too far."
Green said hotels are known to accommodate more people outside the area but he thinks COVID-19 has shown that the hotel industry can be resilient during tough times.