Wages, the job market and supply-chain challenges were among the topics discussed Oct. 5 as Lynchburg-area business leaders gave the president of Richmond's Federal Reserve Bank their outlook on the local economy.
Tom Barkin, president and CEO of the Federal Reserve Bank of Richmond, heard how the pandemic has affected the local workforce and labor market at a "Fed Listens" event hosted by the Federal Reserve Bank at the Lynchburg Regional Business Alliance.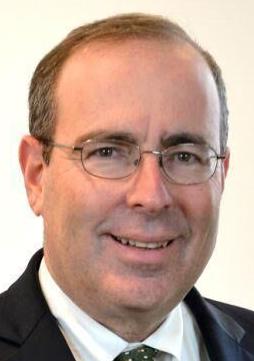 The Federal Reserve is the nation's central bank and is known as the "banker's bank," said Renee Haltom, vice president and regional executive at the Federal Reserve Bank of Richmond. There are 12 regional Federal Reserve Banks throughout the country, and the Richmond Fed is one of those.
"Among other things, we are each responsible for understanding economic conditions on the ground in our districts, which is part of the reason we're here today," Haltom said Tuesday.
She said the Fed spends a lot of time on the ground listening to businesses and community leaders to understand the economy but perspectives from businesses and communities became even more important in the pandemic.
"In the course of two months, March and April of last year, we went from the tightest labor market in 50 years to record unemployment, and in that same period [gross domestic product] fell by 30% at an annualized rate in a single quarter," she said.
With the shock of this magnitude, Haltom said, the data in the models couldn't give the Fed a full picture of what was happening in the economy.
"So talking to people like our panelists today, was one of the best information sources we had to understand what was going on and where things were likely to go," she said. "Eighteen months later we are still in uncertain times, we have recovered much of the pandemic's economic losses today, but we're not are all the way there."
Most forecasters expect hot economic growth this year and next, she said, but the nation still is down 5.3 million jobs compared to before the pandemic.
Millions of workers have left the labor force entirely, and Haltom said growth going forward hinges on how many of them are going to come back.
Traci Blido, executive director for Central Virginia Career Works, said there are 1,500 employers in the Lynchburg area posting a total of 6,000 job openings right now. Central Virginia Career Works helps to prepare and connect people who want to work with employers who need to hire through its training providers and network of professional partners.
After Barkin posed a question about the lack of workforce in the community, Blido summarized the issue with one word: barriers.
"Child care, transportation, never been told by your own family that you can do it, I mean it's just a lot of different barriers," she said. "So it's about working with all types of partners that we work together with to help people overcome those barriers."
Bill Bodine, president of the Greater Lynchburg Community Foundation, said it's a combination of multiple things: People are multitasking because they're helping to educate their children if they can't be in school, they have transportation challenges, and they have a general fear related to the virus.
"There's some people that are reluctant to go to places where they might be working inside among other people and friends, and you know we have to get past all that and that's a struggle," he said.
Barkin said every industry has increased wages during the past six months in particular, including a lot of entry-level jobs and asked the panel if they've see that happening here.
Blido said wage increases have helped to retain employees and data shows that across all industries, there is a 6.5% increase in wages year over year regionally.
"Our goal is to see that continue to increase, and the best thing we can do is help people focus on those trade jobs, professional service-type jobs, IT jobs and move people up," she said.
When talking about the labor market from a pandemic standpoint, Michael Elliot, senior vice president of operations at Centra Health, said the organization has been affected like no other industry.
"Not only are [our staff] dealing with the pandemic and trying to stay healthy, but we're taking care of those who become ill from the pandemic as well," he said.
There are a few factors leading to staffing issues at hospitals, including burnout, empathy fatigue and higher pay from competitors.
Christine Kennedy, COO of the Lynchburg Regional Business Alliance, said businesses are talking more to each other about how they can remain competitive in their industries.
"We've gone from an employer market to an employee market, and you have got to make sure that you have the best culture with the most competitive wage for your market, and you've got to tell that story well from a branding perspective," she said.
The group talked about supply chain demands and how they affect businesses. Many restaurant-goers will notice price increases when going out to eat, but Elliott said Centra has to order supplies that could last six, nine or 12 months just in case there is another surge of COVID-19 cases.
"It's a completely different world than it was two years ago, and we have much more inventory, but not all products are available and not all products have we been able to stockpile," he said. "So we think it's going to take some time for this to clear."
Kennedy said there are about 300 manufacturing firms in the region and after demand of toilet paper, masks and personal protective equipment increased, many of them began shelving as much of it as they could.
"They are preparing for the long haul," she said. "This will not end in 2021. This is probably a 2022 and maybe even a 2023 problem, depending on what you manufacture and what you're supplying."