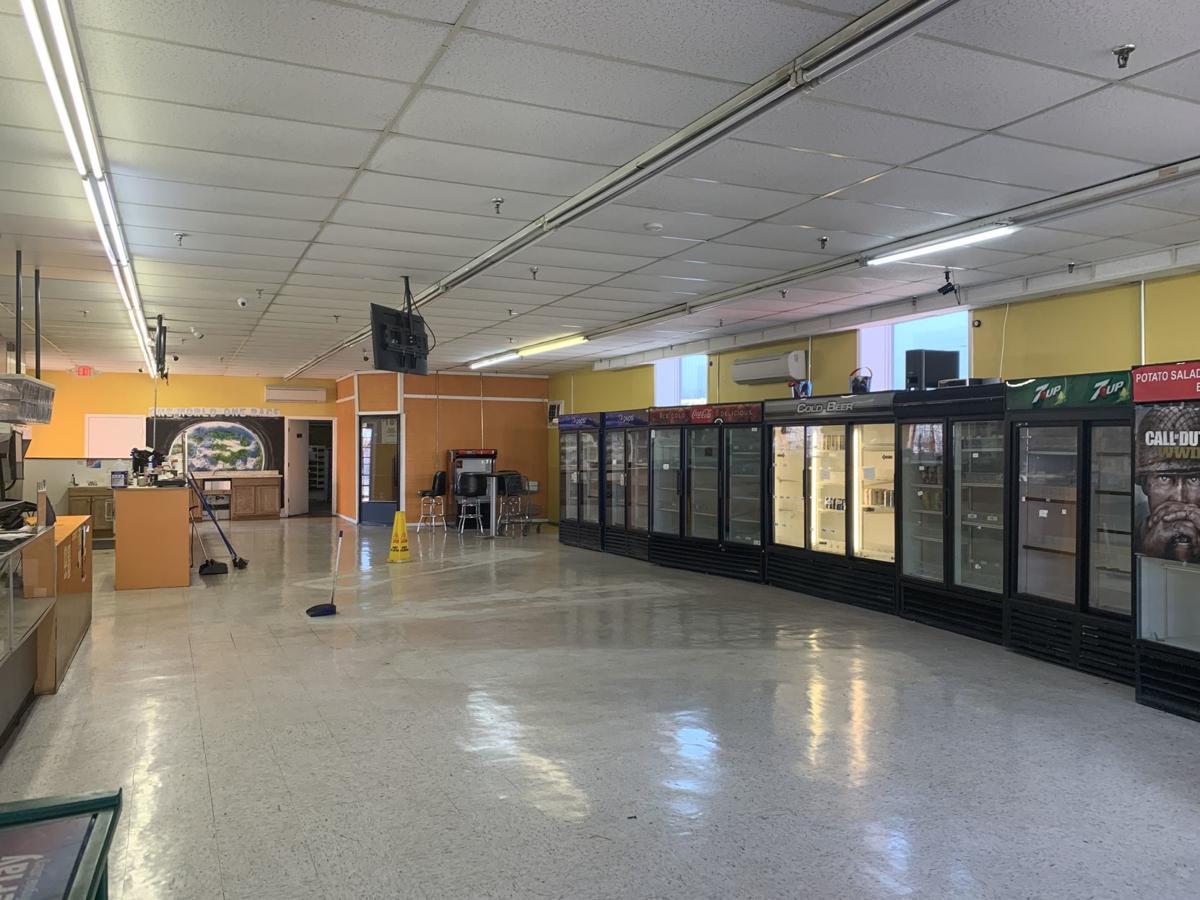 Vector Space, a makerspace and community workshop, at 402 5th St. in Lynchburg is expanding once again into the recently closed Connie's Convenience Store located next door at 406 5th St.
Adam and Elise Spontarelli, owners of Vector Space, said the new 4,000 square foot expansion will give makers a total of 12,000 square feet to create and work.
Of the new space, 2,500 square feet will be used for a woodshop and another 1,500 square feet will be used for a private studio to be used for entrepreneurial space.
With woodworking moving to the new expanded space, welding will move to the former woodworking space to allow for more room and blacksmithing will move to where welding was.
The convenience store closed Dec. 1 and renovations began the very next day. Adam Spontarelli is doing most of the work himself and said he hopes to have it complete by the beginning of the new year.
Elise Spontarelli said the expansion will have great impacts on the educational programming for Vector Space.
"Right now it can be difficult to conduct classes in the classroom if there is someone using the planer or router in the woodshop and separating the spaces further will help alleviate noise in quiet areas of the makerspace," she said. "We can also safely offer more woodworking classes, as a cramped woodshop is a big safety hazard and more space will allow for more activity."
She said the space had been on the couple's radar for a while and they knew they may have the possibility to eventually expand.
"Looking at membership growth and looking at budgets and projections and making sure that it was something we could sustain," she said.
Vector Space, which was established about four a half years ago, has 95 members. The company's current fundraiser aims to raise $10,000 by the end of the year, which will go toward building out the rest of the space and getting some new tools.
About six months ago, the nonprofit switched the style of how it takes in members and now offers enrollment four times a year and holds a group orientation and training. Almost 30 people joined at the last open enrollment and the next one will be held in early January, Elise Spontarelli said.
Jeff Benson, a founding member and maker who dabbles in almost every area of the shop, said the new expansion enables other members to have the opportunity to take on projects like never before.
"By stepping into this new space, we will be able to give our members more of the things that help make them successful in their pursuits, and help to continue to foster entrepreneurship in our community," he said.
The Spontarellis said Vector Space is the only fulltime makerspace in Lynchburg so much of what they do is explain to the community why it's important they are in existence.
"I think it's something that appeals to so many different types of people if you're creative at all whether that means computer programming or fine arts, this is a space for you," Elise Spontarelli said.
Rachael Smith covers local businesses and nonprofits. Reach her at (434) 385-5482.