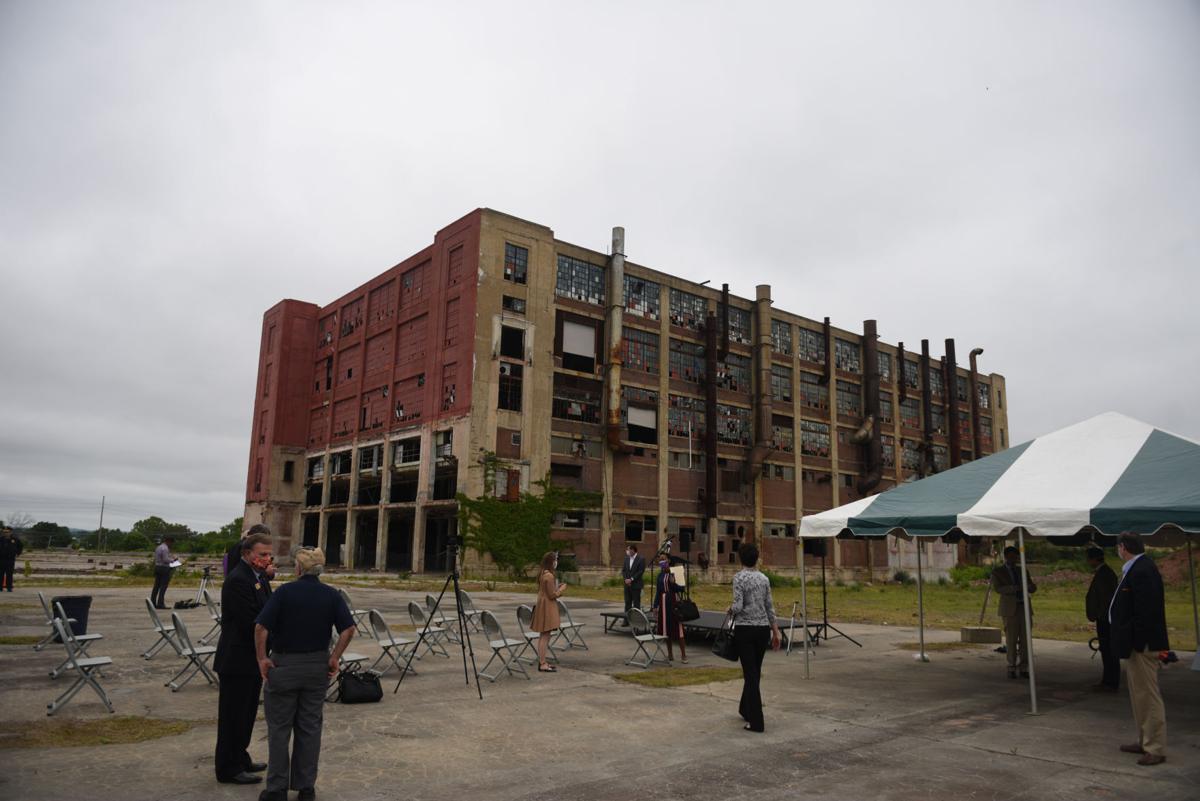 The Virginia Lottery has pre-certified the proposal for a casino in Danville, meaning city officials can move forward in getting a casino referendum on the ballot in November.
The next step is for Danville City Council to consider a resolution during its Aug. 4 meeting to pursue putting the question on the ballot.
The city attorney would send the request to Danville Circuit Court, where a judge must sign the order for a writ of special election by Aug. 14 in order for the question to go on the ballot, said Registrar Peggy Petty.
City Manager Ken Larking was pleased the state lottery board had approved the pre- certification.
"It's certainly good news," Larking said Thursday. "We're glad Caesars was able to pull together the necessary information and show the state that they are capable of developing a high-quality project in our community."
The Virginia Lottery announced Wednesday it had completed its preliminary review of four proposed casino projects in the state, making way for local referendums in Danville, Bristol, Norfolk and Portsmouth, according to a news release from the state lottery.
Casino legislation passed during the General Assembly session this year required eligible cities to assess total capital investment, potential economic effects and the gaming experience of their preferred casino gaming operator.
The legislation also required the state lottery to conduct a preliminary assessment of the financial viability of each city's preferred casino operator and the company's experience of operating a regulated casino.
Virginia Lottery Executive Director Kevin Hall said in a prepared statement the pre- certification does not mean a city's preferred casino gaming operator will be approved for a license — a separate process that will take place if voters approve a casino.
"Pre-certification should not be viewed as an endorsement of a specific proposal or of any city's choice of a preferred casino partner," Hall said in the statement. "It also does not represent a guarantee that a casino license ultimately will be awarded. Pre-certification simply allows this process to continue moving toward a vote by residents of each city."
Hall told Virginia Lottery Board members during its meeting Wednesday, "Our significantly more in-depth financial vet and suitability review of each city's chosen casino partner will come later, after a successful referendum and as part of the license application and review process."
That process is expected to start after the lottery board approved emergency casino regulations in April 2021 and begins accepting applications, according to the news release.
The city and Caesars Entertainment, based in Paradise, Nevada, had filed a joint application in June for pre-certification to obtain approval to have the referendum.
If voters approve a casino in Danville, Caesars would be expected to invest more than $400 million and create 1,300 jobs with competitive benefits packages and average pay between $35,000 and $47,000 annually, officials announced May 18 at the Schoolfield site where the company would locate its casino.
The project is projected to bring $34 million in annual revenue for Danville. Of that, more than $30 million would come from gaming taxes and supplemental payments to the city, and $4 million would be generated from real estate, meals, sales and lodging taxes.
Also, Caesars' proposal includes at least $20 million in upfront payments to the city to cover land acquisition and other public investments.
The company has plans to build a facility with 500 hotel rooms, a 35,000-square-foot conference center, a 2,500-seat live entertainment venue, restaurants and bars, 2,000 slot machines, 75 table games, 16 poker tables and a sportsbook to wager on various sports competitions.
Crane reports for the Register & Bee. He can be reached at (434) 791-7987.
Crane reports for the Register & Bee. He can be reached at (434) 791-7987.