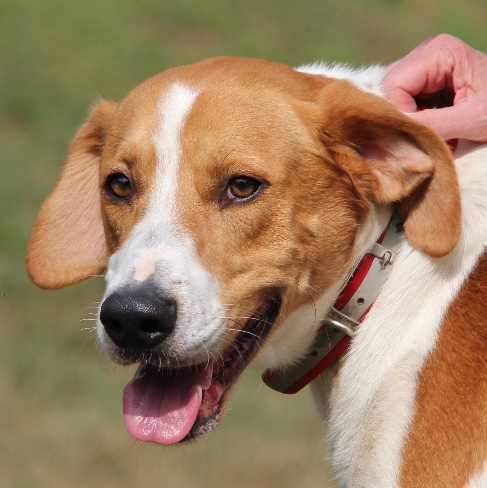 Faraday is a study in beauty and strength, an expression of loyalty and love. He is large at 75 pounds with a traditional Foxhound likeness. Faraday was house clean and mannerly in his previous home.
He is affectionate but not silly. He is polite while on a leash and is not a foolish barker. Faraday gives you an impression of dignified charm, but when he gets a belly rub, he wiggles around on his back like an uninhibited puppy.
Faraday is a treasure hidden in broad view. Are you the one who will discover his great worth and take him home?