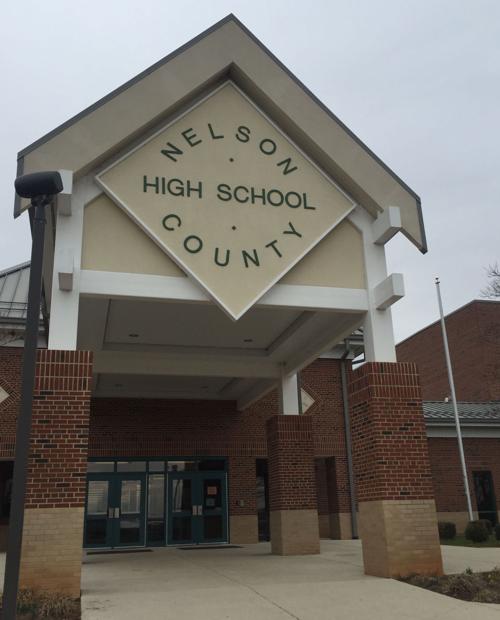 Dear Governor Families and the Nelson Community,
We have enjoyed having students back in the building this past month. It is great seeing students network with the staff and their friends. The adage distance makes the heart grow fonder seems to hold. That said, most students have adjusted well to returning to in-person learning and the structure of school. However, some students are still adjusting to the change – which is expected. Thankfully, counseling and support resources are available to help students needing support as they re-acclimate and re-assimilate to school.
As most know, there have been some challenges at NCHS within the first month. My team and I continue to remind students and staff to remain Nelson Strong and to view challenges as opportunities. Together, we can overcome anything, and framing challenges as opportunities allows for continued learning and growth. Let's keep learning and growing together!
Writing of learning, we are very pleased at the resiliency of students. Academically, students are performing better than we could have hoped for. Relatedly, preliminary classroom observations reveal that staff are also performing at high levels. I'm especially pleased with two of our new teachers. One who engaged students in a hands-on activity in which students built Ionic and Covalent Bonds using Play-Doh and another who effectively created a two-teacher environment where he used video of himself to instruct while simultaneously moving around the classroom to assist and manage students.
Athletics are off to a slow start due to the quarantining of opponents. We are hopeful that this will not become a trend. Nevertheless, we are thankful for the Athletic Directors and Principals at other schools for working with us to ensure that our student athletes and coaches remain safe and healthy as much as possible.
On the topic of health, I appreciate all parties in our internal and external school community working together and exercising wisdom for the health and safety of all. I believe that because of the layers of effort to promote a healthy environment that we have effectively mitigated the spread of COVID-19 in our school for the time being. I am hopeful that our collective efforts will continue to prove helpful and that we all remain healthy throughout the year.
Student activities continue rolling. We have some exciting activity-related events that will take place in the coming months. We are currently planning Homecoming activities. Also, one of my favorite and most exciting events each year is our Drive Your Tractor to School Day. This is an event where students drive their tractors from Lovingston to the school parking lot. Its great fun and something I cannot wait for. At this time, this event is slated for mid-October. Please continue to monitor our Social Media pages for details for this exciting event and other events (including Atheletics) as well. As a reminder, our Facebook, Twitter and Instagram handle is @nchsgovs.
I'm excited to announce the rescheduling of our Back to School Movie Night. This event will take place on Sept. 10 on our football field. We continue to request that people call and RSVP @ (434) 263-8317 so we can determine the best screen placement. Also, we encourage folks to bring blankets if we have to use the field for overflow seating.
I have had the great pleasure of meeting with and working to secure partnerships with Sweet Briar College and the Nelson Memorial Library in the past month. Both organizations house wonderful opportunities for our students and community. I'm excited about the opportunities that lie ahead with both SBC and the NML. I also invite parents and other organizations wishing to partner with us to reach out to me directly @ csumner@nelson.k12.va.us. I look forward to working together for the betterment of our students and our community.
Until next time, I hope you all remain safe and healthy.