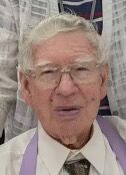 On Sept. 12 at the Rose Union Family Life Center in Piney River a Wild Beast Feast was held. The night was dedicated to Steve Crandall, a co-founder of the Devils Backbone. Steve was an avid outdoorsman and was taken by cancer in May at the early age of 64.
Tickets for the event sold out in advance and due to a few COVID-related no-shows, some additional attendees were accommodated at the door. The evening's featured speaker was Daniel Mallette of Growing Deer TV. Several local businesses and individuals either sponsored or donated goods that were auctioned with the proceeds going to the Fellowship of Christian Athletes Outdoors.
Also, William H. "Junior" Thompson was honored with a Community Service Award for his lifetime of helping Nelsonians either as a volunteer with the Roseland Rescue Squad (44 years!) or by supplying handmade cutting boards for local fundraisers. Junior will be 92 in October and served our country in Korea as an army medic.
The tagline for the night was "Got Meat, Let's Eat." With that in mind, local hunters shared their favorite recipes of wild boar, goose, dove, deer, and bear. A goose dip was chosen as the attendees' favorite followed closely by barbequed wild boar and jalapeno dove poppers.
For the night, over $7,200 was raised and will be presented to the FCA Outdoor organization. The event was catered by "Tiny's" Catering of Amherst and leftover food went to Neighbors Feeding Neighbors.