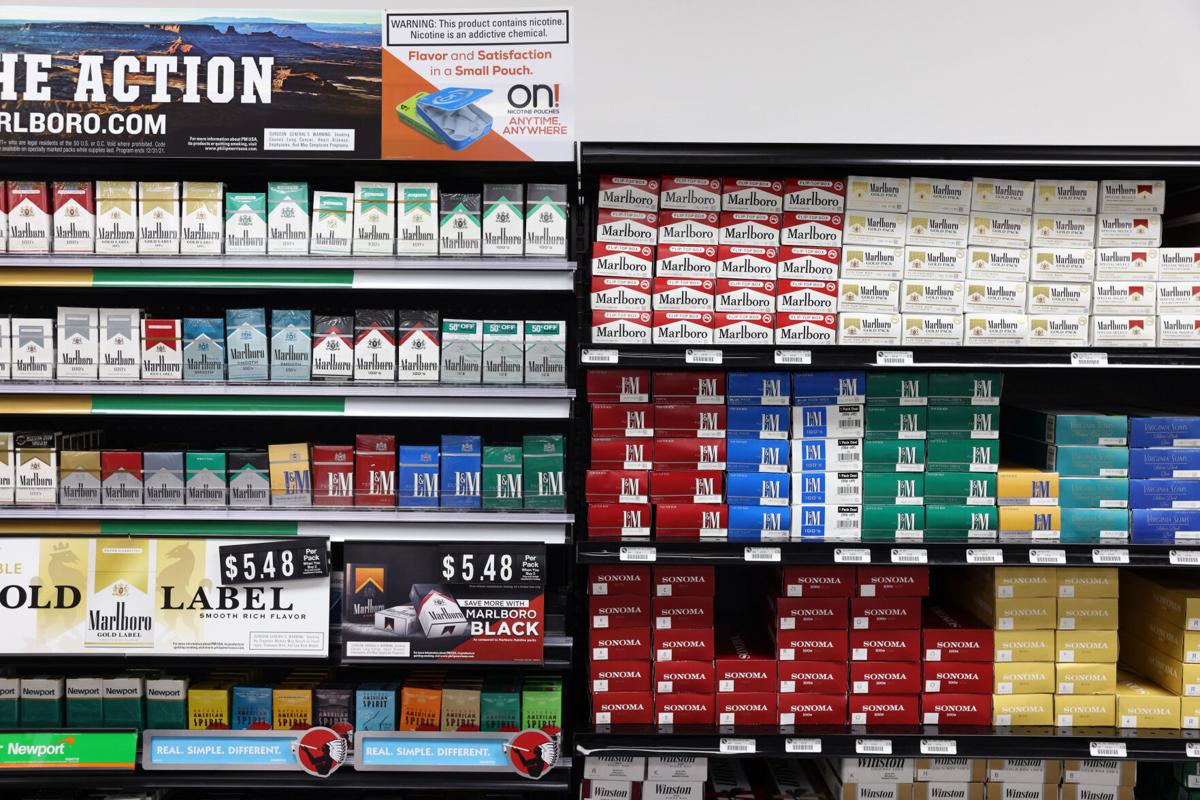 If other counties also approve it, Albemarle County will join a regional cigarette tax board.
On Sept. 1, the Albemarle Board of Supervisors became the first body in the region to vote to join the Blue Ridge Cigarette Tax Board, which will manage the administration of its potential cigarette tax ordinance.
The board on Sept.15 will vote to schedule a public hearing for Oct. 20 to consider the ordinance to implement the actual cigarette tax, which could be up to 40 cents per pack.
State law changed in 2020 to allow counties the option to levy new taxes, similar to cities' longstanding taxing authority, including adding a local cigarette tax.
Albemarle, along with Greene, Fluvanna, Nelson, Orange, Madison and Augusta counties have been working with the Thomas Jefferson Planning District Commission to form the regional cigarette tax board. The city of Charlottesville, which first implemented a local cigarette tax in 1993, also might join the board.
Supervisor Bea LaPisto-Kirtley said she was "thrilled" to see this come to fruition.
"This is something I think that will save lives, and it's better for the health of all of our county residents in Albemarle," she said.
The board approved an operating agreement, which allows one representative from each locality to sit on the board and outlines what the board and its staff will do. The agreement will not be implemented until at least six jurisdictions execute the agreement and approve cigarette tax ordinances.
So far, Greene, Nelson and Orange have scheduled public hearings for their regional cigarette tax board votes on Sept. 14.
Supervisor Ann H. Mallek questioned why six jurisdictions was the minimum required to form the board.
David Blount, the TJPDC's deputy director and legislative director, said state code defines a regional board as at least six localities.
"What I would anticipate seeing perhaps, is that we get a board up and running, if it's six, seven, or all of the eight, there may be others that are kind of holding back ... I would look for maybe the numbers to go up rather than come down," he said.
Supervisor Diantha McKeel said the tax board is a win-win for the community.
"I think it's a win for the businesses because they're no longer having to struggle with competition, it levels the playing field," she said. "And I look at it through the viewpoint of an environmental action, because it will reduce the amount of driving that people are doing from one area to another to purchase cigarettes. They'll buy their cigarettes at the closest place to them, and so I just think it's a win-win all the way around."