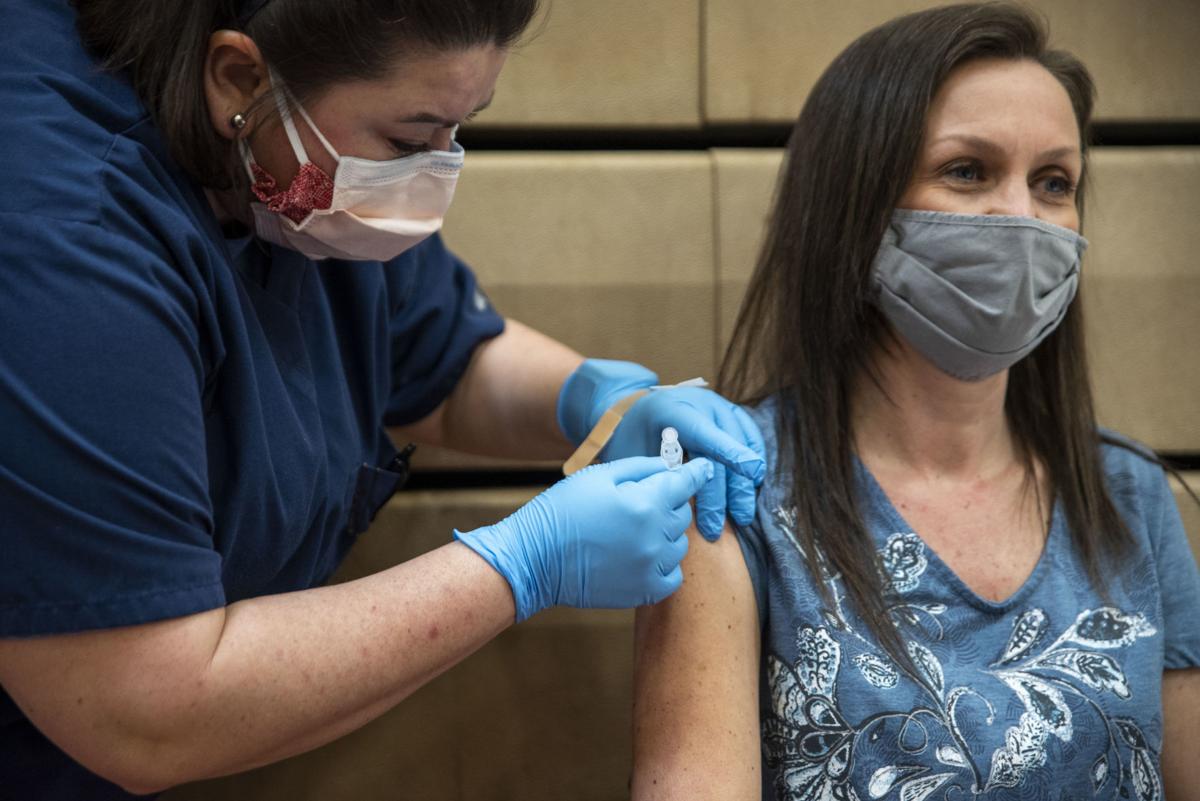 More people in Nelson County now have access to a COVID-19 vaccine appointment since the Blue Ridge Health District transitioned to phase 1c of rollout on April 1.
This next phase opens immunization up to people working in more sectors — such as energy, higher education and barbers or hairdressers — and those who qualify and have registered in the state system started receiving appointment offers Thursday, health officials said.
As of April 1, about 38% of Nelson County residents had received at least one dose of a vaccine and almost 21% were fully vaccinated, which is well above state averages, according to figures from the Virginia Department of Health.
Ryan McKay, incident commander for BRHD's COVID-19 response, said at a news conference April 1 that the district — made up of Charlottesville and the counties of Albemarle, Greene, Fluvanna, Louisa and Nelson — is expecting a significant increase in doses starting April 5.
Clinics will be held the new JCPenny vaccination site in Charlottesville's Fashion Square Mall.
Anyone looking to register for an appointment through BRHD over the phone or looking for more information can call the district's hotline at (434) 972-6251 and select the corresponding option. Kathryn Goodman, the district's public relations and communications manager also recommended people visit vaccinefinder.org to find available appointments at multiple different locations.