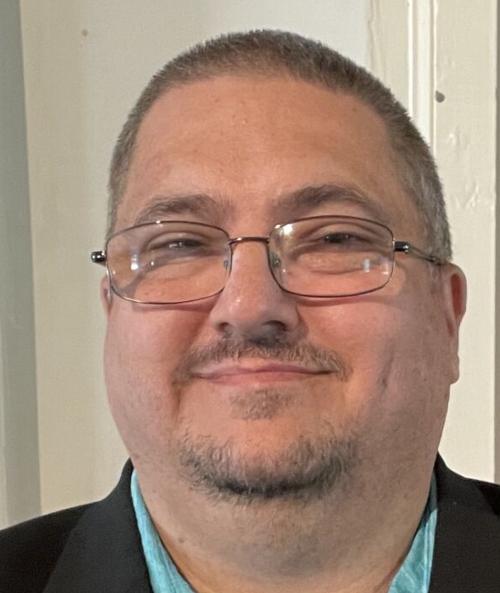 A local pastor is running as a write-in candidate for the Nelson County School Board's Central District seat and the current representative also is seeking another term.
Since no one filed the required paperwork to have their name as school board candidates printed on Nelson County ballots this year for the Central and East districts, Jacqueline Britt, Nelson County registrar, said the East and Central school board districts have only a write-in line.
Michael Hevener, who moved to Nelson County in 2007 where he is pastor of Adial Baptist Church, is seeking the Central District post. George Cheape, who serves the East District, is seeking another term as a write-in.
Central District incumbent Margaret Clair, who was elected via special election two years ago, said she had not originally intended to run for reelection but was convinced by colleagues and some community members to run again. Clair said continuity of the board, specifically going through a second pandemic school year, is important. While she said she has not been actively campaigning, she is a write-in candidate.
Clair previously served in the position from 2009 to 2013.
Hevener and his wife home-school their two children, ages 7 and 5, but he said he became interested in running for school board when critical race theory recently rose to the forefront of education discussions across the nation and commonwealth. It was around that time he started attending school board meetings in Nelson County.
"The thing that was actually the tipping point to run was, we went to several meetings, and parents had concerns — whether it was masks, or whether it was critical race theory, or whether it was the transgender bathroom issue — and I felt like, while they had a voice, they weren't being heard. And talking with parents leaving the meeting, they felt that they wasted their time," Hevener said.
Hevener declared his intention to run as a write-in school board candidate in August, after learning no one had filed paperwork for the Central District spot and another potential write-in candidate chose to opt out.
One of Hevener's main goals, if elected, is to promote and facilitate communication between school administrators, staff, board members, parents and legislators in the Virginia General Assembly.
Although public school systems and boards are beholden to comply with state-mandated laws, and he said he believes in following the laws, Hevener said advocacy and activism options exist where Nelson County residents can make their opinions known and try to influence decisions in Richmond.
"I believe that our school board should be the advocate for our parents, for our students, for our teachers in that arena," Hevener said.
Hevener said he wants parents to feel their concerns are heard.
"When parents feel like they don't have a say, they'll either get more aggressive and more frustrated, or they'll get more apathetic and they'll pull away. And I'm seeing both," he said.
Hevener also wants to address the gradually declining student enrollment in Nelson County public schools.
One contributing factor, Hevener said, is an observed national rise in home schooling. For Nelson County specifically, he cited a lack of affordable housing, job availability and activities for children and families as key issues affecting the decline in student enrollment.
"We need to work with our board of supervisors to help Nelson County attract young families, and to be able to have a consistent enrollment," Hevener said.
Although he is a Christian pastor, Hevener wanted to make it clear he has no intent or desire to turn public schools into Christian ones, or any other religious affiliation. One's religious persuasions, he said, are the responsibility and choice of families and churches to cultivate.
Hevener said he has spoken with many retired teachers and parents in the area, trying to learn as much as he can in preparation for the possible new role.
"The best folks that know our kids are the parents and the teachers, and I think we should listen to them," he said. "We've got to remember that we're not in this for us. We're in this for our students."
As schools wade through a second pandemic year, unusual challenges surrounding guidelines for the health and safety of students and staff continue surfacing.
"First and foremost, we need to protect our kids," Hevener said.
Rampant misinformation about COVID-19 vaccines and masking have created greater turmoil and confusion — especially on social media, Hevener noted. He said he leans toward both freedom and respect.
"While we're following the law, we definitely need to keep our kids in mind, because they're individual, and there are things that parents should have a right to make those decisions for their kids," he said. "There are certain things that, there has to be mitigation for those that are unable to do those things because of their health."
Hevener said he would seek ways to work and communicate with legislators that may help impact decisions made at the higher level, especially as scientific knowledge of COVID-19 increases and changes.
On the fiscal side, Hevener said he wants to investigate approximately how much money teachers spend out of their pockets on classroom needs and seek ways to possibly include some of those costs in the school budget or through a community partnership system.
Hevener is also a proponent of trade school opportunities for students, and said students entering a trade should be celebrated as much as college-bound students. Every student, he said, should be challenged and encouraged to do their best in whatever their interest and gift is related to education and work.
If elected, Hevener said he wants to host periodic town hall meetings where school administrators, staff, and school board members can meet with parents and discuss whatever is on parents' minds. He said he wants to promote productive, respectful dialogue, regardless of where an individual stands on certain issues.
"As long as adults can respectfully have discourse, I think we're smart enough to figure it out, and we're smart enough to put our children's best interest at heart. We need to set that example for our children, because when they see adults acting crazy, and then we want them to act civil, that's never a good recipe," Hevener said.
Clair, the Central District incumbent and a 20-year resident of Nelson County, served a four-year term on the Nelson County School board six years ago, prior to joining again after a special election two years ago. She decided to run as a write-in candidate for another full term.
"I feel like the current board has a pretty good relationship with each other, and with the [Nelson County] Board of Supervisors, so I feel like I needed to stay in the mix just for continuity's sake," she said.
Clair's top priorities, if re-elected, are continuing to cultivate a positive working relationship with the Nelson County Board of Supervisors; develop a good school budget; help students get caught up and excel in learning after the pandemic disrupted schooling; and advocate for bettering teacher pay and seek ways to boost teacher morale and support through challenging times.
Looking back on the last two years, Clair said one of the best things she feels the school board accomplished was fostering a more productive working relationship and communication with the Nelson County Board of Supervisors, helping the local government entities work together toward the best interest of those they serve, especially from a budgeting standpoint. It is a relationship she hopes to continue and grow, if re-elected.
"Looking forward, I want to continue to develop that relationship, and advocate constantly for the schools, which doesn't always mean asking for more money, but to be considered as a super important part of what the county does," Clair said. "Because when you think about [what] county government exists for, I don't know if there is a more important job that they have than educating the children. They are our future."
The coming year is one Clair aims to be as a "recovery" time for the school system amidst challenges from the pandemic years.
"We just need to get through another budget year; get kids and everybody back to normal as much as possible; and then set up for an even better year next year," Clair said.
Part of that work involves the school board's participation in advocating policy with the Virginia School Boards Association, Clair said.
While passions can run high over current issues such as mask policies or transgender bathrooms in public schools, Clair said her personal opinions do not and should not have a bearing on her role as a school board representative. She also said adults must set a good example of behavior for their children, who learn from their actions.