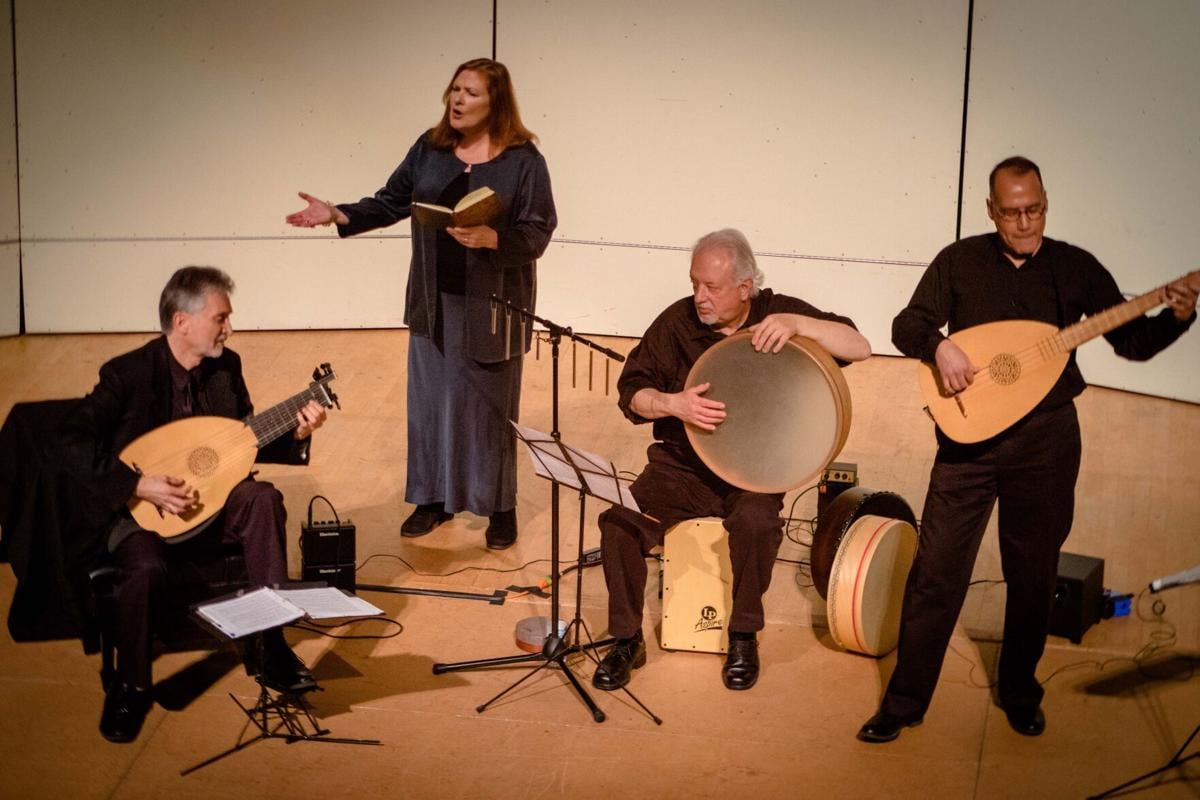 On Friday, Oct. 8, Amherst Glebe Arts Response (AGAR) will present Ayreheart, featuring Grammy-nominated Ronn McFarlane on lute, Willard Morris on Colascione, Mattias Rucht on percussion and guest vocalist Sarah Pillow.
The concert will take place at Second Stage l Amherst, 194 Second Street, Amherst, from 7 to 9 pm. Due to the COVID-19 surge in the area, masks are required for the indoor concert.
The original music of Ayreheart, much of it composed by McFarlane, reflects elements of Celtic, folk, bluegrass, and Renaissance. In addition to original music, Ayreheart also performs Renaissance and traditional music as a vital part of its musical life. CDs will be available for purchase at the show.
AGAR first presented Ayreheart at Second Stage for the venue's inaugural concert in 2015, and has hosted them periodically ever since. McFarlane, Ayreheart's leader, was born in West Virginia and grew up in Maryland. He began playing guitar as a teenager and went on to play blues and rock music in popular music bands.
He studied classical guitar at Shenandoah Conservatory and continued his studies at Peabody Conservatory. In 1978, he began to concentrate on lute, and in 1979 became a founding member of the Baltimore Consort, He toured in the United States, Canada and Europe. From 1984 to 1995, he was a faculty member of the Peabody Conservatory teaching lute.
McFarlane made over 25 recordings for the Dorian Recordings label, including solo albums, lute performances, and recordings with the Baltimore Consort. His solo CD Indigo Road, which featured original compositions, received a Grammy Award nomination for Best Classical Crossover Album in 2009.
Pillow started her career in jazz, before going on to study opera at Oberlin Conservatory. More recently Pillow enjoys performing Renaissance music, a style that allows her to include her love of improvisation in her music. Pillow also founded Galileo's Daughters, based in New York.