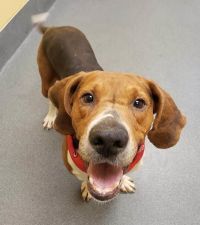 Meet Yosemite Sam. He's a hoot!
He finds happiness in the smallest things. We think he's simply delightful. His body is on the thick side and he's large at 64 pounds. He's all about living life to the fullest.Let's help this handsome boy find a home! He's available for adoption now.
Reach Justin Faulconer at (434) 385-5551.
Be the first to know
Get local news delivered to your inbox!