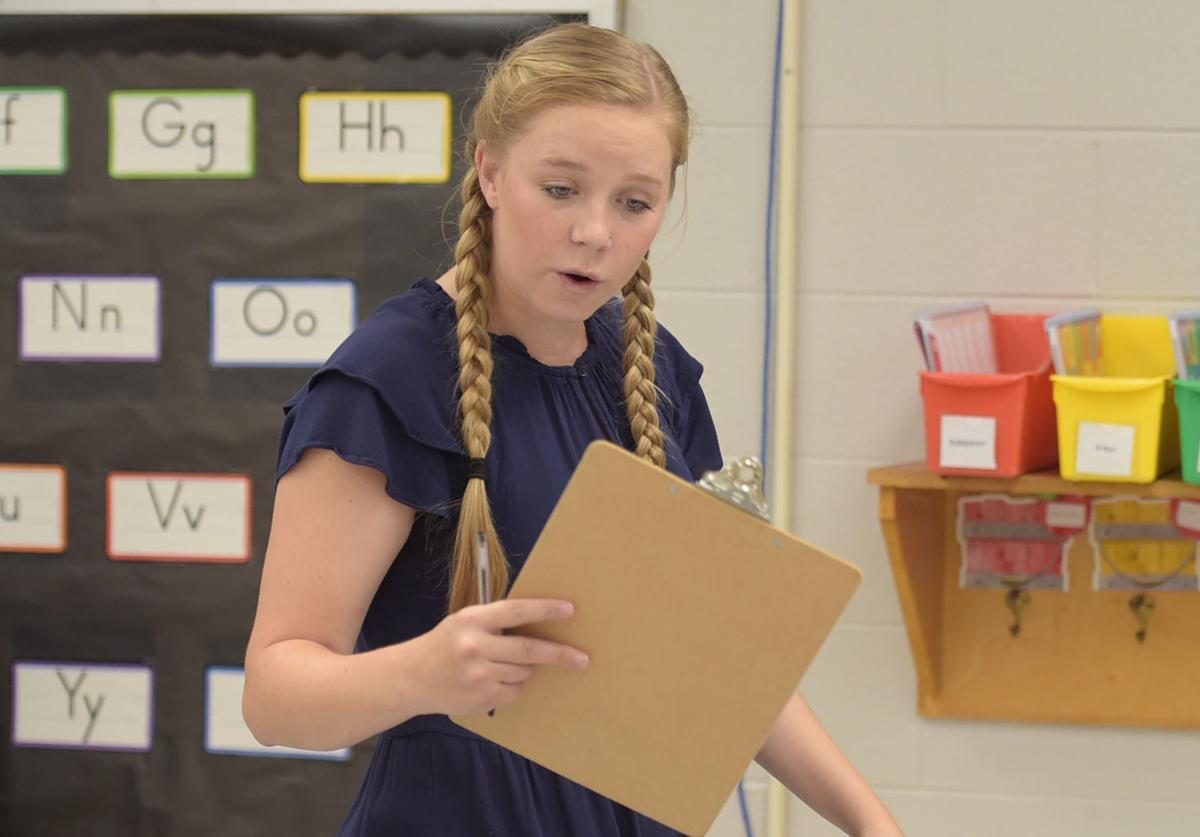 In a move to greatly reduce the financial blow of the coronavirus pandemic on Amherst County Public Schools, county officials recently approved using carryover money from the division's 2019-20 fiscal year to go into operational spending rather than a fund for capital improvement projects.
Superintendent Rob Arnold made the initial request for the measure at a March 23 meeting, which came less than two weeks after schools were shuttered in response to COVID-19. Supervisors approved the audited amount, whatever it comes to, to go into the schools' operational budget, temporarily replacing the usual custom of plugging the leftover money into the CIP. The measure gives the division flexibility to absorb $1.3 million in potential additional costs of beginning a new school year amid COVID-19 on Aug. 26.
Supervisors agreed any additional state or federal relief money that becomes available should be used for the division's CIP fund.
Arnold told supervisors the amount is estimated around $800,000 and includes savings the division accrued since the school closures in March, especially in the area of fuel. A handout sheet given to the Amherst County School Board at a July 20 retreat states the carryover money could range from $795,812 to roughly $870,000, but a final figure hasn't yet been given to the supervisors.
Arnold said the division's return to school plan includes a four-day school week for elementary students, which alleviates much of the community's child care concerns.
"But that comes with a price," Arnold said. "There's a lot of unanticipated costs."
The county's two middle schools and Amherst County High School students, like the elementary schools, will have students split into two groups but they will be at home for two days and in school for the other days at staggered times to maximize use of space.
The division anticipates $120,000 in added bus trips because of the staggered schedules, $431,610 in additional staff, $106,885 in child care for school employees and $516,000 in personal protective equipment products, according to figures presented to supervisors.
Arnold said the division has $329,000 available and not obligated to any spending item in the current CIP. The schools' operating budget also has $400,000 for maintenance projects, he said.
Extra staffing is necessary for cleaning and spreading out students properly in buildings, Arnold said.
A virtual option also is available for families who do not wish for their students to return to school during the crisis. County and school and are pursuing an effort to beef up broadband so all students and county residents have access to reliable, high-speed Internet regardless of where they live.
Arnold said the division's hope is to take much of its $821,000 in federal relief money to deal with COVID-19 for investing in broadband expansion. In a best-case scenario that the pandemic subsides, he said the additional staff would no longer be needed and the money allocated for that use would go away.
In discussing the broadband push, Supervisor Tom Martin said it makes sense for the county and school system to partner for a common goal.
"It solves a multitude of issues," Martin said.
"But everyone has to have skin in the game," Claudia Tucker, the board of supervisors' chairwoman, added.
Arnold said he has to make sure the network for children working from home is secured. Lit Communities, a company the schools and county is working with for broadband expansion, is evaluating the county's access and ways to expand, according to officials.
"I just have to make sure we protect the children by filtering the network for students," Arnold said. "We have to use whatever is available to us."
He said supervisors allowing the carryover money to be spent for operations helps give the division money to work with on the broadband expansion.
"Our job is to make sure everybody, the county, prospers as a whole," Tucker said.
SCS Broadband, an Arrington-based company, has worked with the county in the past few years to get broadband to rural areas through installing equipment on public safety towers. County Administrator Dean Rodgers said the county recently had SCS Broadband identify suitable places to put up new towers by Dec. 30, the deadline to use the county's $2.5 million share of federal relief money, and four tower locations were recommended.
The county also recently met with Central Virginia Electric Cooperative, which provides electricity to some county customers, about the potential of putting fiber in for broadband in some areas, Rodgers said.
Lit Communities will help the county figure out how to use half a million dollars in federal aid set aside for the broadband push while serving as a consultant in applying for grants and working on a build out plan for the county's overall Internet expansion that could take five to 10 years, according to Rodgers.
"We are trying to move quickly," Rodgers said of the broadband effort. "The objective here is to get broadband out; it just happens to serve teleworking and distance working. It's all directed to getting broadband into our households."
"It will help us watch Netflix, too," Martin added.
Reach Justin Faulconer at (434) 385-5551.
Reach Justin Faulconer at (434) 385-5551.
Be the first to know
Get local news delivered to your inbox!