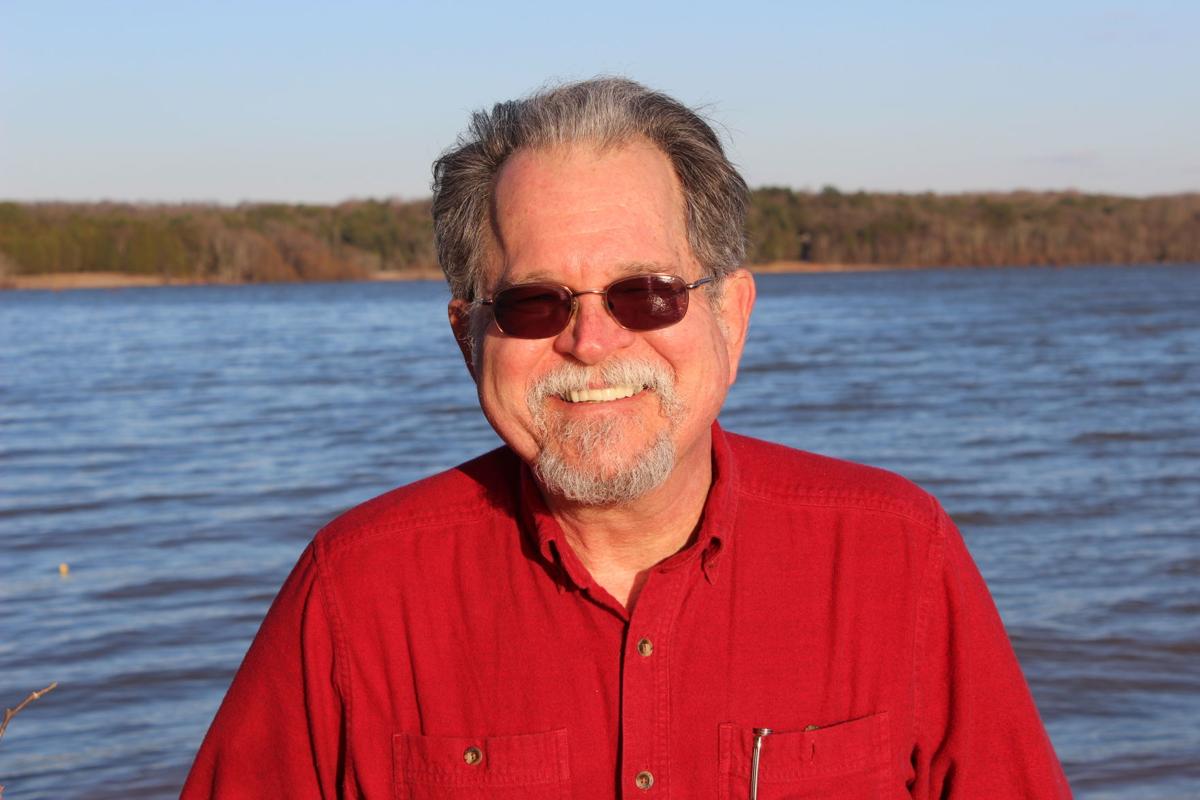 The Amherst County Service Authority's former executive director, Dan French, who served 35 years steering the authority's daily operations, died Aug. 29.
French, who began with the authority in 1980 and retired in June 2017, was 70. He had a career spanning more than four decades in the water and wastewater industry and was passionate about protecting the environment, said Chris French, his son.
"He always saw his work as basically a combination of environmental protection and good stewardship to the community he worked in," Chris said. "He took that job as a public servant very seriously and wanting to deliver the best service possible to the citizens."
Chris French said his father and Henry L. Lanum Jr., the authority's first executive director, were close and avid users and supporters of the Appalachian Trail. He said he and his sister were introduced at an early age to the outdoors from their father and Chris's first major overnight camping trip at age 7 was with his dad and Lanum in the Mount Pleasant National Scenic Area.
"It's a pretty sacred place to the family," Chris said.
Bob Hopkins, the authority's current director, said he knew French almost 20 years and he was a great friend. Hopkins worked with him for nearly a decade as a former civil engineer with the firm Hurt & Proffitt and said French was instrumental in his taking the ACSA director position, which he described as the best job he ever had.
"...He rejuvenated my engineering career and I'll always love Dan for that, as well as for being the friend he was," Hopkins said.
French loved the authority and Amherst County, Hopkins said.
"He was pretty much an institution in the County; except for a couple of our senior guys, I don't know anybody who worked around here for that long," Hopkins said in an email. "He helped me quite a bit after he retired; I only got 13 months prep to do a job that he said takes 24 months to get ready for, and he was always available to help and answer questions. I'll always appreciate that, too."
French was an environmentalist who loved walks in the woods, Hopkins said.
"He loved his wife and family. I don't think I ever heard him end a phone call with [wife] Amy without telling her he loved her," Hopkins said, adding he's tried to emulate that example.
In 2017, Graham Creek Reservoir was renamed The Dan E. French Reservoir on Graham Creek in French's honor and a revised entrance to the reservoir off Elon Road with a couple of plaques, one for the reservoir and another for French, is planned as part of a current dam improvement project, he said.
French, the authority's second director, served for 43 years in the water and wastewater industry, spending six years in Culpeper as its contract operator of wastewater treatment plants for Environmental Systems Services. A 1974 graduate of Lynchburg College with a degree in biology, he joined ACSA in 1980 and became its director two years later following Lanum's retirement.
"I love what I do for a living," French said in a 2017 interview prior to his retirement. "I'm blessed to have the opportunity to work in the water and wastewater industry."
French's ACSA director tenure included guiding the authority through the conversion from the Madison Heights Sanitary District to its current operation as a service authority. He also played a large role in ACSA more than doubling in size both in service area and population.
French's other accomplishments include expanding water and sewer services into undeveloped and underserved developed areas to promote public health and better quality of life for county residents and developing ACSA's first unified water and wastewater facility, master specifications and construction standards for water and sewer facilities, the authority said at the time of his retirement.
French also established a third raw water source for potable treatment with an intake from the James River during a 2002 drought, which ensured an uninterrupted supply of clean water to county residents.
French set high standards at the ACSA and expected employees to do the same, according to Glenn Micklem, who has worked 46 years for the authority.
"You could talk to him about anything," said Micklem. "When it came to water and wastewater, there wasn't anyone better who knew what was going on. ... You could tell he loved it. That's what he lived for. That was his passion. We couldn't have asked for a better director."
Micklem said French also was passionate about taking care of his orchard in his retirement.
"He loved his apple trees," said Micklem.
French was trained as a biologist and was an avid swimmer, skin diver and scuba diver, according to his obituary. He was grateful for the opportunity to assist the Amherst County Board of Supervisors in establishing the county's watershed protection districts and the Mount Pleasant National Scenic Area.
A gathering to honor Dan French's life will be held from 2 to 4 p.m. Friday, Sept. 10 at the Coolwell Recreation Center with masks and social distancing highly encouraged.
"Dan was well respected throughout the state in his profession," said Amherst County Board of Supervisors member Claudia Tucker, who served on the ACSA board for nearly eight years when French was director. "He was committed to Amherst County and his vision of land use and infrastructure. His impact in Amherst County will be long lasting."