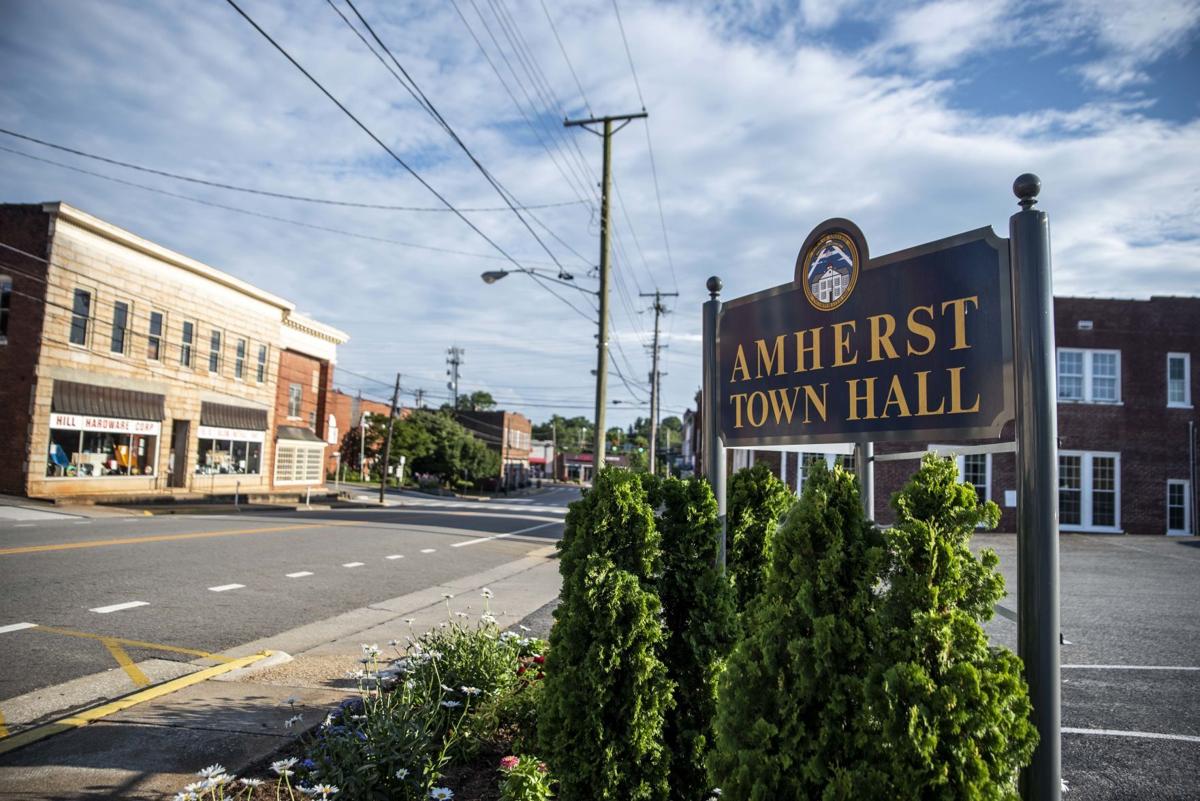 A new grant program is up and running to help small businesses in Amherst County struggling from the fallout of the coronavirus. 
The county's Economic Development Authority has recently received $500,000 in block grant money from the Department of Housing and Community Development for small business recovery assistance. The "Back in Business" grant allows for a locally owned Amherst small business ranging from one to 20 employees and that has suffered interruptions because of COVID-19 and state-imposed restrictions to seek relief. 
The Amherst County Board of Supervisors also recently allocated $300,000 from the county's share of the Coronavirus Aid, Relief and Economic Security (CARES) Act to help businesses. 
"Small locally owned businesses are critically important to our community and our local economy," said Chad Eby, EDA chairman, in a news release. "This grant supports small businesses that in many cases have been left behind by other programs."
Applications are currently being accepted for locally-owned, for-profit businesses in the County. Application eligibility criteria includes:
Locally or regionally owned (Corporately-owned national chains are not eligible)
20 or fewer employees
Has been impacted by COVID-19 (demonstrate 10% minimum loss)
Must be up to date on local taxes and have a current Amherst town/county business license (if required)
Operational since March 1, 2019
For-profit business with over $30,000 in gross receipts in 2019
Each business may receive up to $10,000 in utility and rent/mortgage relief for 3 to 6 months and up to $5,000 per business for retooling and technology activities. The maximum benefit to any individual business is $15,000.
Examples of acceptable uses of grant funds include:
Rent or mortgage relief for 3 to 6 months
Business non-public utility costs
Touchless payment systems
Purchase of protective supplies (masks for employees/customers), tools, or equipment
Cleaning and Sanitizing supplies: sanitizer, disinfectant wipes, etc.
Modifications for limiting entering and exiting the business
Sneeze and cough guards
Signs and marking materials related to social distancing requirements
Barriers, benches, or tables/chairs to facilitate social distancing
Property improvements or renovations to accommodate social distancing and/or outdoor dining, recreation, etc.
Software/Hardware expenses for delivery, online payments, online reservations, etc.
Signage, advertising, marketing expenses, etc. to promote that your business is open/operating under modified conditions, to promote proper distancing/sanitization, etc.
Businesses cannot have received funding from any other local, state, or federal assistance program for the same expenses for the same time period that they are requesting reimbursement or rent/mortgage relief under this Amherst County program, according to the EDA.
Under the program, businesses cannot be reimbursed for the following costs:
Loss of revenue
Payroll costs
Relief from employer payroll taxes
Costs of daily business operations
Regular maintenance of the facility or equipment
While COVID-19 has presented to challenges to local businesses, the EDA said it wants to provide free access to assessment tools and consultants so each business can be successful during the crisis. As part of this grant and at no cost to businesses, owners/managers are strongly encouraged to meet with a local consultant for individual business needs assessment and/or training.
Applications will be awarded on a first-come, first-serve basis until funds are depleted. To apply visit amherstvabusiness.com and email shwilkes@countyofamherst.com or visit the county's finance department, 153 Washington St., Amherst between 8:30 a.m. to 5 p.m. weekdays.
For more information contact the finance department at (434) 946-9304 or the EDA at (434) 946-5200, lsaunders.aeda@gmail.com.
Reach Justin Faulconer at (434) 385-5551.
Be the first to know
Get local news delivered to your inbox!