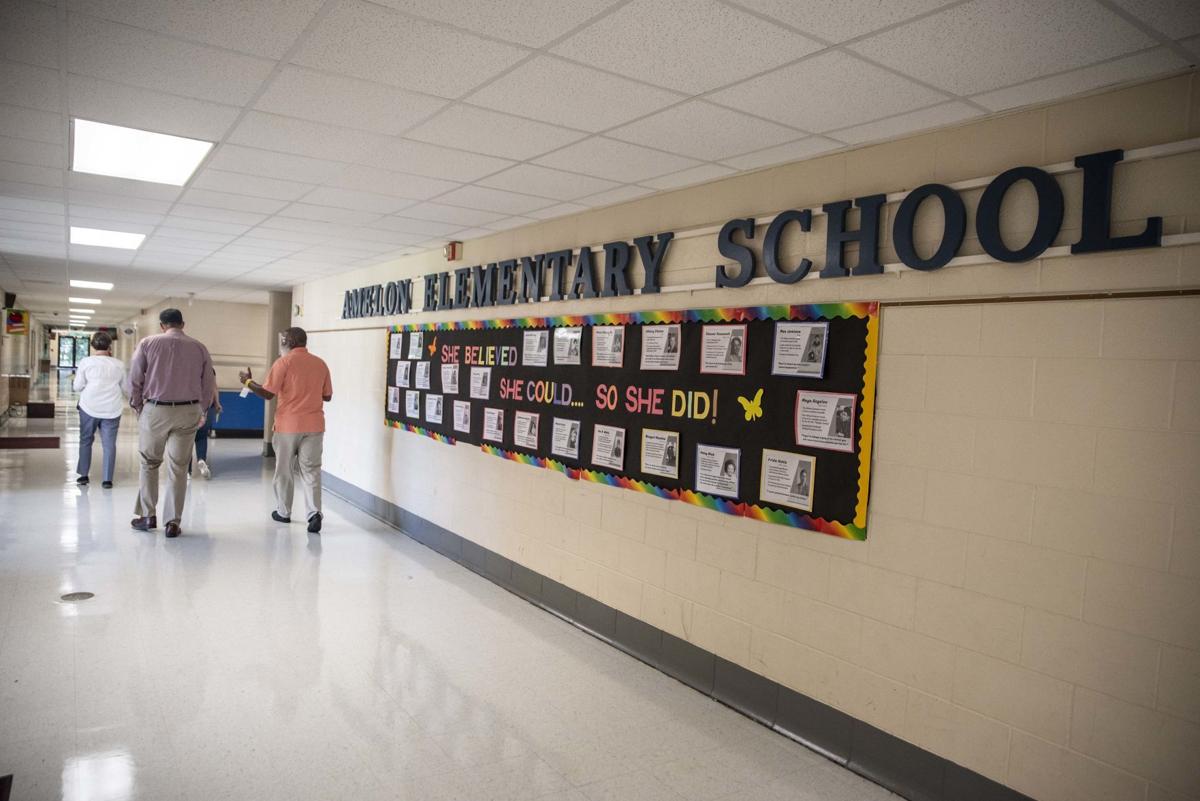 Amherst County Public Schools employees are granted up to 10 days of emergency sick leave during the current school year following the county school board's recent approval.
The measure will be effective if an employee has exhausted all emergency sick leave days under the Families First Coronavirus Response Act, which expires Sept. 30, and the employee has been placed on quarantine for additional instances due to being identified as in close contact to COVID-19 in the workplace.
Jim Gallagher, the division's chief human resource officer, said the policy the board approved Sept. 9 can be terminated if any measure opens up that can allow more sick leave for employees. The division has approximately 700 workers.
"It will affect some more than others," Gallagher told board members. "Obviously if you're vaccinated and you're [in] close contact you do not have to quarantine unless you develop symptoms."
He said employees, including those vaccinated, are asked to get tested within five days of an exposure to COVID-19. While many positions allow employees to work from home and still get paid, not all have that capacity, according to Gallagher.
"There are definitely limitations," he said.
A handful of workers were stretched in numerous quarantine instances, he said to the board. "You run the risk in a year like this that it's going to happen," he said of frequent quarantines. "There's a lot of things that can happen related to COVID that can put you out of school."
Abby Thompson, vice chair, said she is concerned what will happen if employees' emergency sick leave is exhausted because of no fault of their own.
Superintendent Rob Arnold said a policy in place to take care of employees is necessary and the administration and the board would discuss ideas for further coverage of employees at an upcoming meeting.
Board discusses decorum at meetings policy
In other news during the Sept. 9 meeting, Arnold discussed with board members decorum at public meetings and a new potential policy regulating public participation in meetings. Emotions have run high in the public comments session of meetings this year on a range of topics.
"If you look across the state, it's even worse," Arnold said of emotions flaring. "We don't intend to stifle public comment. We just want to have some control over this room and allow us to prepare ourselves."
He said one aspect of the proposed policy, which would have those wishing to speak contact his office by noon at least one day prior to a scheduled meeting, is intended to allow staff to have time to get more information to the board as issues are raised.
Thompson said doesn't want the policy to exclude anyone wishing to address the board after seeing an agenda the day of a meeting. She doesn't want their ability to speak be restricted, she said.
"I appreciate the public comment session. It is very helpful for me to this job," Thompson said. "Sometimes [speakers] make points that really speak to me and may change my opinion or thoughts ... I think they need freedom to speak to us. We are here to serve them. It's their children, their community, and I don't want to stifle that."
Thompson said she also doesn't agree with a suggested measure that states once the board has heard a presentation from a speaker on a particular subject that person may not make a presentation on the same subject within three months of the first presentation, except by a majority vote from the board.
Thompson said she favors putting some good points of the suggested policy into the board's current protocols for public comments to set better expectations.
"Madam Chair, I think you have done a great job," Thompson said to Priscilla Liggon, the board's chair, on overseeing decorum at the meetings. "You know what's allowed and what's not."
Arnold said the current policy for public participation can be adjusted and the board is expected to discuss it further during a Sept. 23 work session.
"The main thing is safety and treating people with respect," Arnold said.