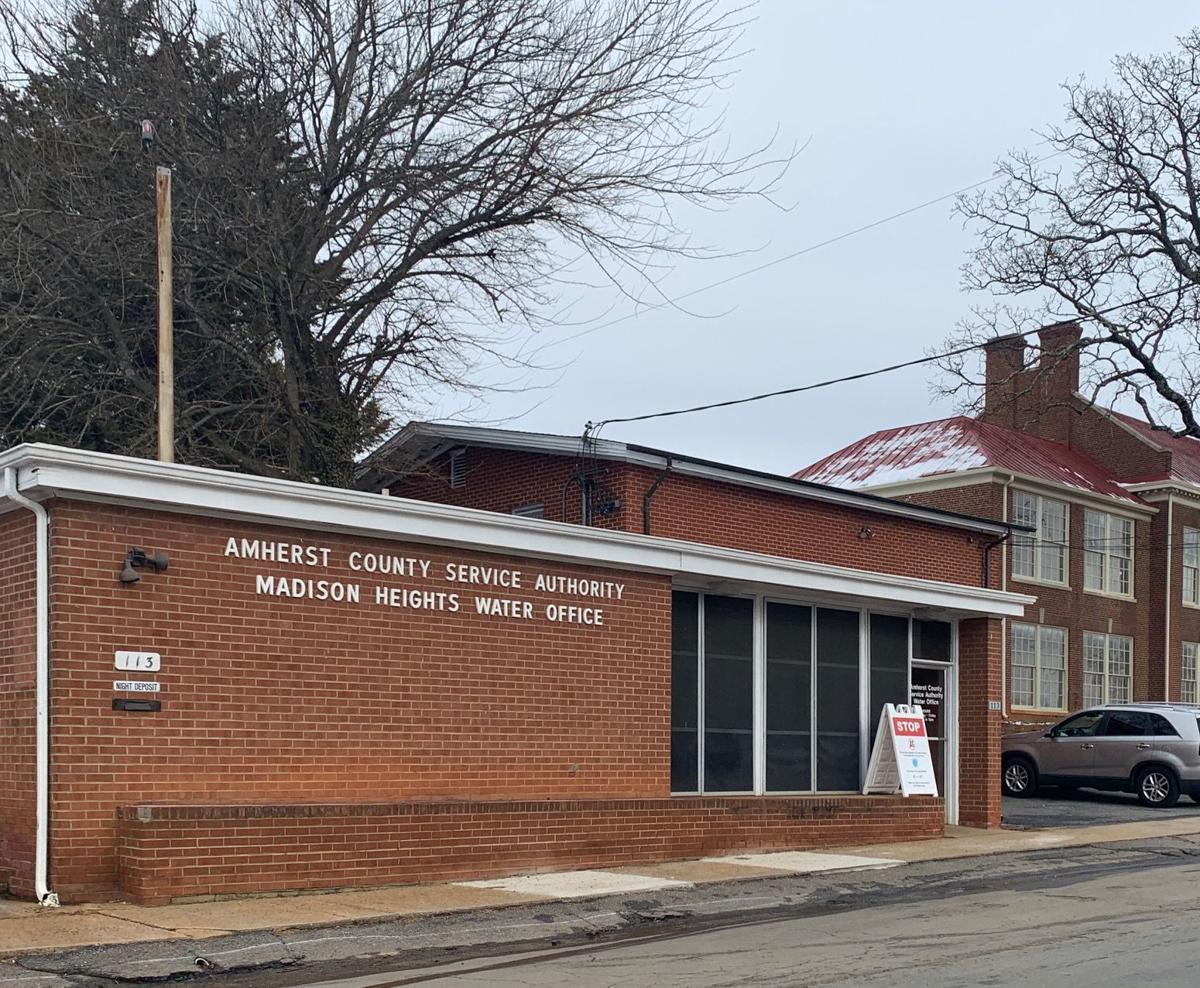 The Amherst County Service Authority is interested in a potential renovation to its main office, a new facility or possibly another site elsewhere in Madison Heights to call home in upcoming years.
The authority's board discussed the many issues regarding space, parking and access at its existing office building on Phelps Road in Madison Heights during a daylong planning workshop on Jan. 25. The building is not accessible to people with disabilities, has limited parking, and ingress and egress is a challenge, board members said.
"It's a tight spot. The location is not good," said board member Wesley Woods.
Bob Hopkins, the authority's executive director, said a drive-thru window would be highly beneficial for customers and wiring, parking and space improvements are needed.
"A small bank branch [property] would be perfect for us," Hopkins said.
The office, which Hopkins said has been in use as the authority's operational headquarters for roughly the past 66 years, regularly has five to six employees. The authority's employee count is 22, he said.
"Probably every service authority around here has double that," Hopkins said. "The reason we're so low staffed is because the [ACSA] culture originally set up … is to run lean, as lean as possible to keep our rates as low as possible."
The building is appraised at $155,000 and Hopkins said he doesn't know if the authority can sell it. The authority often meets across the highway at the Madison Heights library it needs to bring all 22 employees together at the same time, Hopkins said. His office also serves as a storage area and spot for small conference meetings, he added.
The board agreed a facility, either new or renovated, with more adequate space for employees, customers and meeting capabilities is needed. Renting is also a possible option and board members discussed possibilities nearby in Madison Heights.
Hopkins said he personally favors a renovation project but an expansion is difficult.
"It's too narrow and too oddly shaped," he said of the current property's layout.
Woods said he still considers location a problem and inquired about the authority joining in some other facility that houses other county functions and operations in a joint capacity. Board member Tom Martin, who also serves as the Amherst Fire Department's chief, said long-term discussions have been held about exploring the idea of building a new fire and emergency services station in a county industrial park.
Hopkins said he reached out to the owner of the former Biscuitville property in Madison Heights as a potential location, but that site has sold.
"Our current office doesn't cost us anything, really, but it's not convenient," board member Turner Perrow said.
Hopkins said the authority has about a half a million dollars or more in reserves but noted the need for other projects as issues arise.
"Our debt service right now is about 25% of our budget," Hopkins said. "We're about to borrow another $12 million over the next three years. There's a limit to how much you can borrow and pay for it."
Established as the Madison Heights Sanitary District in 1936, the authority now has more than 6,300 water accounts and more than 1,100 sewer accounts, all in the Madison Heights area.Martin said he is not a fan of tearing down existing buildings as the board considers ways forward. "The county doesn't have a lot of historical buildings left," he added.
The board discussed possibly borrowing a bit more to fund an office project. Hopkins said savings from a dam rehabilitation that cost less than anticipated and an interest-free loan from the Amherst County Board of Supervisors are possible funding sources.
Woods said he thinks the best step forward is to inquire about costs of a new facility between 2,500 and 3,000 square feet. The board has made no decisions yet and is targeting the potential project in its future planning.
"I do think it's something that needs to be done," Woods said.