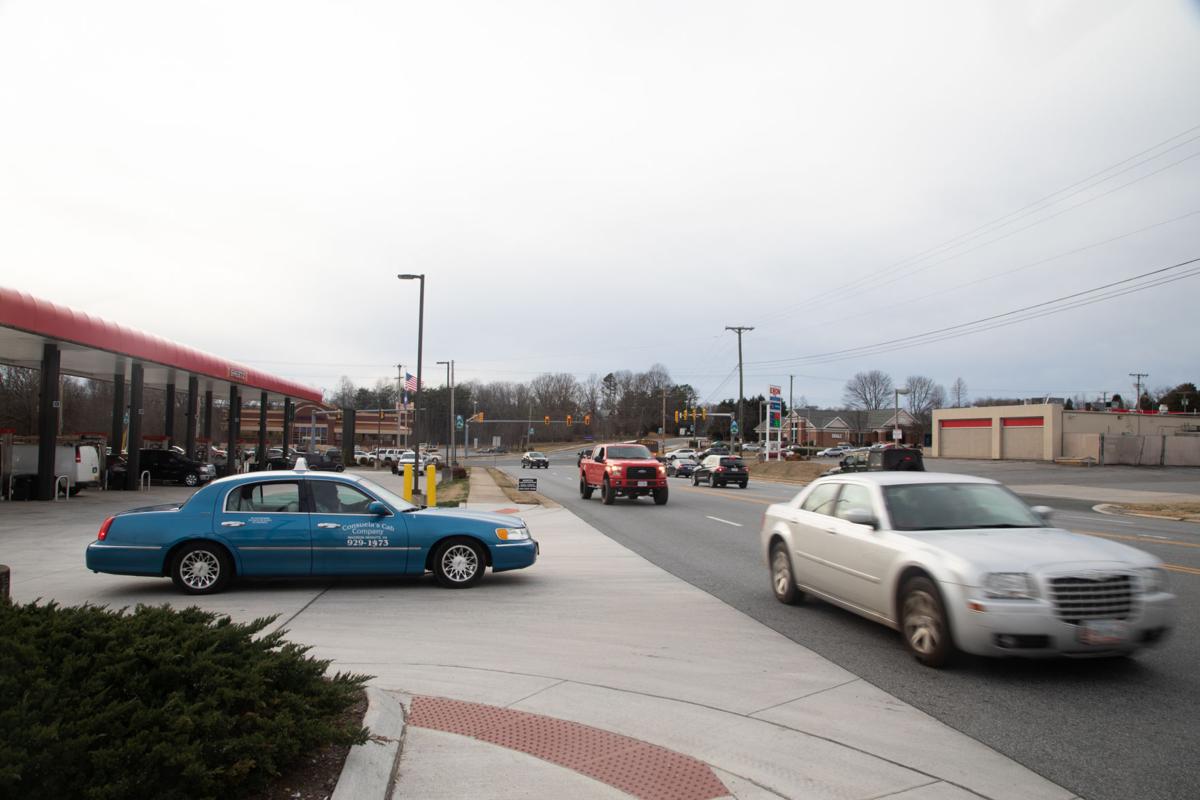 Improving broadband internet access, securing a master plan for Madison Heights, redevelopment of the Central Virginia Training Center site and finding a permanent home for the Amherst County Fair are areas the county's board of supervisors identified Monday as immediate goals in the next two years.
For more than five hours during a planning retreat Monday, the board discussed a collective vision and objectives for the county, including pushing for more residential and business growth. The retreat session also featured lengthy discussion among the board and County Administrator Dean Rodgers about working to attract developers to Amherst and a shared goal to improve the county's overall appearance, which a few said is lacking in areas on U.S. 29 Business in Madison Heights.
In laying out goals in upcoming years, stronger broadband service was listed as a major challenge highlighted by the COVID-19 pandemic.
"I think that is a standalone," Chairwoman Claudia Tucker said of beefing up high-speed, reliable internet service countywide. "It is so huge and reaches so many areas."
The county is looking to spend $2 million in investments in broadband infrastructure through federal stimulus money to offset negative effects of COVID-19. Tucker said she is hopeful more federal money will flow the county's way as more families and children are working and learning from home than ever before.
The board is awaiting a study from Lit Communities, a consultant to the county and Amherst County Public Schools division on broadband improvements, for improving service across the county. The report is expected to come forward this month.
Supervisors also discussed a need for driving more residential and business growth. Supervisor David Pugh said the Madison Heights community has much vacant land and infrastructure is in place for it to be used again.
The board also discussed ways to recruit and retain families, especially younger ones, by working to secure more attractions or activities to keep them in Amherst.
"I think that's where we are lacking," Supervisor Jimmy Ayers said.
"A job is the best thing to attract anyone," Pugh said. "That's the key."
Rodgers said the county is eager for CVTC in Madison Heights, which is in the process of closing after more than 100 years as a facility for residents with disabilities, to find a future use that will create jobs for the Lynchburg region. A redevelopment plan for the campus, which no longer has any residents and minimal employee activity, is underway to market the site to developers and interested parties.
Pugh said many people who live in Amherst County work somewhere else and the county needs more job creation. "We've been a bedroom community for Lynchburg," Pugh said. "Most people go across the river to work."
The Amherst school system has made strides into career and technical education opportunities to lead students to jobs immediately out of high school, according to Rodgers.
"That's where the jobs are available," Rodgers said of the CTE initiative.
"Most of our growth comes from small businesses," Pugh added.
The board and Rodgers also discussed developing land just east of the CVTC property along Virginia 210, soliciting a request for proposals for a master plan to guide growth and development in Madison Heights from Virginia 130 to the James River and taking advantage of the county's river frontage and trail system bordering Lynchburg.
Rodgers said he envisions a potential sports complex in southern Madison Heights that could draw in youth for tournaments, and Vice Chairwoman Jennifer Moore added she would like to see attractions such as a drive-in movie theater.
Supervisors also discussed balancing the county's strong business-friendly stance with standards for development, such as landscaping requirements.
Supervisor Tom Martin, chief planner for the city of Lynchburg, said he feels standards for development are important and should be upheld.
"I want the best development we can get for our county," Martin said.
Rodgers said the county has worked hard to improve its reputation, adding some people have voiced in the past the board is not friendly to developers.
"... What developers don't want to have is to not know what the rules are when they come in," Martin said.
Pugh said Madison Heights, which largely was developed more than a half century ago, has many older buildings and hasn't had the "clean slate" areas such as Forest and Wards Road in Lynchburg has.
"Better to have a place being used than sitting empty," he said of attracting businesses.
The board also said a major challenge is the county is cut off from funding from the Virginia Tobacco Region Revitalization Commission, which gives other surrounding localities an advantage in prospective development opportunities, and inquired with County Attorney Michael Lockaby about getting Amherst included.
Supervisors said they want to keep real estate taxes reasonable, noting the importance of business growth so residents won't have to pay higher taxes on their homes. "We need to figure out how to control the costs of operations," Moore said of the county's government.
Martin said he feels the board should only raise real estate taxes as a last resort. Supervisors had considered a 4-cent increase earlier this year but held back when the pandemic crippled the local economy.
As of press time Oct. 6, the county had 428 cases of the coronavirus with 16 hospitalizations and four deaths. While many residents and businesses are hurting, the board has expressed a need to stay watchful over its unobligated reserve fund and look for revenue streams aside from the real estate tax, such as a proposed new cigarette tax.
"If we want this county to grow, we have to invest in it," Tucker said of the county's pressing needs.
The Amherst County Fair, like many events and gatherings this year, was canceled in August because of COVID-19. The event was held on land owned by Sweet Briar College near Stage Road and U.S. 29 Business in 2018 and 2019 and had been considered for Winton Farm, a golf course and country club on more than 200 acres on Virginia 151 in Clifford.
Tucker said the Amherst County Agricultural Committee is not leaning toward Winton as a future site for the fair. The board spoke with Rodgers about looking to the Sweet Briar-owned site as a possible long-term venue and possibly leasing or buying it.
"I think we all would like to see the fair back and operating," Pugh said, "whenever we can do it."
Be the first to know
Get local news delivered to your inbox!