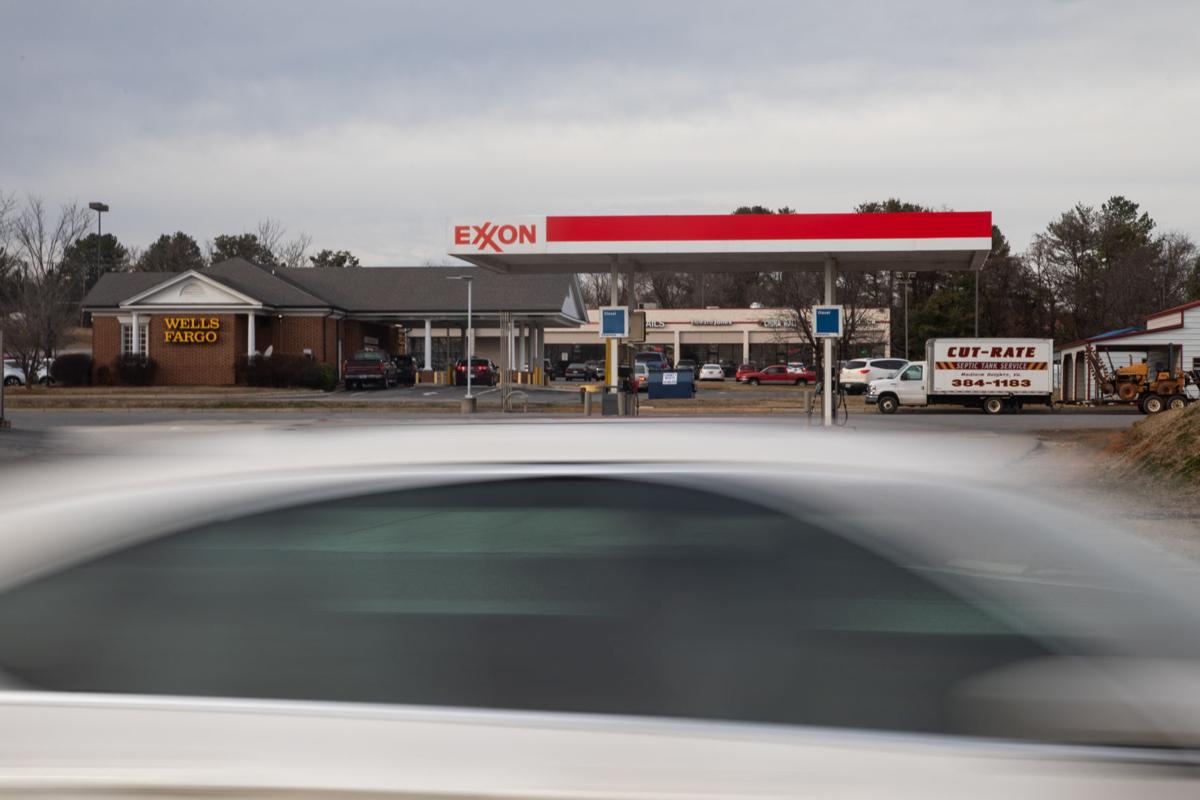 Amherst County's Economic Development Authority has administered more than $1.8 million in grants to help the business community during the COVID-19 pandemic, according to an annual report recently presented to the county's board of supervisors.
The grants include an initial $25,000; a separate grant of $569,650 to help Swissomation Virginia, an Amherst business; an additional $550,000 "Back in Business" grant; and managing the Coronavirus Aid, Relief and Economic Security (CARES) Act federal money that included $450,000 for local businesses and $250,000 for nonprofits.
Victoria Hanson, the EDA's executive director, said the pandemic has been a turbulent and uncertain time for the Amherst County business community. The authority helped educate and mentor businesses on available financial assistance and resources available, such as the Payroll Protection Program, Hanson said.
The EDA's staff remained on normal schedule and was fully accessible to assist businesses during the pandemic, said Chad Eby, chair of the EDA's board of directors.
"Businesses were in a state of uncertainty and crisis and we were there to help," Eby said.
Grant review committees composed of community business members who volunteered time to evaluate applications assisted in the process, according to the report. More than $114,000 remains in the Back in Business grant and still is available for eligible businesses, Eby said.
Overall 127 local businesses in Amherst County received grants, Eby said.
"Normally, the EDA works primarily with industries like manufacturing but in the last year the EDA also had to pivot," Hanson said. "Our restaurants, service, and retail businesses needed help and with over 90% of the [Amherst County] businesses being small businesses, we did not want any business to fail. The silver lining was not only did we get to know our businesses better but our businesses got to know the EDA."
The EDA worked closely with the Virginia Department of Housing and Community Development on a grant that significantly helped Swissomation, a micromachining business in Amherst, increase its capacity to make more parts for ventilators, a lifesaving medical device in high demand during the pandemic.
Other areas the EDA is working on include annual incentive payments for businesses, marketing industrial sites and attracting businesses to the Amelon Commerce Center in Madison Heights, providing timely responses to inquiries of existing and potential new businesses and responding to unanticipated demands in the business community, the report states.
Within the past year, Virginia Foam Insulators in Madison Heights expanded and relocated to a new home in the Amelon Commerce Center. A master plan for the Central Virginia Training Center, formerly a state-run medical facility that relocated its final resident in April 2020, also is nearing completion with area officials working to market the roughly 350-acre site in Madison Heights for a new use.
Two major projects were completed in 2021, including the renovation of the former Phelps Road school into just more than 40 market-rate apartments called "The Westie."
"The EDA was the driving force behind this project," Eby said.
In 2017, the authority and Amherst County entered into a performance agreement with Waukeshaw Development, Inc., the company that developed The Westie. Waukeshaw in late April celebrated the grand opening of the new apartments.
In June, Waukeshaw also celebrated the grand opening of Camp Trapezium, a brewery and restaurant on Union Hill Road in the restored mill formerly known as Amherst Milling Co.
The EDA also has an application pending for a $3 million grant from the U.S. Economic Development Administration for a 45,000-square-foot multi-tenant building in the Amelon Commerce Center.
The authority also is working on an update to the county's strategic plan for economic development, which was adopted in early 2018, and will present it to supervisors during an Aug. 3 meeting.
"Amherst businesses showed just how tough they were by adjusting to the crisis and finding a new way of doing business," said Hanson. "COVID-19 was like a tidal wave and Amherst businesses had to step out of what they knew and deal with federal programs and requirements for assistance and survive month by month as they rode the COVID wave. As we move forward our business community remains Amherst Strong."