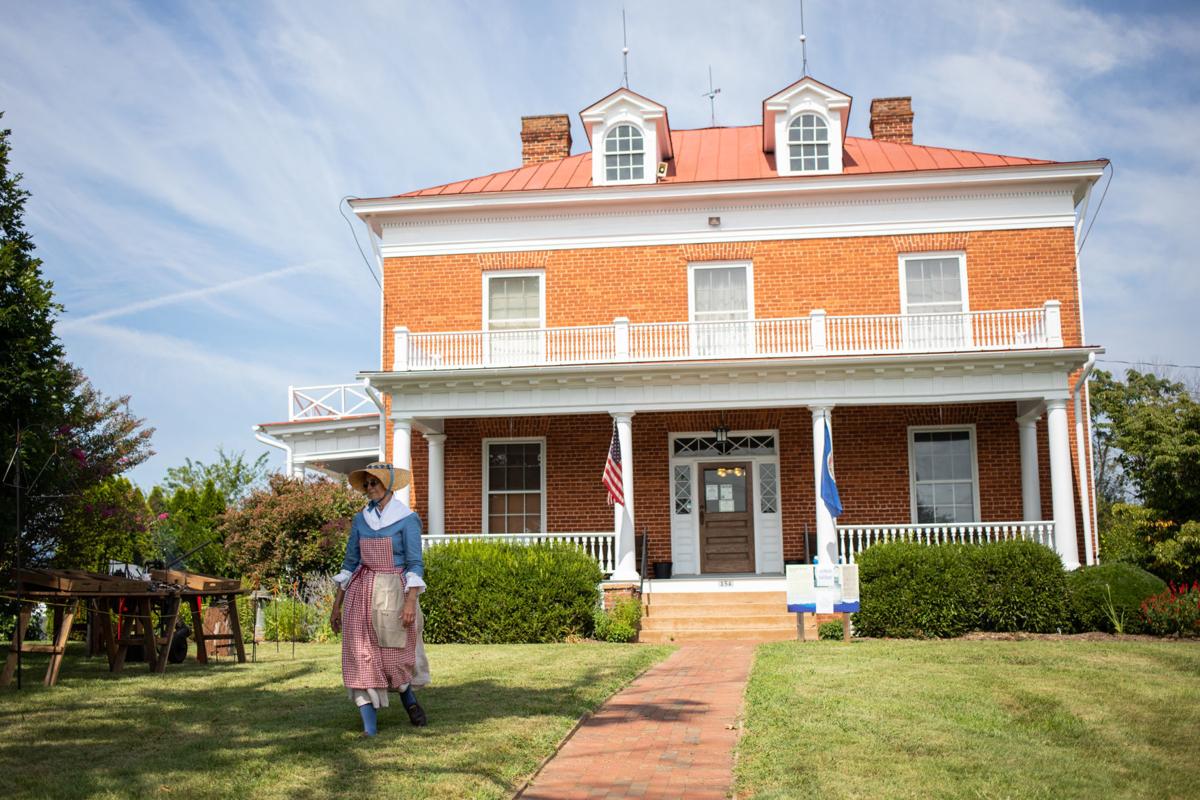 The Amherst County Museum and Historical Society and Amherst Glebe Arts Response, Inc. (AGAR) are putting together an exhibit to celebrate the roles women have played in Amherst County since 1920.
On Sunday, Sept. 13, a panel discussion about the history of women voting and being active in politics and civic action in Amherst County, along with video interviews, will be held at the museum. The panel, moderated by Marcia Robertson, is scheduled to include Ted Delaney, director the Lynchburg Museum; Dianne Shields, official of the Monacan Nation; Gloria Witt, chair of the NAACP Amherst County chapter and Joanna Harris, former director of the Amherst Health Department and member of the League of Women Voters in Lynchburg.
Organizers are attempting to collect photographs, stories and memorabilia illustrating the roles women have played in Amherst history since 1920, including:
Photographs of women registering to vote and women voting
Writings or photos about organizations urging women to register or vote such as the League of Women Voters
Articles or photographs of women in Amherst advocating for changes to laws or for new projects
Stories from your own family relating to the first time a woman voted, or the importance of voting in your family
Photos of events in Amherst such the opening of the Amherst Library, the awarding of scholarships from a woman's organization, beautification efforts such as dedication or awards to "The Circle." Actual awards would be nice also
Photos of founding of organizations such as Girl Scout Troops, Brownies, girls' sports organizations or teams, girls' academic organization.
Photos or write-ups of less successful but emotional woman's political movements from Temperance Societies in the 20th century, to recent Equal Rights Amendment marches.
Letters, meeting minutes, or articles written at the time about women voting for the first time, encouraging women to vote, or women being stopped from or afraid to vote.
Woman's organizations from the DAR to the Woman's Club and Church woman's groups accomplishments for the betterment of the community.
If you have any of these items in your possession and are interesting in participating, contact Octavia Starbuck, museum director, at (434) 946-9068, from 10 a.m. to 4 p.m. Tuesday through Friday. Starbuck can arrange for you to make an official "loan" to the museum of one or more items from now until the end of October 2020. Organizers are trying to collect all items by Aug. 4 for the exhibit, which will open Sept. 1.
Reach Justin Faulconer at (434) 385-5551.
Reach Justin Faulconer at (434) 385-5551.
Be the first to know
Get local news delivered to your inbox!