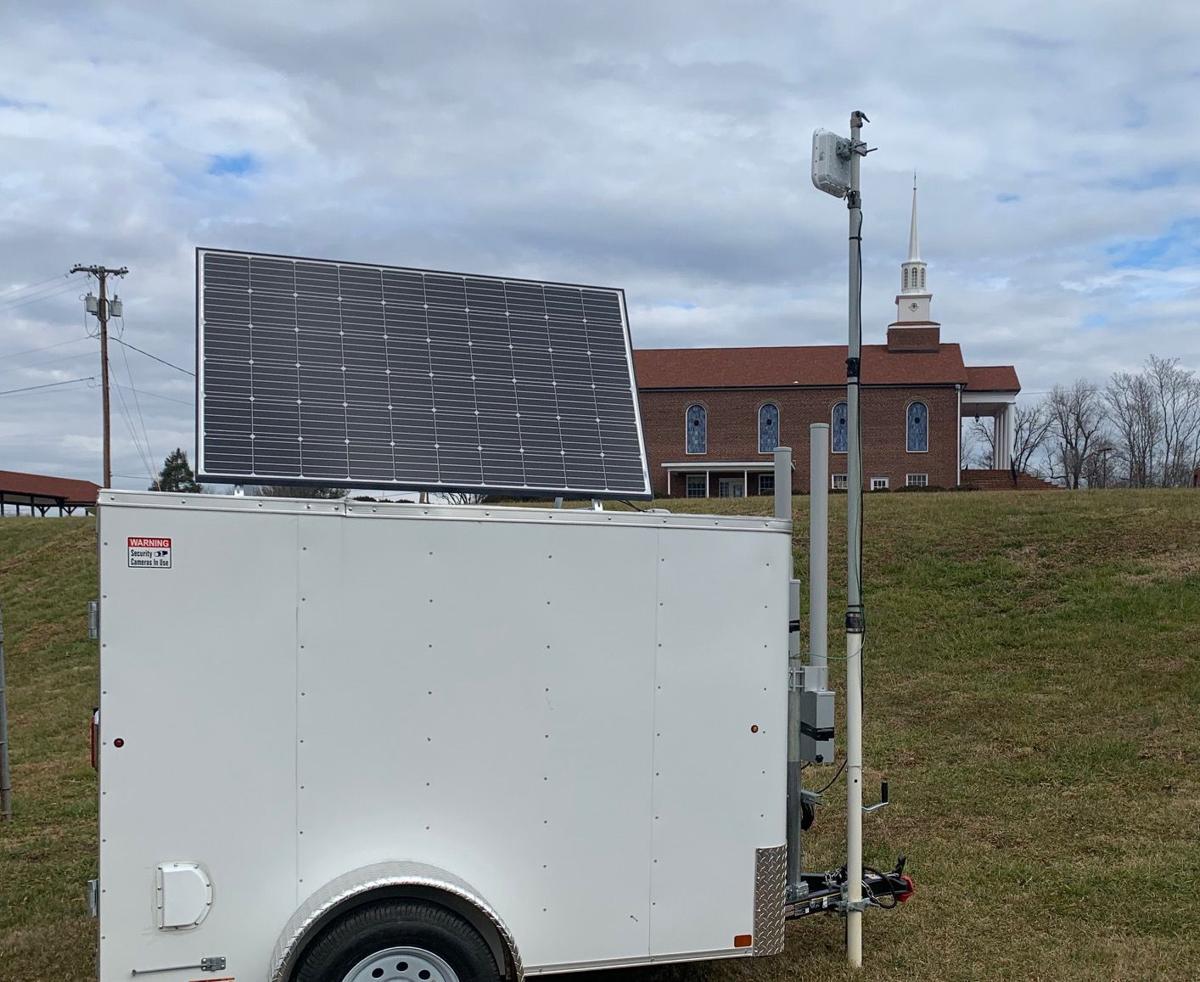 Amherst County Public Schools and a local company have partnered to provide several portable hotspot units that provide high-speed internet service.
Superintendent Rob Arnold said three units are in place: at the Tanglewood Mobile Home Park in Madison Heights, Mount Pleasant Methodist Church on Thrashers Creek Road and the Monroe Community Center on U.S. 29. Two more, including the Elon area and a yet-to-be-determined location, are set for installation soon, he said.
"It's free internet for a year," Arnold said. "It provides more places for families that do not have internet access."
The division is working with SCS Broadband, a company based in Arrington, and using money from the federal Coronavirus, Aid, Relief and Economic Security (CARES) Act for the mobile units, Arnold said. The division is trying to get high-speed internet closer to families in rural areas of the county where transportation is an issue for getting to WiFi spots, he said.
"If we can find locations in the county where lots of students might not have internet, we're trying to be strategic with our placement of them," Arnold said. "It's another way to get our students closer to internet if they don't have it."
SCS Broadband has contracted with Amherst County to provide wireless internet service to portions of the county through adding equipment to just more than a handful of public safety towers.
The portable hotspot units are built on trailers and allow the public to access internet from their vehicles by using a laptop up to 1,000 feet away. The units are built to use solar energy.
Amherst County recently partnered with Central Virginia Electric Cooperative, also based in Nelson County, to provide broadband through fiber in rural portions of the county. The county also intends to take bids from other interested firms in a massive broadband expansion to connect the county, a process that County Administrator Dean Rodgers said may take two to three years.
"It's more of a short-term solution," Arnold said of the portable units. "We understand it takes a long time to get fiber put down. We can't wait. We need to get internet to our kids as quickly as possible."
The division also recently bought 250 hotspots, or in-home service, for students, Arnold said. Those were purchased evenly between Verizon and AT&T and 50 are set aside for students who are attending school in person and may have to be remote for a short-term situations because of quarantine protocol.
The other 200 are for students in the Amherst Remote Academy for up to six months, Arnold said.
"We are going to start with our most needy students," Arnold said. "It is an option for sure, especially in a large home with a lot of kids."