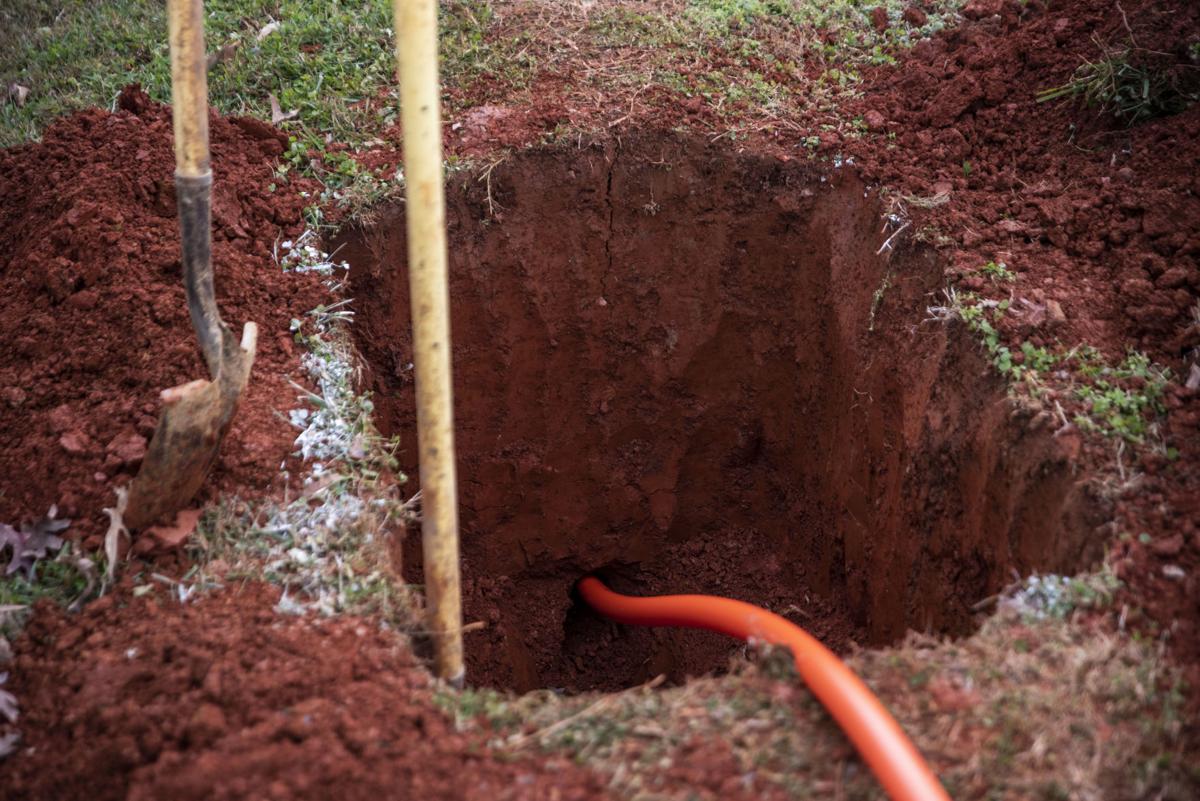 Firefly Fiber Broadband, a subsidiary of Nelson County-based Central Virginia Electric Cooperative, has submitted a proposal to Amherst County to expand a fiber-optic network across the county to reach every location considered unserved by reliable high-speed internet.
Firefly recently has worked with Amherst County to provide broadband through fiber in rural portions of the county through use of Coronavirus Aid, Relief and Economic Security (CARES) Act money.
"CVEC and Firefly are answering a call from our our fellow residents to bring affordable, high speed internet to the area so we can close the digital divide and keep them in rural communities," the proposal reads.
Formed in 2018, Firefly began operating a year later with a handful of active accounts; it has grown to 7,500 accounts with a goal of exceeding 14,000 by the end of 2021, according to the proposal. The fiber construction would allow Appalachian Power Company electric distribution line routing overhead and underground, the document states.
The Amherst County Broadband Authority reviewed the proposal during its April 20 meeting and authorized County Administrator Dean Rodgers to move forward with the process of building out the entire county with fiber optic cable.
David Proffitt, assistant county administrator and purchasing agent, said the authority board's action does not yet mean the proposal officially is accepted but initiates a process to advertise it for 45 days and seek competing proposals. A county committee would evaluate the proposals and come back to the board for further recommendation and action, Proffitt said.
Firefly already has 830 locations in Amherst County and will offer service to another 750 locations with the CVEC fiber network buildout late this year and into the first half of next year, according to the document. The proposal would make service available to all other unserved locations throughout the county.
"What we're really trying to do is cover the rest of the county," Rodgers said of expanding broadband.
A preliminary estimate indicates 5,200 unserved locations outside of the current Firefly service area and the CVEC electric territory, according to county documents. Firefly would extend service cable up to 1,000 feet from the fiber network system at no cost to any location requesting service and for extensions beyond 1,000 feet it would offer a cost for labor and equipment necessary, about $1.20 per foot, the proposal reads.
The timeline for the proposed project targets full completion by summer 2024. Firefly plans to invest $22.5 million and the proposal includes a request of $3,062,400 in funding from the Amherst County Board of Supervisors, as well as $5.5 million from a state Virginia Telecommunications Initiative (VATI) or any other state or federal grant source.
Rodgers said the county's $3 million investment would be used for matching grants.
"Our money is sort of held in reserve for the grant applications — to be the match," he said.
The county did not receive three recent VATI grants it applied for, Rodgers said, and $500,000 in CARES money has gone toward work already done by CVEC and Firefly. Rodgers said the county learned a lot from the VATI grant application process and making applications more competitive.
The county also has more CARES Act available and the American Rescue Plan Act recently signed into law also has freed up more than $5 million that could be used for infrastructure investments such as broadband, according to Rodgers. He said the county anticipates more federal money could be available as well.
Amherst County officials have made no decisions yet in the project proposal with a total build out of $31 million. The county's potential investment of $3 million, if the project were approved, represents a maximum of $1 per foot in funding with a maximum of 580 miles of fiber, the proposal shows.
Firefly would use a private loan to finance its investment, it states.