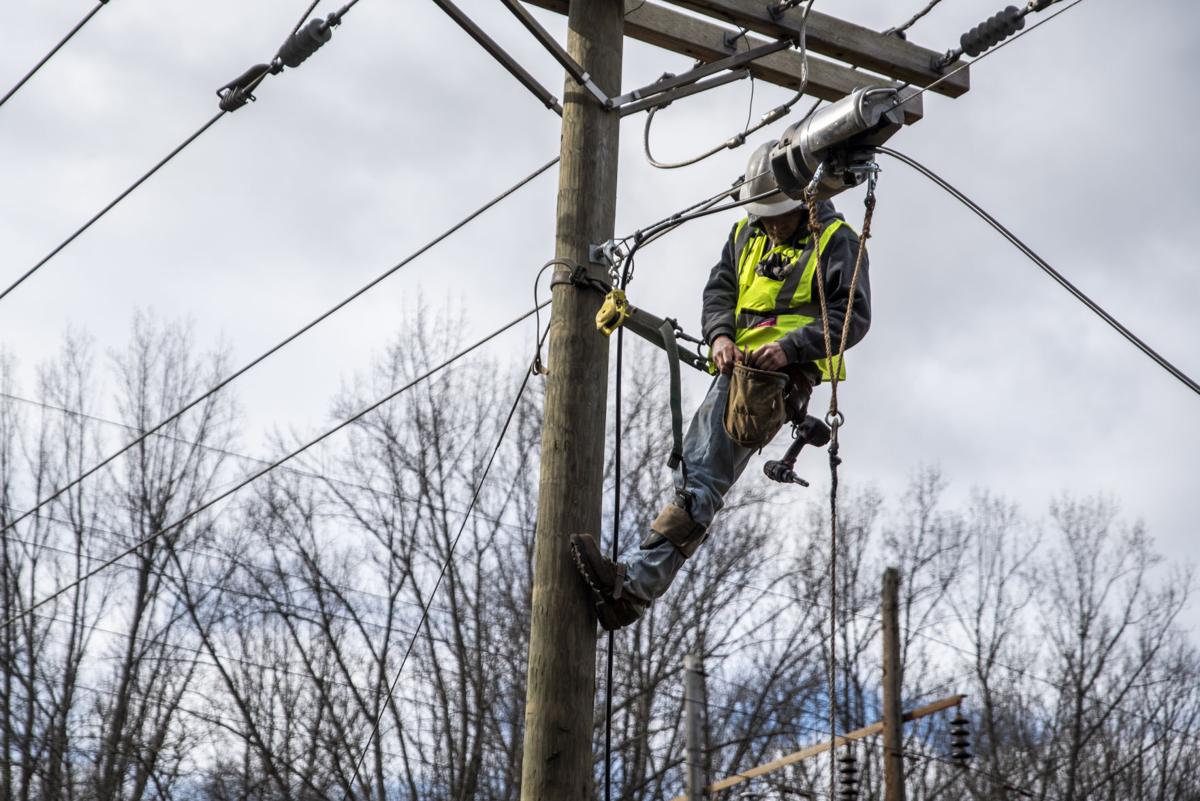 Amherst County's proposed $46.4 million budget for fiscal year 2022 represents an increase of $1.9 million, or 4.3% over the current year, and contains no real estate tax or personal property tax increases.
The budget, which takes effect July 1, is set for a public hearing during the Amherst County Board of Supervisors' meeting at 7 p.m. April 20.
County employees are anticipated to receive a 4% pay raise, while some workers in constitutional offices and the county's department of social services are slated to receive a 5% increase because of state funding tied with those positions.
The proposed general fund is $45.8 million, up $1.9 million because of increased investment in the capital improvement plan for county projects, which was cut significantly in 2020 because of the COVID-19 pandemic. Revenues for the general fund have increased $2.7 million, or 6.2%, as a result of drawing from savings for the CIP, a new cigarette tax of 27 cents per pack taking effect in July and the 2020 real estate reassessments, according to County Administrator Dean Rodgers.
"Nevertheless, revenues no longer meet the expenses of the county and this will need evaluation during the FY '23 budget," Rodgers said in a March 30 letter to supervisors, staff and residents posted on the county's website. "On average, expenses have risen over time at a rate of 2% while revenues have only averaged a 1% rise."
Amherst County had seen a decline in the unemployment rate from 6.7% in 2012 to 2.9% in December 2019, but the pandemic drove it back up to a high of 9.2% last April, according to Rodgers. In September, unemployment in the county was back down to 5.5% while the current fiscal year saw a steady flow of business activity with 29 startup businesses documented by the Virginia Employment Commission, he wrote.
The board of supervisors has moved broadband expansion and increased residential housing to the highest spot in its strategic goals, Rodgers said. The Madison Heights master plan, which is funded within the CIP program, will include significant increases in residential property inventory of all types, he added.
"The biggest push for the coming years is to improve the economic development environment by expanding broadband availability," Rodgers said.
The county already has contracted for projects using $1.8 million in Coronavirus, Aid, Relief and Economic Security (CARES) Act funding to expand the network of fiber-optic cable to homes without any service and anticipates using more money from $6.1 million from the American Rescue Plan, a $1.9 trillion economic stimulus package, toward that endeavor, Rodgers said.
From the $5.5 million in CARES money, nearly $1 million remains for additional broadband expansion in the coming year and Amherst County Public Schools has agreed to contribute $450,000 to that effort, he said.
Another initiative Rodgers said is expected to move forward this upcoming fiscal year is the purchase of land for, and the design of, an agricultural complex to be owned and operated jointly with Nelson County, and potentially other stakeholders. The focus of the complex will be career and technical training in a venue aimed for large events that will include office space for lease by agricultural-related businesses, the narrative states.
The complex design will include a large covered arena for shows, competitions, races and other events, Rodgers wrote. He said the Amherst County Fair also will resume this September with a rodeo and logging demonstrations and competitions. The fair was not held in 2020 because of the pandemic and has been held in August the past two previous years.
Rodgers has said the staff raises are important for attracting and maintaining employees and staying competitive with other localities in that area. Amherst County Sheriff E.W. Viar said he is pleased officers in his department are set to receive a 5% pay raise.
"Right now law enforcement is a hard job to keep," Viar said, referencing pay and pressures on the profession. "Nobody wants to be a police officer anymore."
He said the board of supervisors last year approving an increase of starting salaries for officers to $40,000 was a big help. The Amherst County Sheriff's Office has several vacancies he is looking to fill and Viar appreciates raises he said the officers are deserving of.
"We put our lives on the line every time we put a uniform on," Viar said.
A public safety addition in the budget proposal is a fourth ambulance crew to meet increasing demand for emergency medical services and decrease response times across the county. An annual certification bonus for EMS crews and an education incentive to entice new hires also is included.
The budget also has funding to bring two solid waste convenience centers, the Pedlar and Boxwood Farm sites, to 12-hour, seven days a week operations. It also restores training within departments that were eliminated during the pandemic, Rodgers said.
Replacing aging equipment is the largest repeating drain on the county's unobligated general fund balance, which is at more than $5 million, according to the county. While two public safety positions have been added, he said staff continues to wear many hats and struggle to have the ability to meet a growing workload, Rodgers said.
"While we always seek efficiencies, additional positions will be required as workload demands rise," Rodgers said.
Economic development, business growth and not increasing the tax burden on individual property owners are priorities for the county moving forward as current projections show inflation is chapping away at existing revenues, he said.