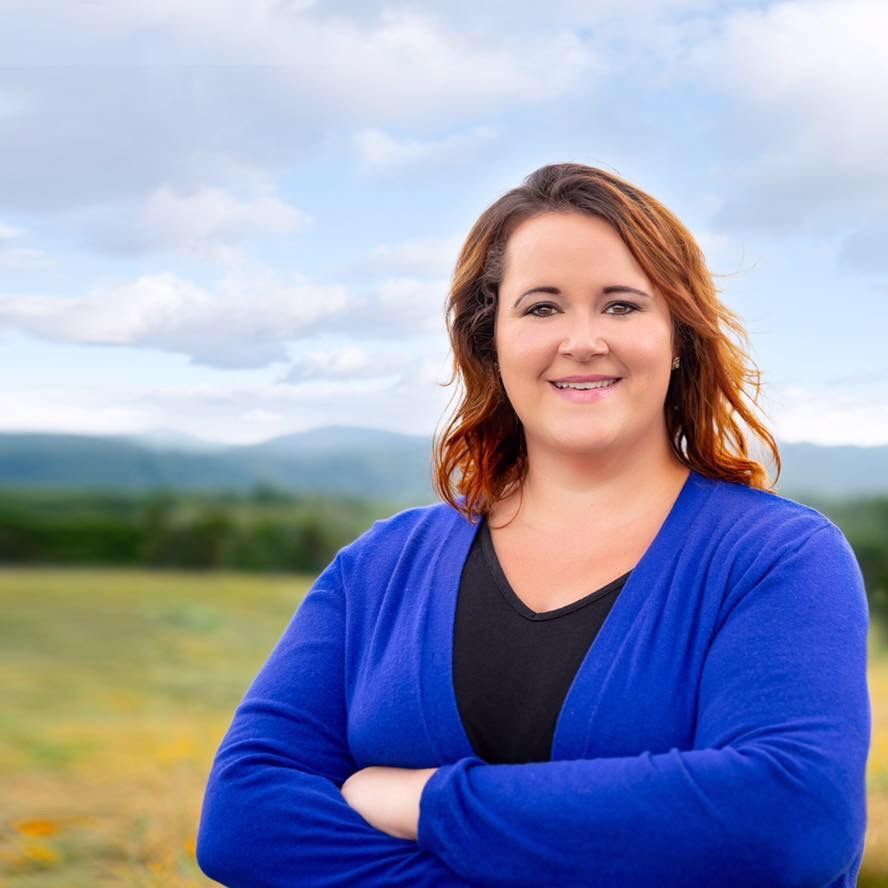 Amherst County Board of Supervisors member Claudia Tucker seeks a fourth term in office and county resident Drew Wade is running for the District 5 seat, which at the end of the year will be vacated by current board chair Jennifer Moore.
Tucker and Wade each received the Amherst County Republican Party's endorsement during a May 24 meeting at the Madison Heights Community Center.
Wade, a Virginia Military Institute graduate with a degree in engineering, works for BWX Technologies, Inc. He said he wants to see the Amherst community prosper and thrive and mentioned the board of supervisors' mission to nurture a vibrant and healthy community with transparency and fiscal responsibility.
"With that in mind, I want to see Amherst County continue growing," Wade said. "I want to see it bring in new, sustainable businesses and promote job growth."
Wade said he wants to work with the Amherst County Service Authority to address citizen concerns in an efficient and affordable manner.
"Most importantly, I want members of the community, regardless of race, religion, gender or political opinion to feel safe and secure in this county," said Wade.
He added ensuring the public's safety and well-being is not a question of politics, liberalism or conservatism; it's about "basic human decency."
"Loving our neighbor is what God intended and I want to see that carried out in the county," Wade said.
Tucker, who represents District 2 in northwestern Amherst County, said she doesn't take running for office lightly. She complimented the teamwork of county and public schools employees, including deputies, emergency responders, teachers and bus drivers, among others, who made public service for the most part flawlessly during the past year and several months of COVID-19.
"None of us in local government got a manual in how you respond to a pandemic," Tucker said.
She said the Constitution and her faith guide her in making decisions.
"I believe the government works for the people," Tucker said. "The people do not work for the government. "
She said the county schools are integral part of the reflecting the community and its values and
"My main focus continues to be the creation of an environment that attracts businesses; that's done by having a stable and predictable local government, common sense ordinances, a strong sense of community and good schools," Tucker said.
She said the county's commitment to the trail system on and near the James River and making the county's parks a top priority is part of the county's fun factor. Tucker added she especially is proud of the board more than a year ago allowing public swimming at Mill Creek Lake.
Tucker said major strides also have been made in recent years in improving the county's solid waste convenience centers system. She also has worked from home long before the pandemic and touched on the county's recent investments in boosting broadband expansion for rural portions of the county.
"Most of America is new telecommuting, a work style that I have enjoyed for the past 20 years," Tucker said. "With access to the internet, good paying jobs can be accessed from rural Virginia and we need to make Amherst County that way. Our cost of living is low, our mountains and rivers are beautiful and our potential is limitless. I want to be a part of our next chapter and I appreciate everyone's support."
Moore has represented District 5, which includes much of southern Madison Heights, since January 2018. She said it's been an honor to serve the citizens of Amherst County and after assessing personal goals and endeavors decided not to seek reelection.
"During my tenure, I've spent time in the field learning about building codes and inspections and its importance, the quality of our public safety equipment and dedication of staff, and the dangers our law enforcement officers face every day," Moore said of her time in office. "Those experiences afforded me the opportunity to make wise choices and decisions for the betterment of the community. I've served with board members of diverse backgrounds who have Amherst's future at the heart of every decision."
Moore said the board's thoughtful work has led to no real estate tax increases during her time in office, fair salaries for county employees and taking part in the redevelopment efforts of the former Phelps Road school into The Westie, an apartment complex. The school's renovation in Madison Heights is a project dear to her heart in transforming a building where she attended school into an attraction for families and individuals.
"I'll miss being a direct impact on the decisions for Amherst, but trust the board to continue to fulfill the mission — to nurture a vibrant and healthy community," Moore said.
The deadline to file for the District 2 and District 5 board of supervisor seats is June 8.