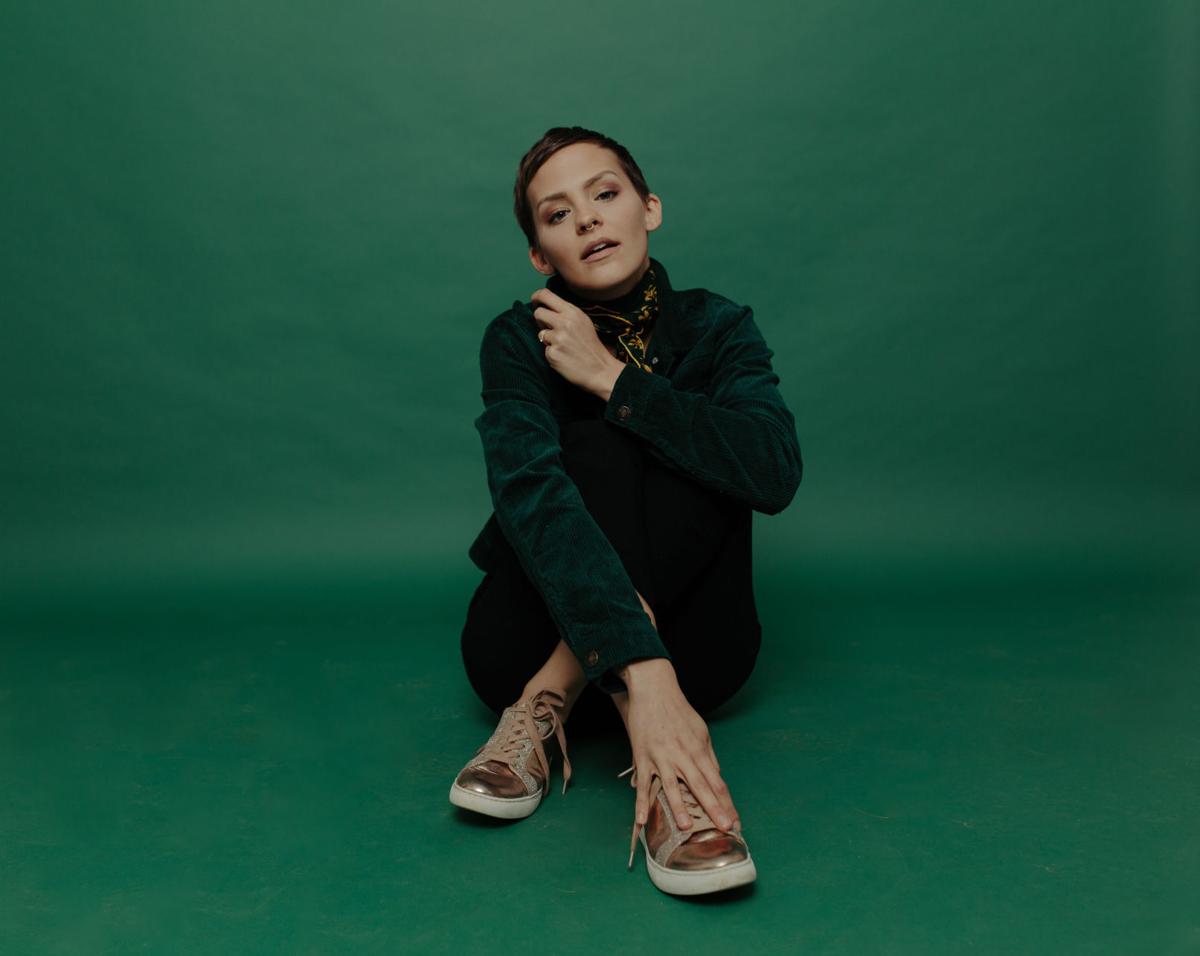 "What a wild story this is," musician and poet Jane Claudio writes in the opening line of her poem, "White Stag."
"That cancer that came to destroy me/But instead has gifted me with something/Irreplaceable, Irreversible/I should have been shattered/So why do I feel myself becoming invincible?"
Claudio, who performed here under her maiden name, Jane Marczewski, while a student at Liberty University from 2009 to 2013, was diagnosed with breast cancer in 2017.
Her diagnosis, and eventual recovery, became part of a larger journey she began in Lynchburg, where she'll return Saturday to open for Tori Kelly at the Vines Center, performing under her new stage name, Nightbirde.
"I think that through all the experiences Jane has gone through, she's emerged with an authentic confidence, intentionality and freedom," said friend Regan Miller. "Not only in her writing, but in her living."
Claudio grew up in Ohio in what she describes as a "logical family."
"Head-forward, not heart-forward," she said in an interview last week from Nashville, where she's lived since 2015. "I had always played music and enjoyed music but it never felt like a realistic path. I never felt the freedom or the permission to dream that big."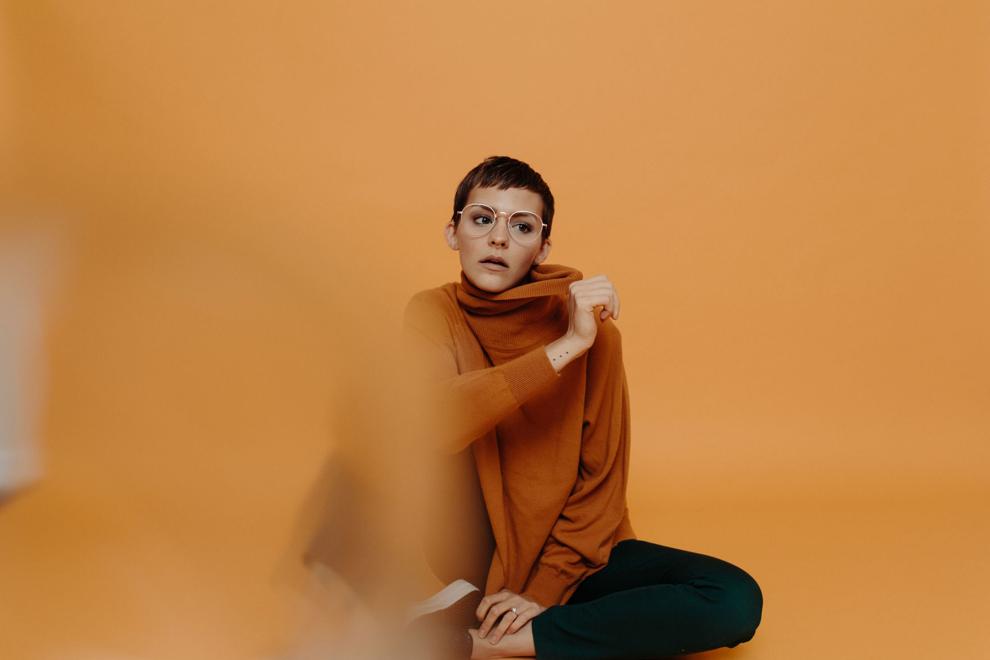 That changed when she started her freshman year at Liberty in 2009.
"I felt like I was constantly challenged with the question, if you could do anything in the world and you knew it wouldn't fail, what would be that one thing? … And for me, the answer to that question was always to play music."
After auditioning and failing to make any of Liberty's traveling music teams — "I was almost good enough, and I would almost make the cut every time," she says — Claudio began writing her own music.
In 2011, she recorded three original songs and uploaded them online, then played her first show, at the loft apartment above The White Hart Café on Main Street.
By 2013, she'd released her debut EP and had become what she describes, in a post on her blog, as a "small-town celebrity," playing gigs around town and even landing on the cover of local magazine Lynchburg Living.
Erin Diaz Cleveland, LU's assistant director of student activities, remembers that time well.
"When I came to Liberty, I knew who she was," said Cleveland, who was a freshman when Claudio was a junior. "I think part of that, too, is I work for student activities here, and we put on this event called Coffeehouse. It's basically where students come and perform. She was always in it, and I really liked her voice a lot. … Pretty much everyone knew her in some way."
Despite the outward success, Claudio said she was struggling on the inside, haunted by some of those earlier near-misses, and began to doubt herself.
"Along with [the successes] came, I guess, the fear that I would be found out," she said. "… Just the sense of, 'Oh my gosh, everybody thinks I'm so amazing and I'm really not that amazing, so I need to keep everyone at a distance so that all of this doesn't come crashing down.'"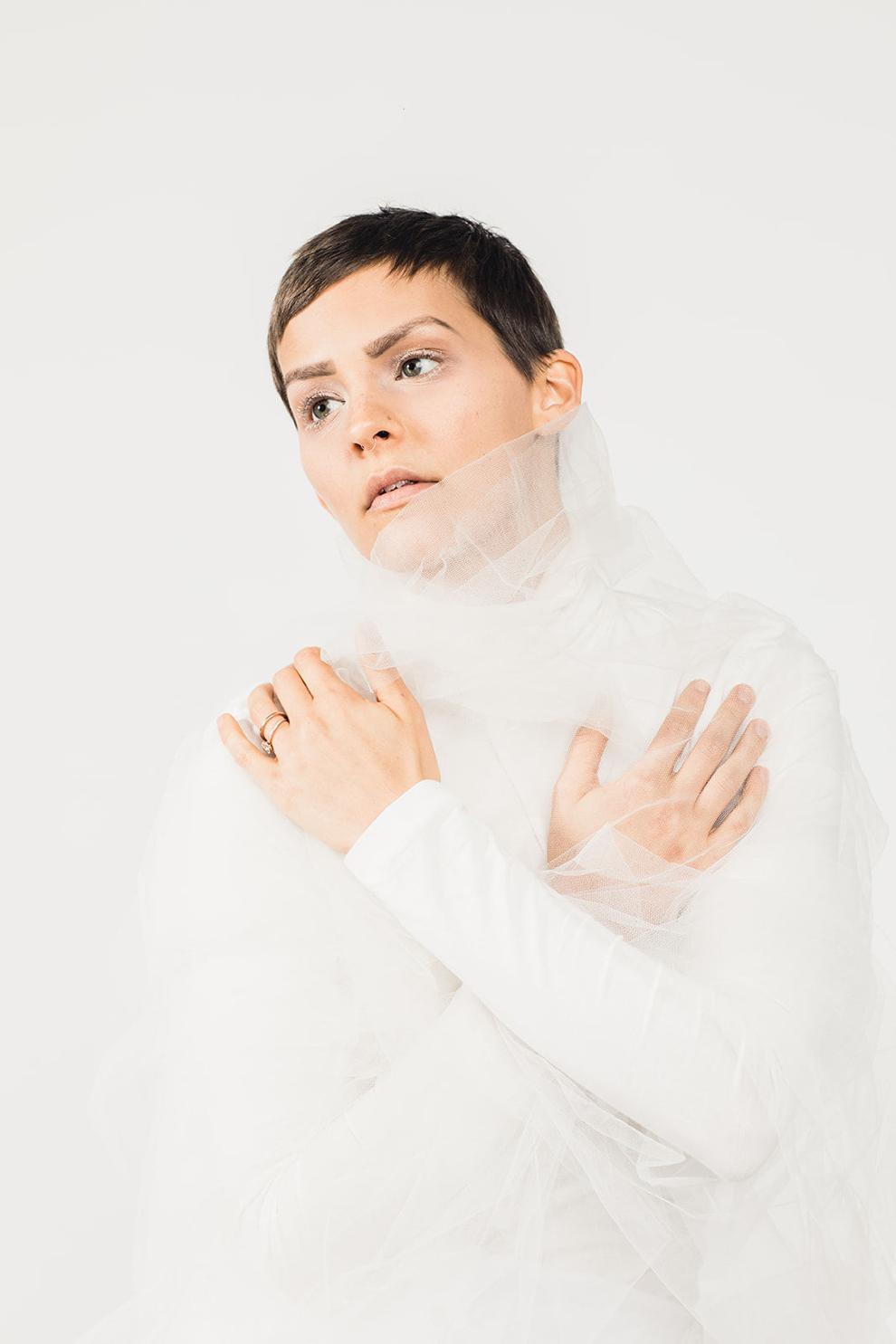 Claudio said she became very isolated, with few close friends and meaningful relationships. She didn't know who she was anymore and, after performing downtown on a Friday night in 2014, she decided it was time to move back home.
"I had worked so hard creating the persona that everybody knew and liked but I didn't know and like myself," she said. "When I came to that breaking point, I was like, 'OK, I have to stop for a little while and reevaluate.'"
Once she was home, Claudio decided to step completely away from music to, as she writes on her blog, "put myself together in secret."
"I felt like I didn't know how to turn that thing off, that thing that automatically adjusts to what everyone expects," she said in the interview last week. "The thing that knows what people want and automatically becomes [it]. The only way I could think to unlearn that was to get everyone to stop looking at me, which is when I'm playing music and releasing music.
"I felt like I couldn't grow if I was still trying to be an artist at the time."
In the midst of one life-changing experience, Claudio had another. She met her husband, Jeremy, and the pair embarked on a whirlwind romance that found them married eight months later and, within a few months of that, moving to Nashville.
"It was such a wild and quick change," said Claudio, who took an office job once they arrived.  "And I was doing a lot of personal identity issues: Who am I? Do I even want to do this? … I couldn't stay on any path at that point."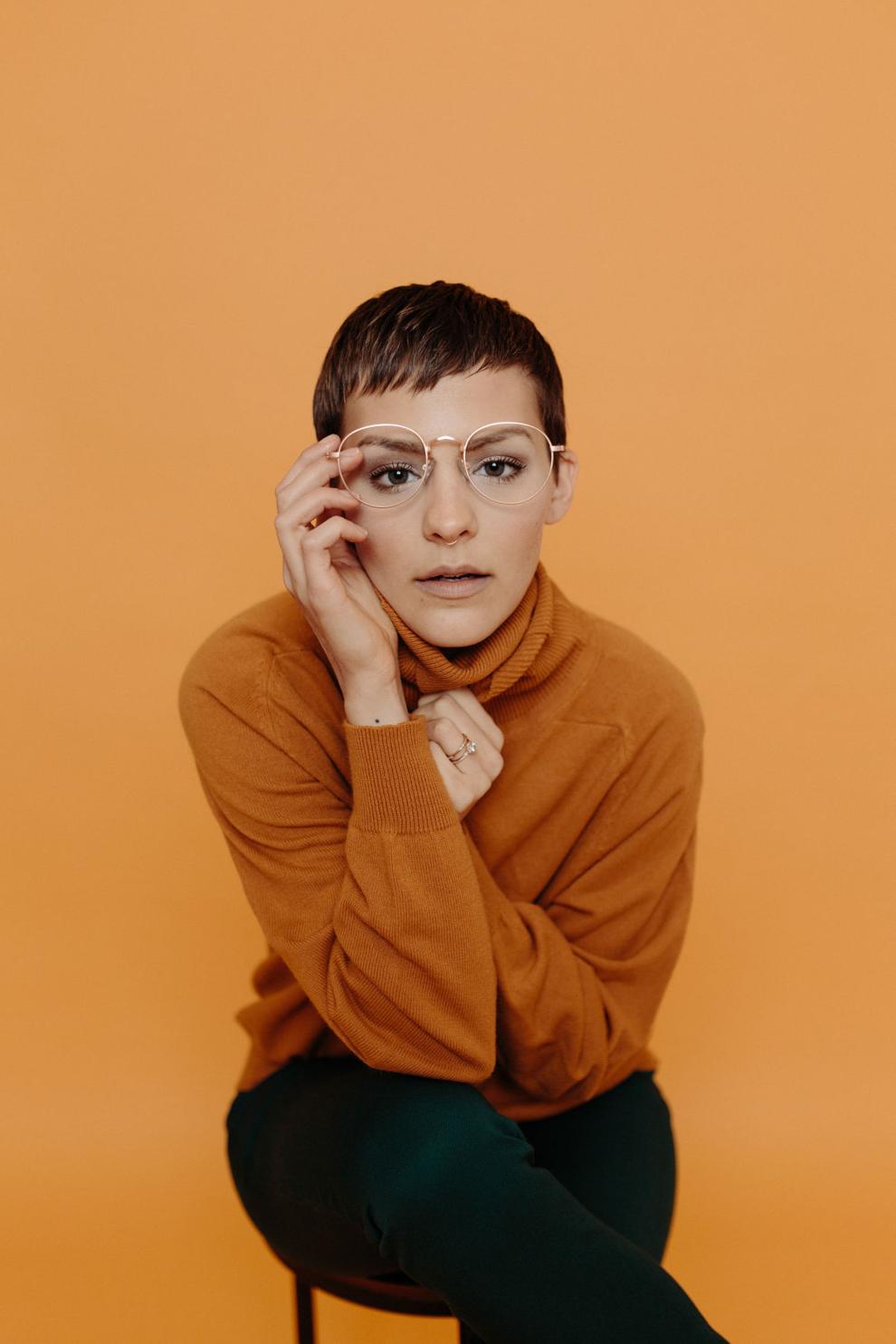 By that time, she'd decided to wait three years before pursuing music, a nod to her faith and what she's called an agreement with God.
"It was almost like a resurrection," she said in a video she posted to her blog in December.  "Jonah was in the whale for three days, and Jesus was in the tomb for three days. And he was like … 'Your resurrection will happen after three years. But for this three years, it's going to be me and you.'"
She continued writing poetry during her hiatus from music, posting pieces with titles like "Recovering Addict of Public Attention" and "Let the Rope Burn Heal," to her blog.
Miller, who has known Claudio for five years, said she's often left speechless by the honesty of her friend's writing.
"She webs together experiences that she's intimately experienced, but translates it in a way that pulls at the audience's heart (whether it's a reader or listener) and meets them," Miller, who has featured Claudio's work on her website, Introspective Collective, said via email. "Her ability to condense words together that hold so much imagery leaves me speechless. It requires you to slow down and savor each word, as it depicts a scene, an emotion, a memory. That's what captivates me most about Jane's work."
Three years came and went. A refreshed and renewed Claudio felt like she'd done all of the work she needed to do and was ready to return to music.
She'd even chosen the Nightbirde name, inspired by a recurring dream of a bird singing outside her window at night.
"These birds were singing so loud, like it was dawn," she remembered. "I grew up kind of in the country, and the birds were so loud in the morning. … But I was hearing them sing like that in the middle of the night. On the third night, there were actually birds outside. I went to the window, and this is so weird, I just felt like it was really profound that these birds were singing so loudly and so joyfully in anticipation of the dawn, even though there were no signs of it yet."
"I thought it was very fitting for me, for the season that I had already been in."
"I felt so ready, and then I get this bad news," she said. "And it throws me into the whirlwind again. … [I thought] 'Oh my gosh, the universe is not wanting this to happen.'"
Music was again pushed to the back burner as Claudio dug in to fight the cancer, through six rounds of chemotherapy and a bilateral mastectomy in March 2018, followed by a second surgery a month later to remove more cancerous cells.
"The surgeries were really, really tough," she said. "… I wasn't able to use my arms for a good month or so, maybe even longer because I had those two surgeries. I couldn't sit up on my own."
Making music was no longer on her radar. "Just staying alive was the only thing I was thinking about."
But every now and then, she'd allow herself to think about the future, and if music was in the cards.
"[There's] science behind the mind/body connection [and] if your mind is strong and your spirit is strong," she said. "Even by talking about all the things you want to do when cancer is over, you increase your survival rate. … So I really did hold music dearly in my heart during that time, thinking and imagining all the things I was going to do when it was over."
The word that it was over came in July 2018, news she shared on Instagram in a joyful video that begins with her sitting serenely in front of a white wall, her hair growing back into a pixie cut.
Claudio then holds up two signs in quick succession — "Scans are back," "No cancer" — just before pink confetti rains down and her husband swoops in for a hug.
Later that month, Claudio had reconstructive surgery and continued her healing process.
By the fall, she was ready once again and began making music, alluding to it on her Nightbirde Facebook page.
In Lynchburg, Cleveland was following along and, when it came time to find an opener for Tori Kelly, a Grammy winner and former "American Idol" contestant, Claudio's name kept popping up.
"For someone like Tori Kelly, it's a pretty big concert," Cleveland said. "We were thinking, 'Who is someone we could look outside of Lynchburg for that would be a special performance?' We kind of just kept coming back to her. I didn't know if she'd be open to it after everything she's been through over the past year. [So] I just messaged her."
Claudio quickly accepted, ready to rewrite a chapter in her history.
"Lynchburg, when I left, was kind of a place that was a representation of the personal mistakes I made. The people I'd hurt. The person I had become who was cold and isolated," she said.
Returning, she said, is "that memory being redeemed for me."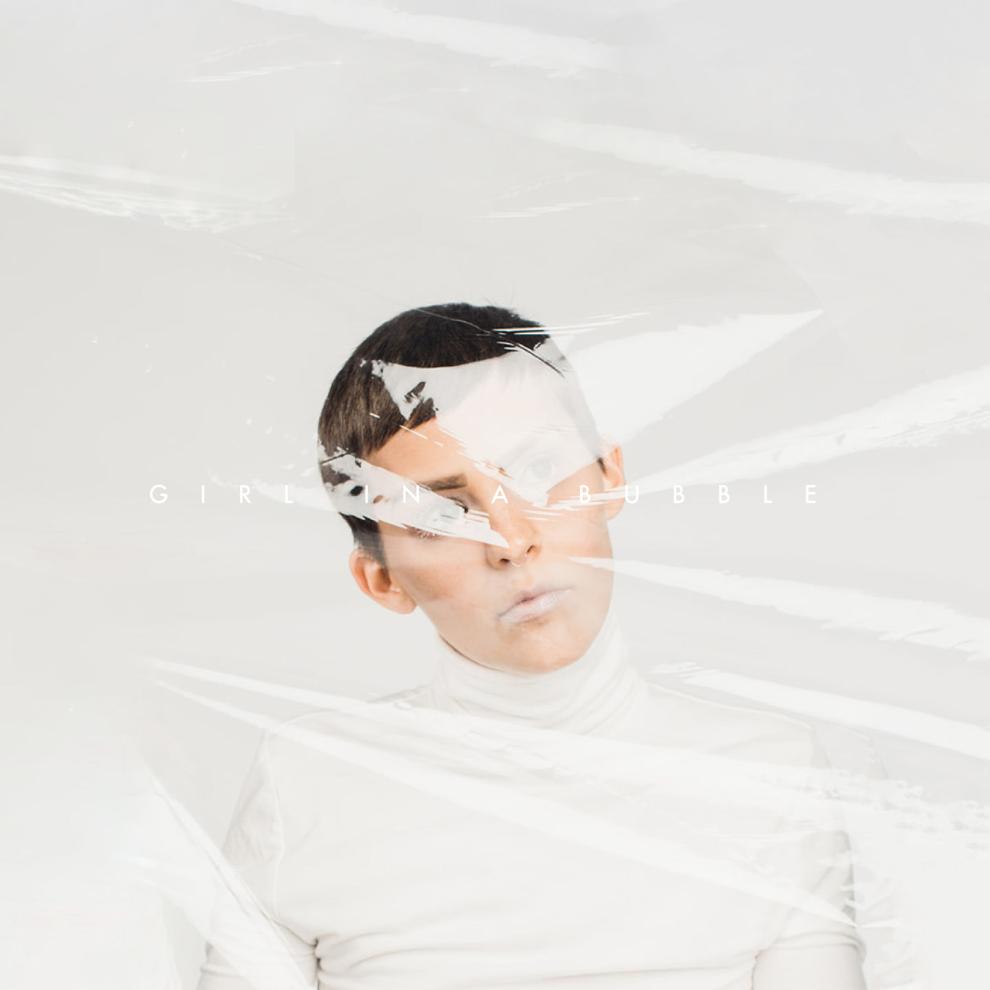 When Cleveland first reached out, Claudio hadn't put out any new music yet. That changed last week, when she released her first new song, "Girl in a Bubble," as Nightbirde.
The song features some of what Miller calls Claudio's "breathtaking" poetry, "paired with a variety of vocals."
Claudio said her music evolved from a singer/songwriter, acoustic style to what she describes as "very dancy-pop [with] a lot of electronic hints" in large part because of the expertise around her in a city like Nashville.
"Being here opened up all these doors," she said. "… I wanted to do something people could dance to. … Something that would be fun. I just imagined, when I started making the music, what I wanted that to feel like in a live show. I just wanted it to be the most fun dance party ever."
Bringing that party back to Lynchburg is something she never could have anticipated. But she's ready. Or as ready as she can be.
"I have not played a show in three years. This is my debut, opening for Tori Kelly in the Vines Center," she said, laughing. "It's quite the story."