President John F. Kennedy was a leader with audacious vision — even proposing a space flight landing on the moon — so it is fitting that the first-ever expansion of the national performing arts venue created in his honor, the Kennedy Center, is, likewise, visionary and trailblazing in its architecture, design and programming.
The grand opening festival for the cutting-edge REACH campus will go on for two weeks and will feature more than 500 workshops, performances and activities, all of which will be free.
The name of the new REACH campus connotes Kennedy's declaration that the problems of human destiny are not beyond the reach of human beings.
The education/performance complex, designed by acclaimed architect Steven Holl, features three sunlit pavilions that comprise 10 multiuse spaces for performances, workshops, classes and rehearsals.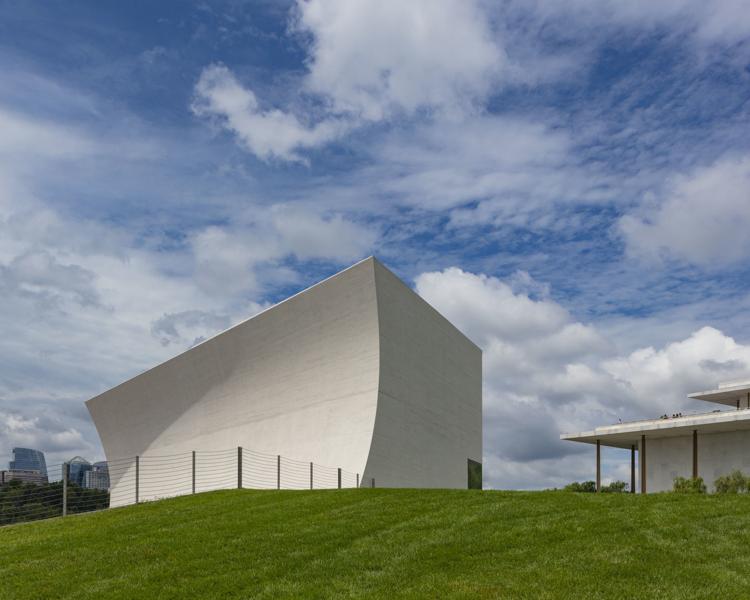 The venues include studios below ground-level and glass-fronted spaces through which visitors can glimpse art in the process of being created. The campus also includes 130,000 square feet of greenspace and public gardens and outdoor space for both small- and large-scale events, such as a video wall for projecting movies and simulcasts.
"This was a way to expand our campus with a beautiful 21st-century vision of what an arts campus can be. It transforms the way people can experience this part of the city," said director of education programs and productions David Kilpatrick. "It breaks down the barrier between audience and artists. It is constructed of poured concrete and glass, and it's stunning and open and accessible. You can stand in the Welcome Pavilion and look through the glass windows to see the river."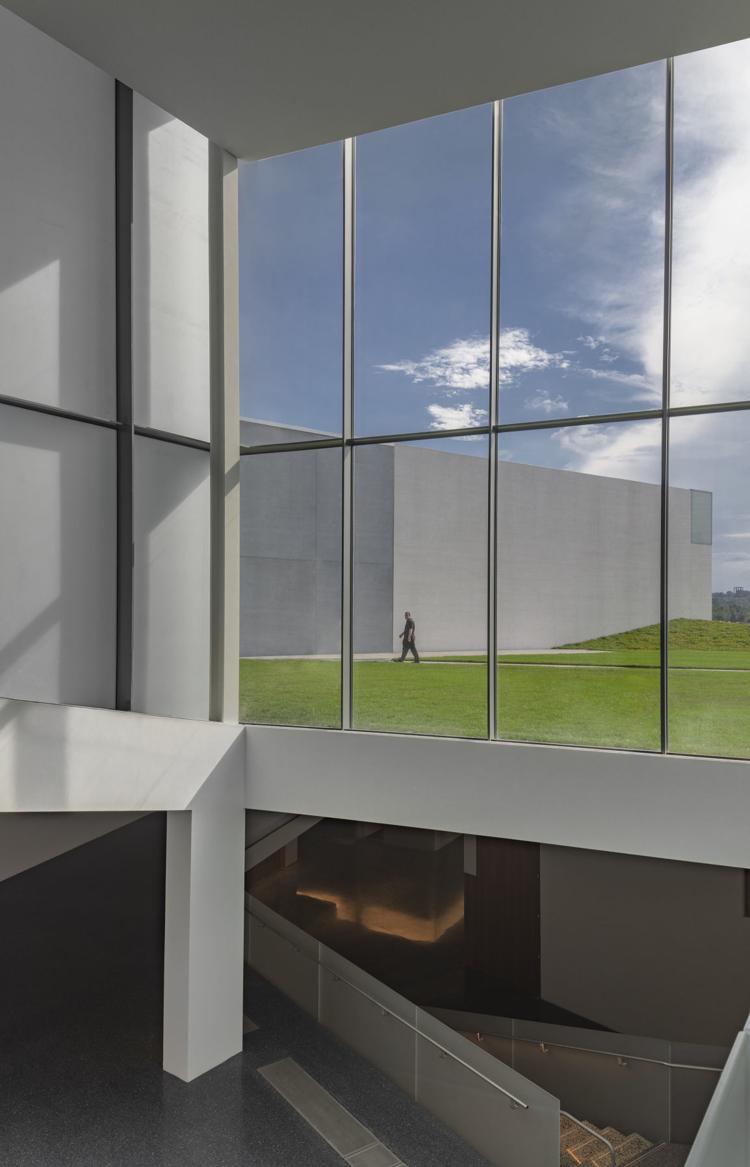 Festivities begin on Saturday, with performances and workshops designed to present a microcosm of the experiences that the REACH was created to provide.
A highlight of the REACH campus for young people is the Moonshot Studio that includes classroom and rehearsal spaces and studios for drop-in, hands-on workshops. The opening celebration will include a series of activities with Kennedy Center's education artist-in-residence, who is none-other than beloved children's author and illustrator Mo Willems.
Among the projects young visitors might engage in is the creation of their own Mo-a-trope (think zoetrope). Children can draw a series of images that have starred in Mo's books, such as Elephant and Piggie or the Pigeon, mount them on a disk, and watch them come to life and action as the disk spins. At the Moonshot Studio, children may also have an opportunity to try their hand at a Mix Master station, where they will be coached to create unique, innovative sounds and musical scores on iPads that are provided.
Family Day
Designated as Family Day, Sept. 15 will be packed with activities for all ages, including workshops that range from yoga to puppet-building and hoop-dancing.
A special highlight of the day will be the opportunity to meet Willems and attend the MO-a-PALOOZA concert, which will feature songs from Willems' books that have been created as musicals—as well as a sneak peek at some numbers from the forthcoming "Don't Let the Pigeon Drive the Bus!"
Family Day activities will also include an interactive performance by The Story Pirates, who bring stories and story ideas submitted by children to life, with occasional improvisation at the suggestion of audience members.
At another station, visitors can contribute to a collaborative creation with the Infinite Monster, a fun-filled drawing exercise coordinated by the Terrapin Puppet Theatre from Tasmania. Participants enter a drawing tent, where they can draw their version of a monster's head, torso or feet while counterparts in the two other tents draw their respective portions.
While those drawing are engaged in creating their portion, folks on the outside see the composite monster coming to fruition. After completing their task, the artists emerge to see the monstrous drawing they helped to bring into being.
Perhaps the most awe-inspiring event of the day is the "Hand to Hand" performance, presented by the fun-loving, visionary Squonk Opera, which features two giant moving 20-foot puppet hands. The show will be followed by an up-close interactive session, in which families can try to manipulate the hands, with help from the group's expert puppeteers.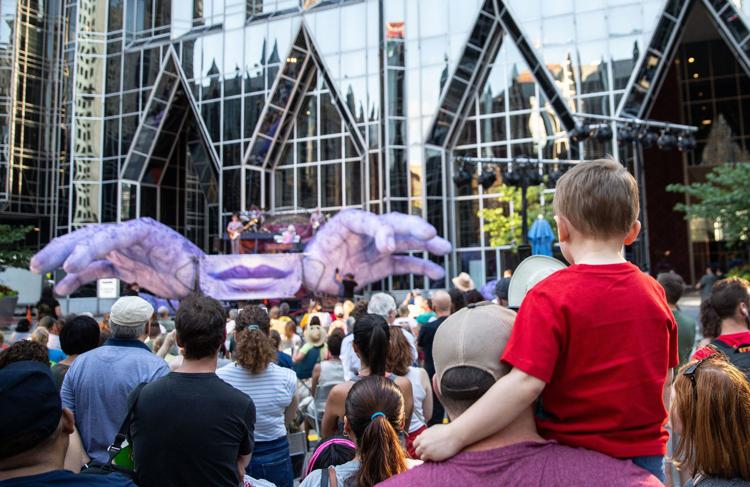 Family Day festivities finish with a screening of "The Muppet Movie," guided by two individuals who will convey the heart, spirit and humor of the creator of the beloved characters—Jim Henson. The film will be preceded by a Muppet Trivia game hosted by Craig Shemin, a former Muppet writer who serves as the president of the Jim Henson Legacy. In a special guest appearance, Henson's youngest daughter, Heather Henson, will equip viewers with props such as bubbles and streamers to theatricalize the screening and will be onstage to lead the audience through singalong moments.
"This will be an unforgettable experience of the movie," said Kilpatrick. "Just think of 2,000 people holding hands and singing 'The Rainbow Connection.'"
National Dance Day
On Sept. 21, the 10th annual National Dance Day, REACH will feature a daylong celebration, with interactive dance routines and lessons, live music, film screenings and outdoor performances.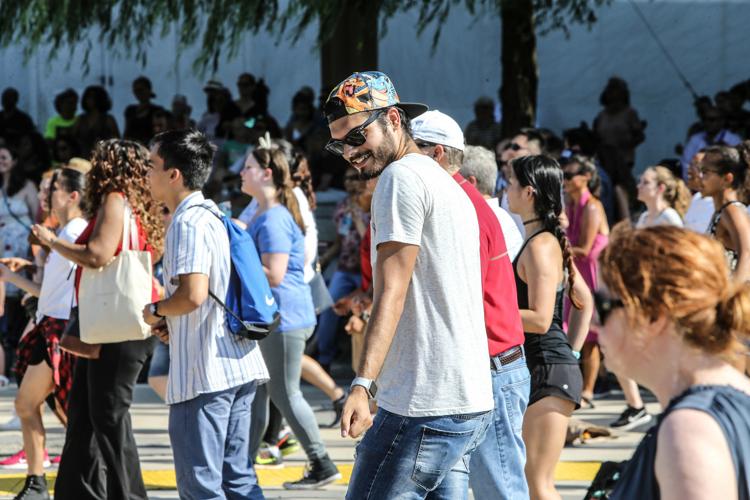 Festivities will be hosted by three-time Emmy Award winner Debbie Allen and will include performances by Tiler Peck from the New York City Ballet. Throughout the day, visitors can "try on" different styles of movement in 16 dance classes, such as Chinese ribbon dance, tap, salsa, classical Indian dance, dance hall fusion and the Viennese waltz.
Each year, a unique dance routine is created and performed by celebrants from coast to coast. This year's National Dance, from hip-hop choreographer Matt Steffanina and set to Dua Lipa's "Electricity," will be demonstrated with massive group participation at 1:30 p.m.
The day's celebration will climax at 6 p.m. with an illustrated, interactive performance/lecture on the history of dance in the area by Lisa Traiger. This will be interspersed with performances by local dance companies and artists, who will showcase a spectrum of styles connoting stories of the city.
The finale of National Dance Day festivities will be a demonstration by local choreographer Beth Oppenheim, who will lead all guests in doing the Kennedy Center's own line dance, with movements inspired by local landmarks.
"National Dance Day is a wonderful celebration. You see children, parents and grandparents outside and moving together, trying out dance forms that they may have never heard of!" said Jane Rabinovitz, manager of dance programming.
"The Reach Opening Festival will be a fun-filled time for families to try on new art techniques, engage in hands-on projects and make memories," said spokesperson Brittany Laeger. "There is something for everyone, and it's all free."