If you make a purchase after clicking on links within this article, Lee Enterprises may earn affiliate commissions. The news and editorial departments had no role in the creation or display of this content.
You've probably seen the sleek designs and colorful variations of the Our Place Always Pan and Perfect Pot pop up on your social feeds, touting their all-in-one cooking capabilities. We're here to tell you why these cookware staples with a cult-like following are bestsellers for a reason.
1. They each serve as eight traditional pieces of cookware
If you're limited on space or simply looking to reduce the amount of cookware in your crowded cupboards, both the Always Pan and Perfect Pot have 8-in-1 cooking capabilities, minimizing the need for multiple pots and pans. The Always Pan can be used as a fry pan, sauté pan, steamer, skillet, saucier, saucepan, nonstick pan, spatula and spoon rest. Alternatively, the Perfect Pot can be a stockpot, Dutch oven, saucepot, roasting rack, steamer, strainer, braiser, spatula and spoon rest.
Both pieces have a modular lid to let off steam or lock it inside, and the Perfect Pot is integrated with a nesting roasting rack that doubles as a steamer and a beechwood spoon that nests right onto your pot, two different ways.
2. They're nontoxic
Have you thought about how toxic your cookware is? If not, you should. The Always Pan and Perfect Pot are made with nontoxic, nonstick ceramic coating without potentially toxic materials like per- and polyfluoroalkyl substances (PFAs), polytetrafluoroethylene (PTFEs), lead, cadmium, toxic metals and nanoparticles. In other words, none of the gross chemicals often found in nonstick cookware will come off your pan and get into your food.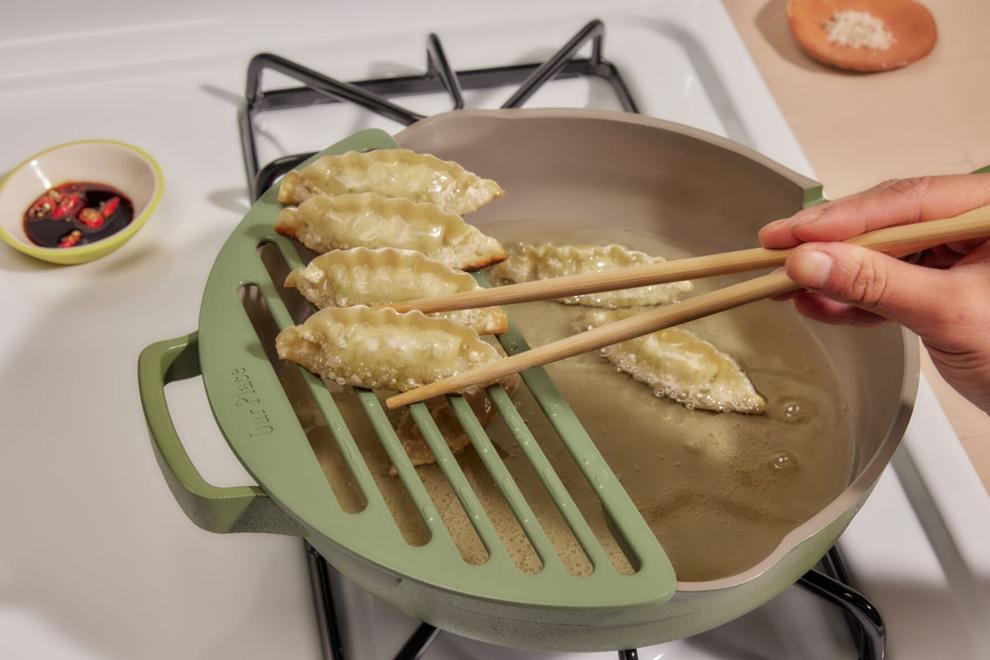 3. They're compatible with all cooktops
No matter what type of cooktop your kitchen has, Our Place products are compatible (yes, even induction!). The Perfect Pot is oven-safe, so you can easily transport it right into the oven from your stove without dirtying more dishes. Plus, each piece of cookware is built with lightweight construction (between 3 and 4 1/2 pounds), so you can say goodbye to wrist fatigue.
4. They're made with sustainability in mind
Our Place has been carbon neutral since its first year of business. Their entire design philosophy is rooted in sustainability, with fewer, better products that combine use-cases in order to minimize waste.
Our Place is committed to investing in products made from thoughtful and responsible materials, and packaging is always 100% free of plastics, fully recyclable and biodegradable.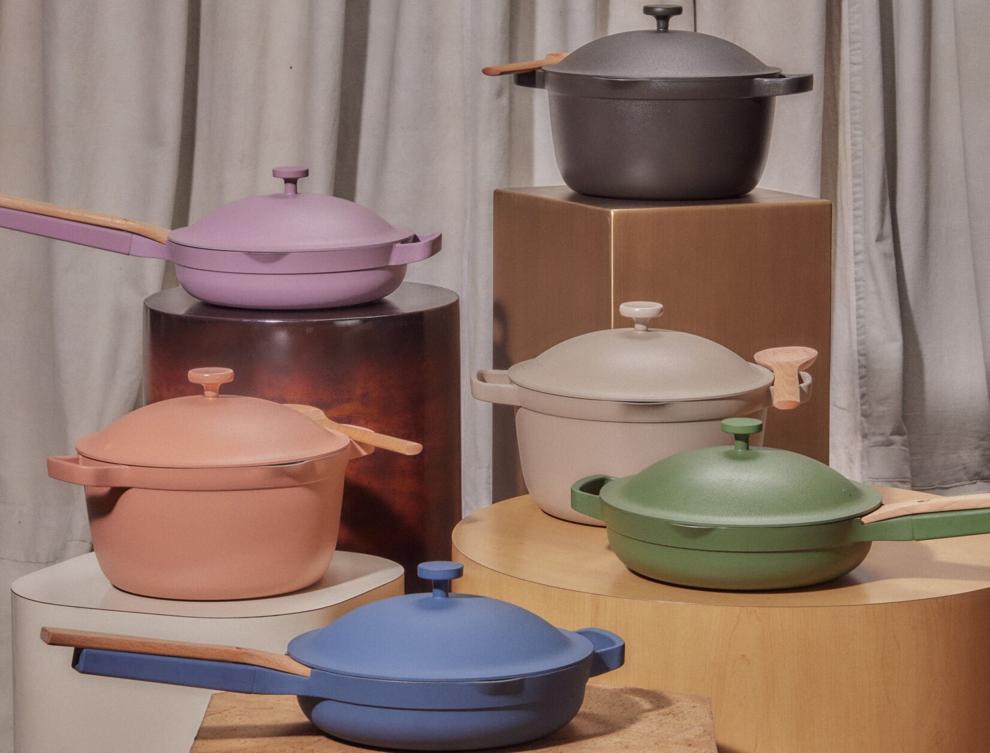 5. They come in a variety of cool colors
Both the Always Pan and Perfect Pot come in several signature colors, including bestsellers like Spice, Blue Salt, Steam and Sage. We love to keep our Perfect Pot and Always Pan on display on top of our stove, not hidden away with our other less-than-attractive, older cookware.
Looking for even more pop of color? Check out their newest limited-edition color, Acid, a vibrant, electric green available in both the Always Pan and Perfect Pot. Grab it quick, as it will be sure to sell out soon.