After a months-long intermission, the American Shakespeare Center in Staunton is re-opening its doors to the Blackfriars Playhouse.
With its SafeStart program, developed in conjunction with Dr. Allison Baroco, an infectious disease specialist with Augusta Health systems; state and federal health guidelines; and Staunton city leadership, ASC is one of the first not-for-profit theaters in the United States to successfully re-open with live indoor performances since the coronavirus pandemic forced its closure in March.
"We try to have a really science-based approach," said Ethan McSweeny, artistic director of ASC.
Staff has been working nonstop through the pandemic and its economic hardships to keep the organization afloat and find new ways to persevere and thrive in an altered world.
As Virginia moved through reopening phases and entertainment venues were permitted to open at partial capacity, ASC developed a reopening plan designed to mitigate COVID risk for staff, artists and patrons. The reopening plan, and subsequently the summer season featuring Shakespeare's "Othello" and "Twelfth Night," is called "SafeStart."
ASC based its plan on the best proven scientific foundations for mitigation of virus risk, including universal masking required for all staff and patrons; social distancing; and performances held outdoors, indoors at partial capacity, and via live stream for select performances to be enjoyed digitally in a new partnership with Marquee TV.
"Our attitude here is that we really have to find a way to live and work in these conditions. So we're willing to make all sorts of modifications," McSweeny said.
Multiple ways to see the show
ASC is operating through three primary venues with SafeStart.
In partnership with the historic Blackburn Inn and Conference Center next door to the Blackfriars Playhouse, the world's only recreation of Shakespeare's indoor theater, ASC is using the Blackburn's lawn to stage some performances outdoors. Eight-by-eight and six-by-six squares are sectioned off across the grass that attendees may purchase to remain socially distanced in an open-air setting.
"The Blackburn has always been an active supporter of the American Shakespeare Center," said Richard Smith, the hotel's general manager. "We are delighted to utilize our great front lawn and host Shakespeare-Under-the-Stars this summer. Our expansive outdoor space works perfectly for picnicking and taking in a performance — while maintaining social distancing. We hope that these outdoor performances become a fixture of summer programming going forward."
Some performances continue on stage indoors at the Blackfriars Playhouse. Playhouse seating has been reduced below 50% capacity, allowing for 105 individuals with about two-thirds of the seats blocked off to maintain social distancing. The traditional gallant stools normally on stage, which allowed audience members to interact directly with actors during performances, have been removed until further notice in compliance with health guidelines.
ASC is also partnering with Marquee TV, a UK-based multi-genre performing arts streaming service that will help stream select performances live online during the SafeStart season, called "BlkFrs LIVE" in-house. The platform will offer a chance for audiences to enjoy a show anywhere in the world from the comfort and safety of their homes for $20. The first performance scheduled to stream this way is the Aug. 21 showing of "Twelfth Night."
adjust to new rules
Patrons arriving on location for a show will find place markers indicating where to stand at socially distanced intervals as they wait in line to have digital tickets scanned, part of the contactless methods implemented. Programs and tickets are all digital to avoid transferring paper materials. Cash payments are also not accepted at this time. Gift shop items may be purchased online and picked up after shows, and concessions have been eliminated. Restroom traffic is also more closely regulated. If attendees forget to bring their own mask, ASC-branded masks are available for purchase at the venue entrance.
"The reason to wear a mask is because the SafeStart plan depends on individual responsibility for our collective safety. And obviously, the reason to wear your mask is to protect the person next to you," McSweeny said.
Enhanced sanitization of facilities, especially frequently touched surfaces, are also in place. Hand-sanitizing stations are available throughout both the Playhouse and the lawn of the Blackburn Inn.
Patrons are not the only ones adapting to SafeStart adjustments.
Actors have been self-quarantining as a precaution since March. Their main interactions have been with the rest of their acting company and ASC staff, mostly those working in production and performance.
With the SafeStart process, actors wear masks at almost all times, including rehearsals and backstage. The only time they work unmasked is on stage during their weekly performances. They also follow social distancing as far as possible.
Those in the performance and production "bubbles" have established a communication system where daily health checks are completed. Actors and other production and performance staff regularly report with one another, and alert their group if they have planned visits with family members or loved ones, describing what activities they may do and how they plan to keep themselves as protected as possible during that time.
Costumes and props are regularly sanitized for artists. Self-quarantine and testing will occur if the need arises.
ASC has also provided a symptom checklist for patrons and staff to follow, based on resources from the U.S. Centers for Disease Control and Prevention.
Early signs of success with
reopening measures
Such measures are a major adjustment in an industry that is traditionally centered in socialization and community, but ASC and other theaters are proving the show can still go on, even if things look different.
As ASC continues through its fourth week of summer performances, McSweeny said the SafeStart re-opening model has proven effective and successful thus far.
"Our experience so far has been that if you layer all these mitigations together, and you practice them consistently, that gives you a chance," he said.
Some theater organizations from at least 13 other states have been in communication with ASC as they work on their own re-openings, finding inspiration, guidance and collaboration with ASC.
Though ASC is one of the pioneers for live theater re-openings, they are part of a global community working together to continue creating and producing art, adapting as necessary.
"We are all learning from one another right now; this hasn't been done before. It's essential that all theatres work together to make this process as smooth as possible and as safe as possible," said Sky Wilson, marketing manager for ASC. "One organization re-opening badly would not only have consequences for their immediate community, but also for the rest of the industry."
SafeStart is the latest of continued new initiatives from ASC since March. In the spring, with the theater closed for live performances, ASC launched several new digital initiatives: BlkFrs TV, a streaming platform where pre-filmed performances were made available for rent; Virtual SHXcademy, taking the organization's traditional educational program to Zoom; and the brand-new ASC/Masterclass, a series of six-week Masterclass- style courses taught by ASC artists live via Zoom. More than 50,000 people engaged in digital content from ASC in the first half of 2020, the organization reported.
Digital initiatives will continue as ASC strives to be "dual citizens" of digital and physical worlds. ASC plans to offer virtual student matinees, an educational opportunity in which students get to see a play performed as part of the learning experience.
McSweeny said ASC and SafeStart is "a real beacon of hope in our region and our industry, and continued engagement in trying to chart a path forward, hoping very much that audiences will heed the call to participate in this work, whether it's in the Playhouse, on the lawn, or online."
20200816_lna_lifestyle_shaespeare_p1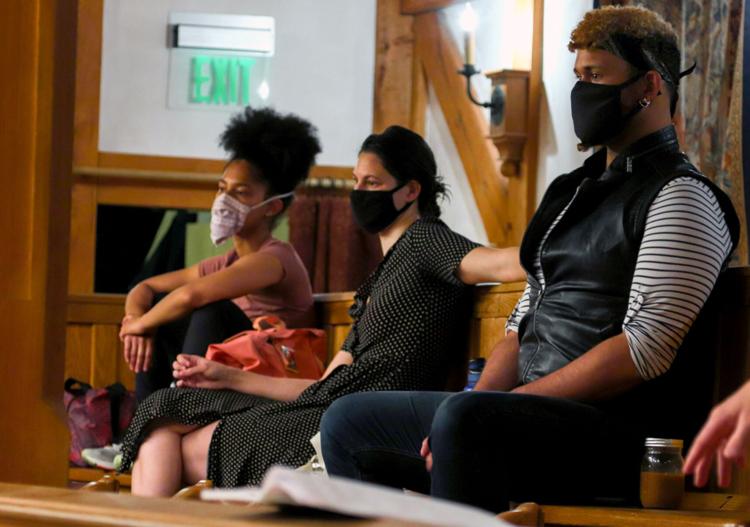 20200816_lna_lifestyle_shakespeare_p2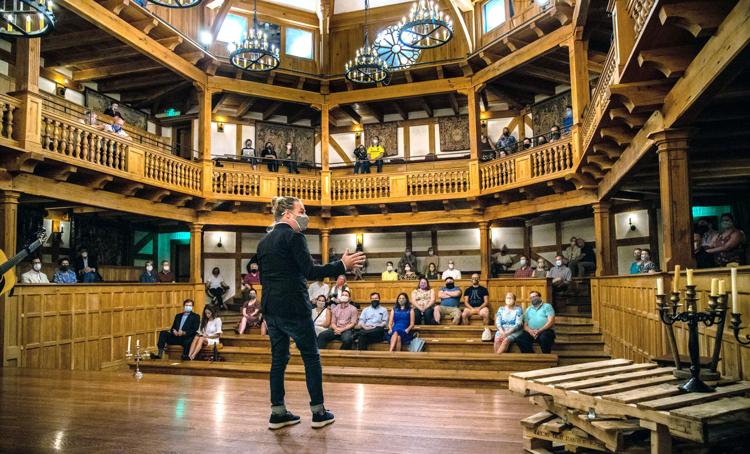 20200816_lna_lifetyle_shakespeare_p3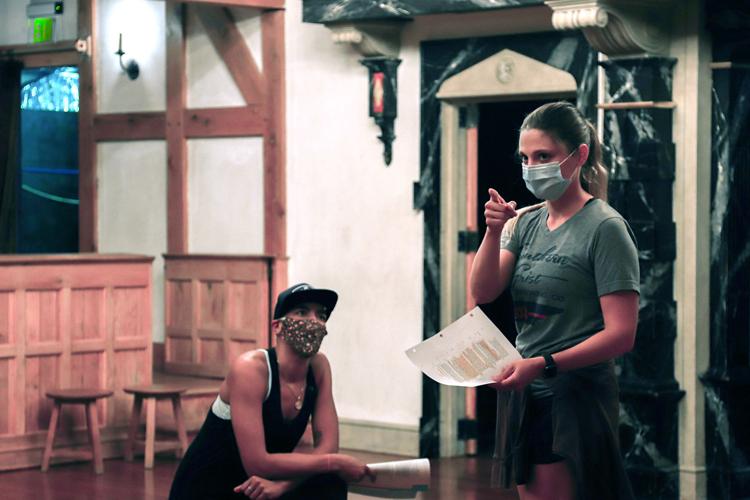 20200816_lna_lifestyles_shakespeare_p4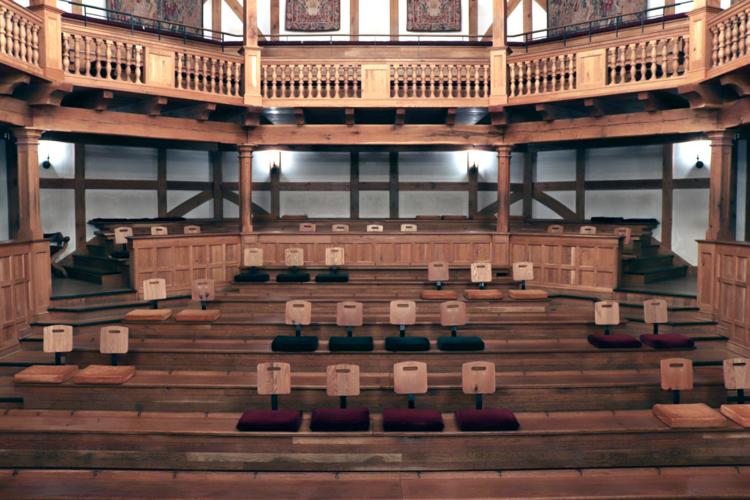 20200816_lna_lifestyle_shakespeare_p5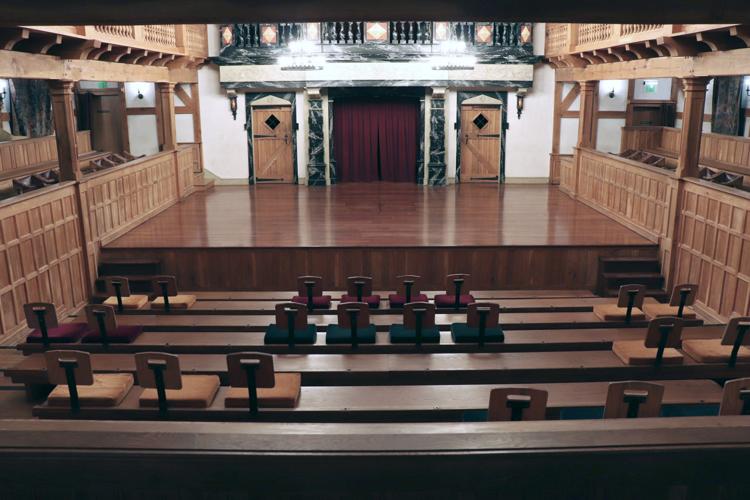 20200816_lna_lifestyle_shakespeare_p6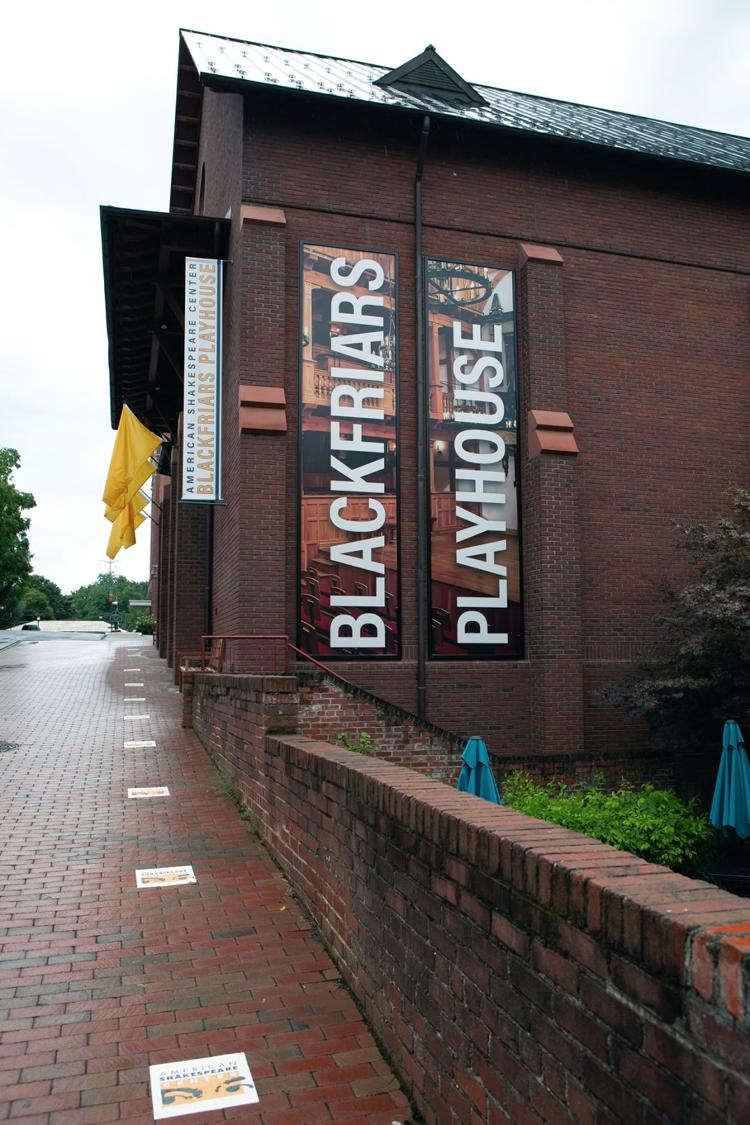 20200816_lna_lifestyle_shakespeare_p7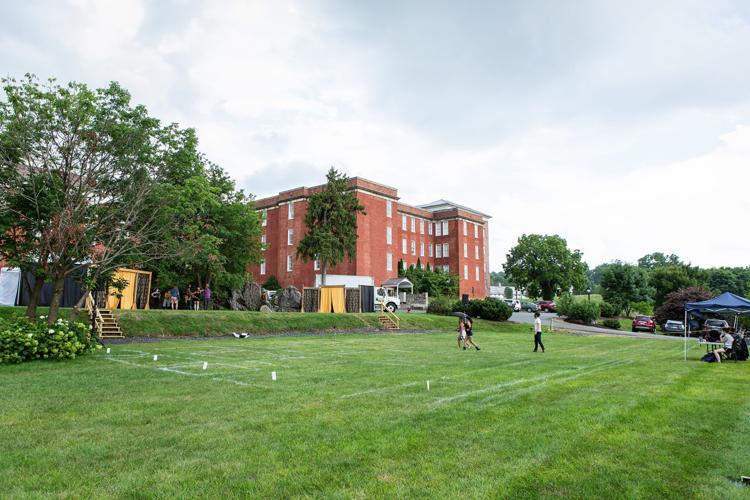 -- Hide gallery titles -- Newsadvance
Be the first to know
Get local news delivered to your inbox!