Whitney Faith Loving's dream of a playground for Nelson County and two pastors' desire for a community gathering place have come to fruition in the form of bright yellow, green and red swings and slippery green slides.
This month Jeanie Loving, Whitney's mother, and The Well pastors John Parker, pastor of outreach and discipleship, and Dan Magan Sr., pastor of vision and instruction, and a few residents gathered at The Well to put together the last few pieces of the Whitney Faith Community Playground, located behind The Well church, just of U.S. 29.
Whitney Loving, died at age 16 in July 2015 after injuries sustained in an automobile accident in June on Glade Road in Shipman. The loss of the 2015 Miss Nelson County pageant winner and high school varsity softball player left the community shaken.
"[Jeanie Loving] said her daughter, Whitney, had always had a dream of getting a playground built. I said to her, 'it's kind of ironic because I was going to ask you if we could name the playground after your daughter,'" Magan said.
The Loving family and the Well partnered this past spring. News of the construction of a playground named after the late 2015 Miss Nelson spread quickly. In six months, $16,000 was raised through community donations and a brick campaign.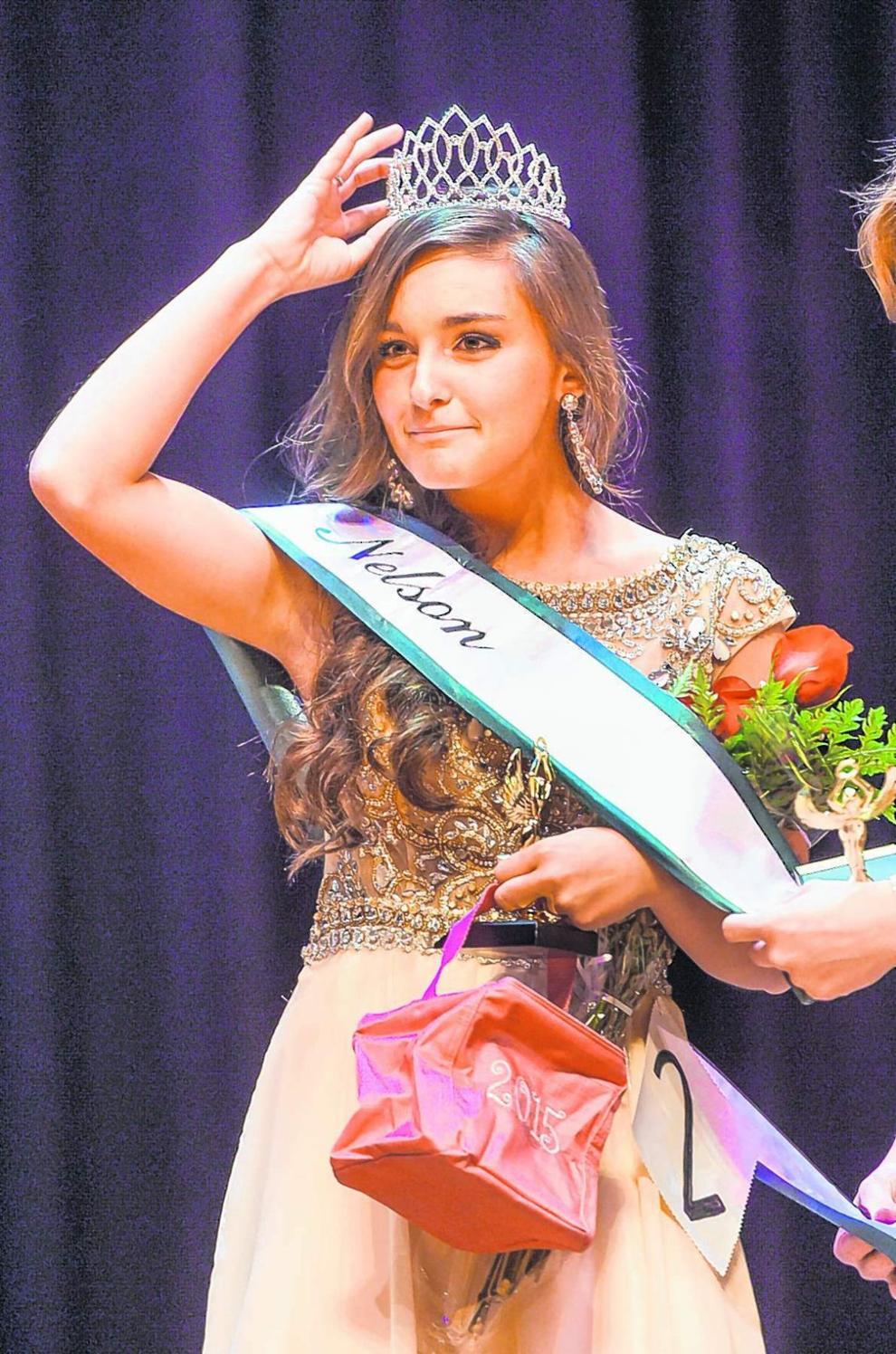 "It was our intention to raise that much, but after we partnered with Jeanie everything really took off," Magan said.
Jeanie Loving, Magan, and Parker worked to get the playground ready by connecting with people to raise money and recruit volunteers to help with construction. They also spent time together at The Well physically putting together different parts of the playground. Their partnership inspired other community members, like Jason Harvey, of Jason Harvey Trucking in Afton, to help see the dream through.
Magan said Harvey spent a whole day with his crew excavating and leveling the area where the main play set is located, as well as donating stones for the area.
"The main play set is in place because he was able to donate his time," Magan said.
Over the course of six months they had to get the area behind the church ready, raise funds for a main playground set, a sandbox, picnic tables, grills and a fire pit. Parker estimated 15 volunteers helped with construction.
By the beginning of October the Whitney Faith Community Playground was ready for residents.
Magan said the playground was made possible because of the people in the community and the connections Jeanie had.
"It has been all volunteer work, except for putting in the sand," Magan said.
On Sept. 29, The Well hosted a volunteer day to complete the playground. Magan and Parker completed the majority of the check list, including putting in the tube slide and a fire pit.
"The workforce didn't come out as expected, but we got the majority of what we needed to done," Magan said.
Parker said the final step is to decide where to lay the 53 engraved bricks for a patio area.
The Well sold regular-size bricks for $100 dollars and large bricks for $200 to raise funds for the playground. Donors can engrave anything on their brick. So far, $5,300 has been raised through brick sales. Bricks are still available for sale through the church and will be added to the patio.
The playground, complete with picnic tables, swing sets, a sandbox, grills, and more, is already attracting families.
Jennifer Durkee, a Nelson County native, has enjoyed bringing her two young sons to the playground.
"It's very nice for the community. I have enjoyed it, my kids have enjoyed it. It's in a great location right on [U.S.] 29," Durkee said.
Parker said it's important for residents to have a central place to come and enjoy quality time.
"It's important to Nelson County because there is nothing else quite like it. It builds a sense of community," Parker said.
Maddie Fleckenstein, a freshman at Nelson County High School, said she is excited to have this in the community.
"I think it's going to have a lot of purpose for kids that want to come and hang out and even for families to get together," Fleckenstein said. Lindsay Moga, a Nelson County resident, said she is happy to have the playground for a number of reasons.
"It's a good addition to the county, especially being in Whitney Faith's memory and keeping her name alive. It's for a great cause and just a good place for people to hang out together," Moga said. "I have been here 33 years, born and raised. It's great to see additions like this in the county."