Sisters Caitlin and Gracie Humphreys presented Amherst County Sheriff E.W. Viar with a box of homemade Butterfinger cookies Friday, a gesture Caitlin said the officers are deserving of because they "work hard to help the community."
The young bakers were among a crowd of dozens gathered outside the Amherst County Sheriff's Office Friday during a vigil for law enforcement officers and public safety officials.
Viar opened the vigil saying he feels fortunate to live in a community where people respect one another when tension with law enforcement in the wake of recent police-related shootings is "at an all-time high."
He told gatherers he is a "strong supporter" of community policing and encouraging his deputies to go into the community to get to know residents' needs and concerns.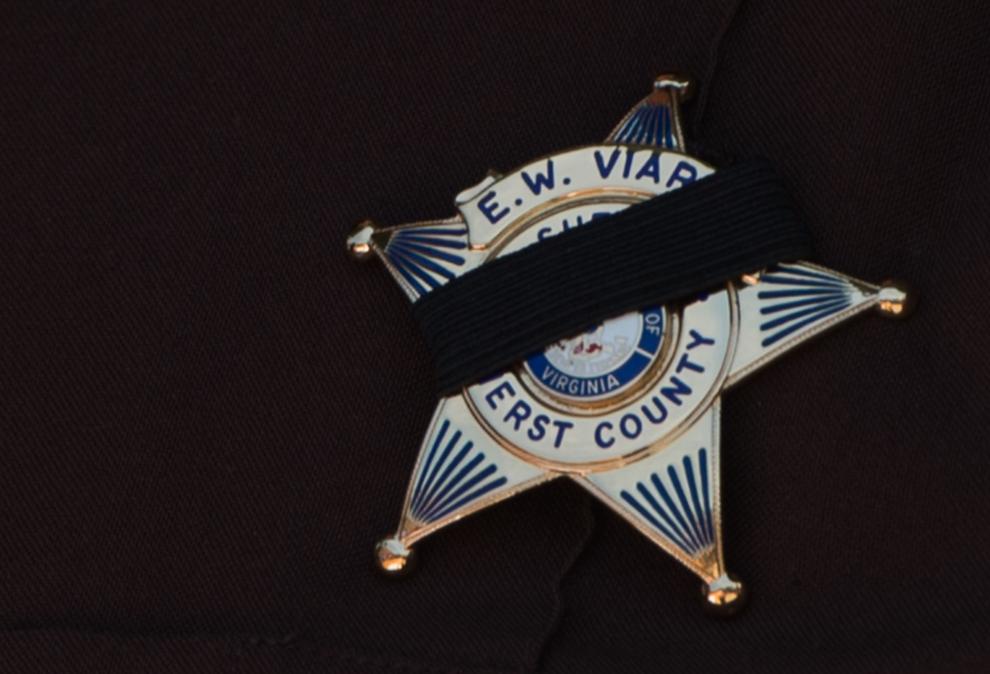 "We serve to protect everyone, no matter what race or nationality," Viar said. "Please keep us all in your prayers as well as our country. We all do the same for all of you. We need your continued support with all the public safety officials and law enforcement to keep our community safe."
Several local pastors and chaplains spoke in the sweltering heat and offered prayer for law enforcement protection. Viar later told the crowd his office chose to hold the vigil outdoors as opposed to indoors so that no one would be turned away if the room reached capacity.
Pastor John Sines Jr. of Rock Pike Baptist Church in Forest said there is an "epidemic" going on in society and that God has been removed from the equation.
"…We can't expect society to obey man's law when we ignore the Creator of all law," Sines said. "So we as a society have got to get back to the place where we recognize that God is a vital part of our community."
Sines encouraged the crowd to pray for the protection of law enforcement officers and that they would continue to set the example needed in communities.
Pastor Charles E. Frye of First Baptist Church in Coolwell acknowledged how difficult and stressful law enforcement officers' duties are and said he can't imagine what they go through each day not knowing what the job will bring.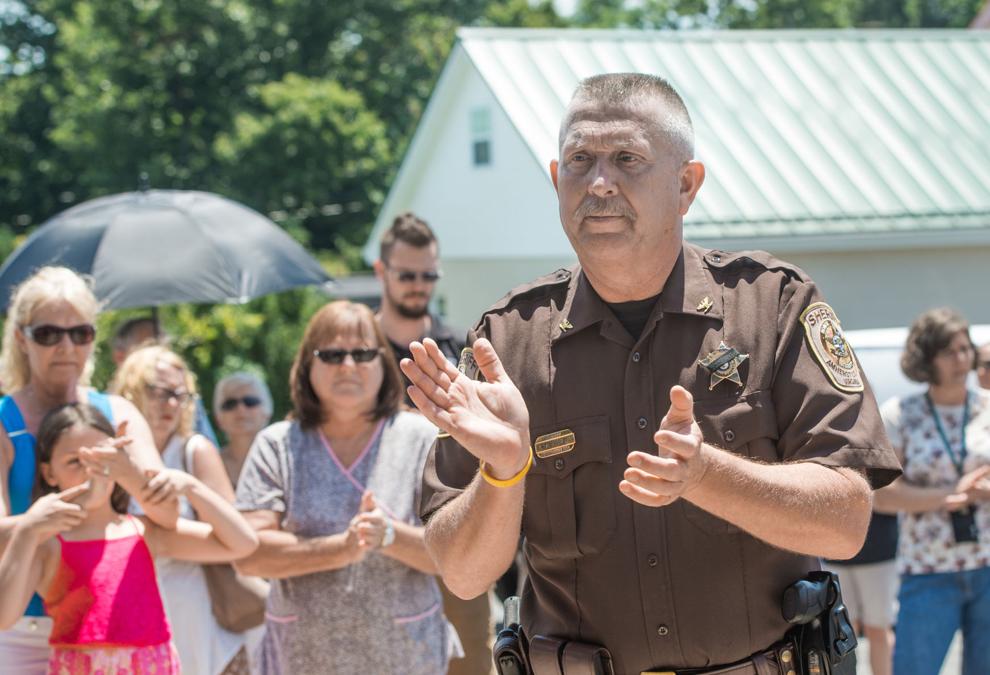 "We come today supporting law enforcement because their jobs are very difficult," Frye said. "…So we're going to continue to pray for them and pray with them."
Pastor Jasper Fletcher of St. Peter's Baptist Church in Clifford said he was in law enforcement for 40 years before becoming a pastor and has seen a lot of changes in that time.
He encouraged gatherers to start the needed change at home and to be mindful of what is said in front of children.
"After 40 years I've seen so many changes in police work and how people look at police officers," Fletcher said. "…We all are one family and we need to start to treat each other as one family."