The origin of Monroe resident Jones Stanley's 57-year pilot's career involved a flight of its own in his ninth-grade classroom.
A pop gun he and classmates were playing with took to the air and struck his teacher in the hip. As punishment, she gave him two choices: go directly to the principal's office or write a book report on a topic of choice.
Stanley chose a book on Navy test pilots, a subject that immediately fascinated him, and he poured himself into the work only to learn to his disappointment he earned a B grade.
"I said, 'I worked hard and that's what I want to be,'" Stanley recalled of wanting to become a pilot while pleading his case. "She put her finger on my chest and said, 'Young man, listen to me. You can be anything you want to be. And you've got a B. Now go sit.'"
Jones, 78, laughed while sitting in his Amherst County home recalling the story during a recent interview. He made good on the dream to become a pilot that started with that incident as a freshman.
One of eight siblings growing up in the mountains of Warrensville, North Carolina, he recalled working in a copper mine 2,200 feet underground during the summer before his senior year. He went to college but had his sights set on the skies and earning his wings as a Navy pilot.
In 1962 he joined the Navy and underwent extensive training that four years later led him to the first of two tours in North Vietnam during the Vietnam War. He flew combat missions aboard the aircraft carriers USS America and USS Kitty Hawk and served in combat from late 1966 to 1968.
"I was 21 years old flying a $27 million airplane," Stanley said of a black-and-white photo of himself in flight gear in his home.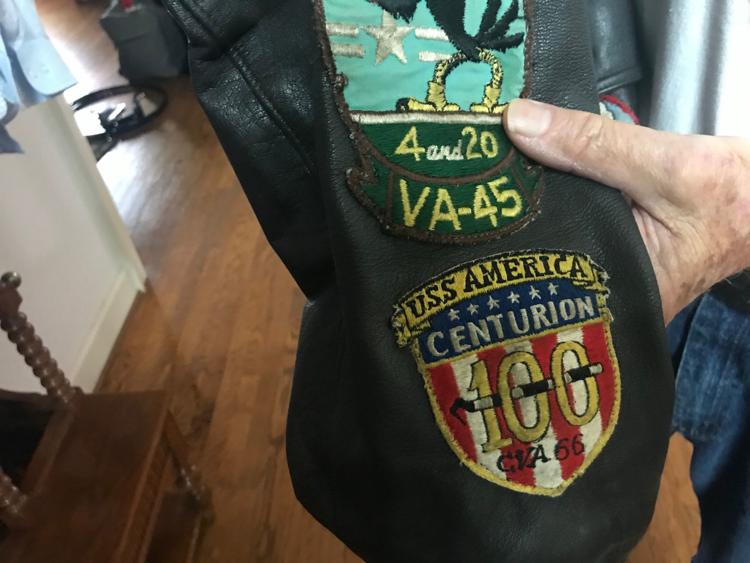 Sitting on his living room couch, the retired pilot who rose to the rank of rear admiral in the Navy watches footage from live combat missions he had spliced and put onto a CD with soft country music playing in the background. The footage shows several flights, including his own, taking off from and landing on the aircraft carriers out to sea.
While watching footage from a flight a half-century ago, he said he was flying eight tons of bombs to drop below. He wanted to serve his country and lost eight comrades in the fighting.
"You never look back," Stanley said of his mindset during those missions. "You never go back to see what damage you did because that's when they start shooting at you. We never looked back to look at the target."
Despite the obvious danger, he loved being in the air and the adrenaline rush.
"We were the best trained pilots in the world," Stanley said. "That ship was home and you know you had to get back to it. You were doing it for your country."
The Navy pilots he served alongside have reunions all over the country every five years or so. "A few more of us disappear every year," Stanley said.
A resident of Amherst County since 1986, drawn by the lure of the scenic mountain views he recalled seeing while undergoing low-level flight training, Stanley spent 33 years and six days in the Navy. That included a nine-year stretch of active duty and 24 years in the Naval Reserve, he said.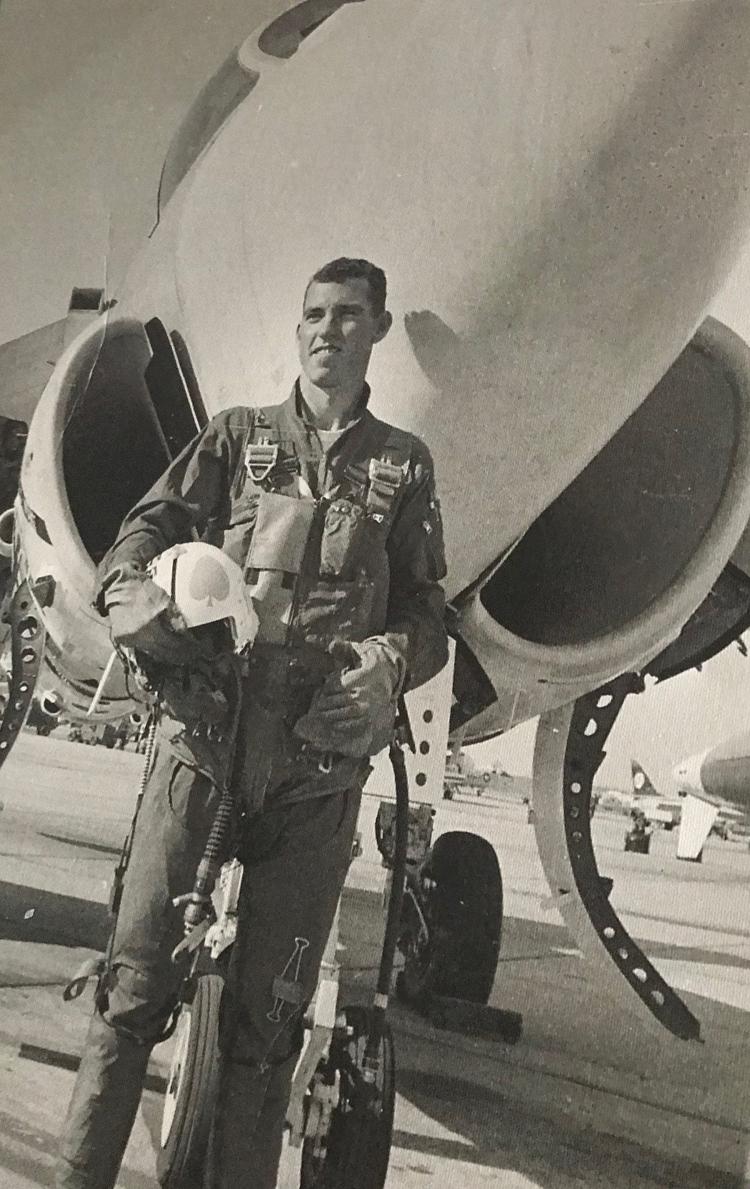 In 1969 he began working for Piedmont Airlines until 2001, when he joined Freedom Aviation in Lynchburg, a subsidiary of Liberty University. In 2014 he joined Banker Aviation, which is affiliated with Banker Steel, a steel fabricator in Lynchburg.
After drawing a paycheck every month as a pilot for 57 years, Stanley recently hung up his wings as a pilot by profession. He said he has flown upside down, taken loops and done everything imaginable in an airplane and has more than 40,000 hours of flight time logged.
"It's the greatest feeling of all," Stanley said of the joy he gets from flying. "I love being up there."
Stanley also played a part in helping bring the U.S. Navy's Blue Angels to Lynchburg in 2011 for an air show that drew about 32,000 people. The elite flying group also returned to the Hill City in 2017. A member of the Lynchburg Regional Airport Commission at the time, he said the event brought much satisfaction in helping organize with many others.
"We put a team together like you wouldn't believe," Stanley said.
He recalls organizers having to lay a strip of plastic 40 feet wide for a mile and needing more than 5,000 used tires to hold it down.
Stanley also served the District 3 seat on the Amherst County School Board from 2006 through the summer of 2014, including holding the chairman role. He said he wanted to help youth and he still serves as a tutor for a ninth-graders in math and science.
He served during a time the Amherst County Board of Supervisors appointed school board members and said he may consider running for the board again, as it is has become an elected body in recent years.
"It's a great school system," Stanley said. "They are under the gun a lot but they are getting there."
Priscilla Liggon, the school board's current longest-serving member, complimented Stanley's years of service.
"I really enjoyed and learned a great deal from the leadership skills of Mr. Stanley," Liggon said. "He was kind, polite and had a caring nature for people and was always concerned with the best for the children of Amherst County."
Brian Ratliff, a former Amherst schools' superintendent, said it was a privilege working with Stanley, who he described as an official who cared deeply about building leadership capacity in the schools' community and growing student learners and leaders.
"His energy, positive outlook and drive are unparalleled," Ratliff said. "He remains a leader who is interested in fostering others' capacity to lead."
Stanley, who plans to take part in a Veterans Day event at Amherst Middle School on Nov. 11, said he feels at peace while flying and thanks God for his safety on so many flights.
"When you get up there you feel like you can touch the hand of God," Stanley said. "It's beautiful."
Reach Justin Faulconer at (434) 385-5551.