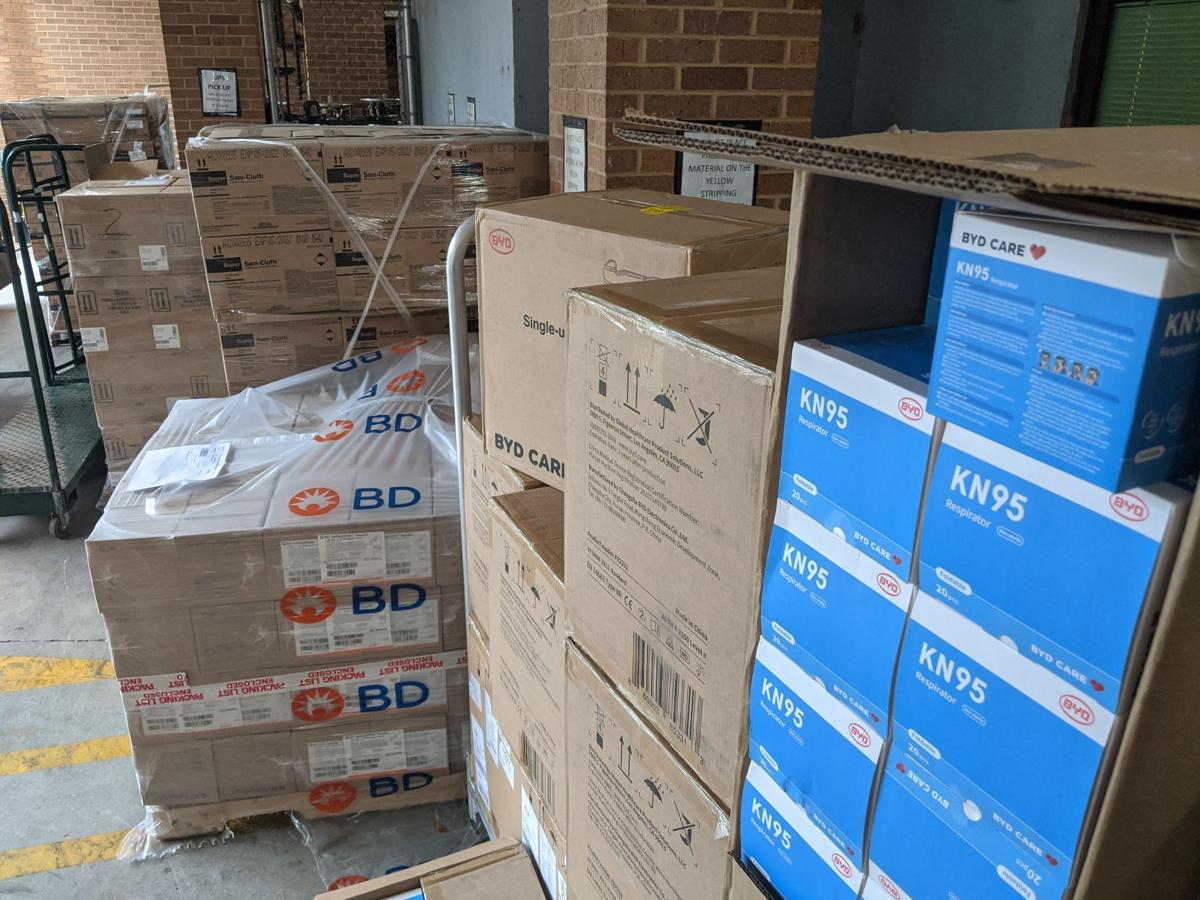 With COVID-19 hospitalizations on the rise, Centra Health has converted another unit at Lynchburg General Hospital to specifically deal with those patients.
The increase in patients comes on the heels of a bump in cases in and around Lynchburg.
As of late this week, the hospital reported 39 COVID-19 patients, 11 of them in ICU settings. Centra's Chief Medical Officer Chris Lewis said the provider's acute care facilities "continue to be strained" following recent spread of the virus.
Previously, Lewis has said there's been a trend of more positive test results yielding more hospitalizations, which in turn end in more deaths of COVID-19 patients. He said the Central Virginia Health District has relayed to Centra the influx of new cases is primarily among people aged 19 to 21.
"The movement of patients between our acute care facilities this week has been considerable and constitutes a 24/7 dedicated effort led by our flow team," he wrote in an email.
To adapt, Centra has converted the pediatric unit at LGH into a second COVID-19 designated unit and shifted its pediatric unit over to Virginia Baptist Hospital.
The pulmonary unit at LGH previously had been dedicated to treating COVID-19 patients with symptoms that didn't necessitate ICU care and is in the process of shifting into a flexible unit that will adapt depending on the volume of patients with the virus. That work is scheduled to be finished in the first week of November.
Another 10 beds that can take "critical care patients" are scheduled to arrive next week, he said.
Positive tests across the district are on a decline since a bump around Oct. 10, according to data from the Virginia Department of Health. The percentage of tests returned positive reached a peak of 11.4% in late August, which dropped to a low point of 5.9% a month later.
Around Oct. 10, 9% of COVID-19 tests were returning positive, and that number is back down to 7.1% as of Friday — still above the statewide average of 5.7%.
VDH reports there are four active outbreaks in nursing homes and similar facilities across Central Virginia:
Since July 29, Fairmont Crossing Health & Rehabilitation Center in Amherst County has reported five infected individuals and no deaths;
Since Sept. 4, Heartland Health Care Center in Lynchburg has reported eight infected individuals and five or fewer deaths;
Since Sept. 24, Liberty Ridge Health & Rehabilitation Center in Lynchburg has reported five or fewer infected individuals and no deaths;
Since Oct. 20, The Williams Home in Lynchburg has reported five or fewer infected individuals and no deaths.
An outbreak, defined as two or more individuals in the same setting who've contracted the virus, isn't considered to be closed by VDH until about a month has passed without any new reported cases.
To date, there have been 46 outbreaks in different settings across the local health district, which have been linked to 407 cases of COVID-19.
Concerned about COVID-19?
Sign up now to get the most recent coronavirus headlines and other important local and national news sent to your email inbox daily.