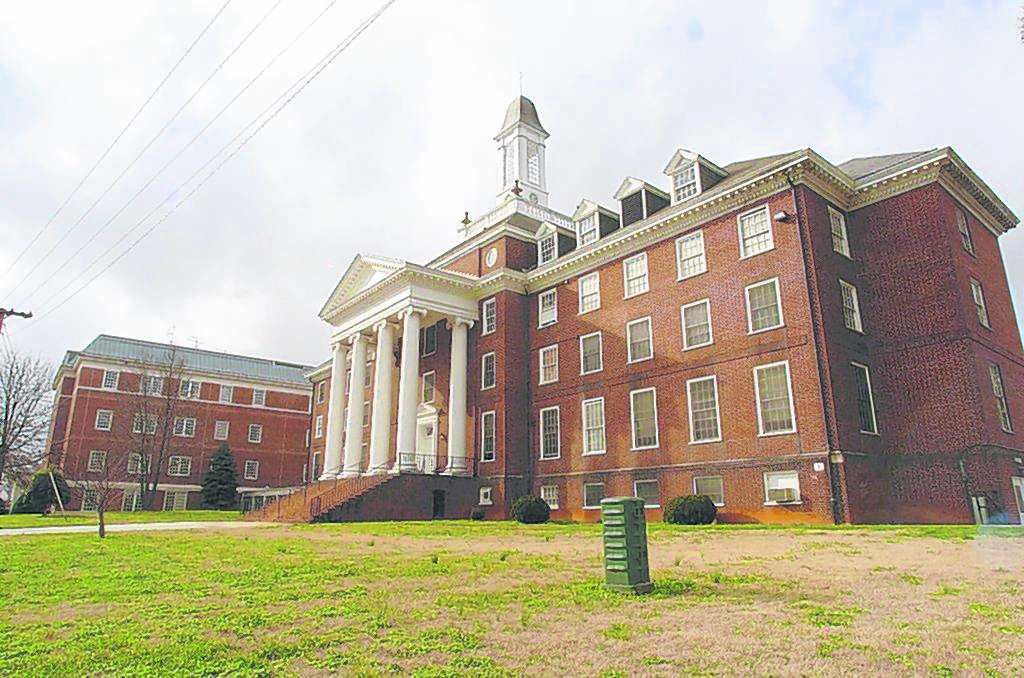 The future of the roughly 350-acre Central Virginia Training Center property was center stage at meeting among Lynchburg-area government and business leaders Friday.
The executive committee of the Central Virginia Planning District Commission discussed a request to contribute toward a Go Virginia grant of roughly $500,000 for a redevelopment plan for the Madison Heights site. CVTC, a state-run facility for people with physical and intellectual disabilities, is set to close at the end of June 2020.
The state grant would match $250,000 from a jurisdiction. The Amherst County Board of Supervisors recently agreed by consensus to contribute $50,000 to the effort to get "skin in the game" for finding a future use for the site of one of the county's longtime premier employers. Amherst County Administrator Dean Rodgers said the Amherst County Economic Development Authority also is prepared to commit $50,000 toward the grant effort.
Gary Christie, of the CVPDC, said the state grant application due in July would be stronger if participating jurisdictions would pledge to financially invest in the planning process. Rodgers said his request is the remaining $150,000 come out of the district's reserves, which Christie said is at about $900,000.
"This is largest, most important plan for the region," Rodgers said of redeveloping CVTC. "… It is a good use of the entire region's reserve."
The district includes the city of Lynchburg and the counties of Bedford, Campbell, Amherst and Appomattox. Campbell County Administrator Frank Rogers said while finding a new use for CVTC is a regional priority, he prefers the district's board of directors to have a policy for using the reserve balance moving forward. He said the reserve fund takes time to replenish and mentioned other recent occasions where it was used.
"We have done a lot," Rogers said of the reserve, adding; "And this is a big bite."
Rogers recommended the district's board consider taking up the $150,000 request at its May 16 meeting and look to give a dollar-for-dollar match to the locality, meaning it would match $125,000 toward the local share of the $250,000 state grant.
Under that scenario, another $25,000 would be needed in addition to what Amherst County's board of supervisors and EDA has indicated they would give.
"It's important for us to have something in place and ready to go," Rodgers said of the plan.
Megan Lucas, CEO of the Lynchburg Regional Business Alliance, said the alliance would still seek to raise the $250,000 if the state grant fails. "It would move swiftly with a GO Virginia grant," she said of the plan.
The property has nearly 100 structures, most of which are vacant. Horizon Behavioral Health, a Lynchburg-based community services board that provides a range of services, is working on an offer with the Virginia Department of Behavioral Health and Developmental Services, which runs CVTC, to lease a handful of newer buildings still in use.
Rodgers said the General Assembly this year adopted a measure that gives a locality an option to step in and exercise a plan on surplus property. According to a Richmond firm's study on CVTC's impact done several years ago, the site generated $87 million annually in economic activity to the Lynchburg region.
"We could really take control over the whole piece of property," Rodgers said, adding the redevelopment plan would be helpful in directing overlay districts and zoning for a future user. "We're trying to restore $87 million worth of economic activity."
While Amherst County is looking for tax revenue to come out of a future use, Rodgers said, the state's interest is selling to the highest bidder, including a nonprofit that may not be subject to paying certain taxes.
Rogers, the Campbell County administrator, said other localities outside of Amherst hopes successful redevelopment triggers more employment opportunities.
"Our thing is jobs," Rogers said. "The rest of us benefit from jobs."
"We're all going to benefit if we do it right," Rodgers said.
Justin Faulconer covers Amherst County for The News & Advance. Reach him at (434) 385-5551.