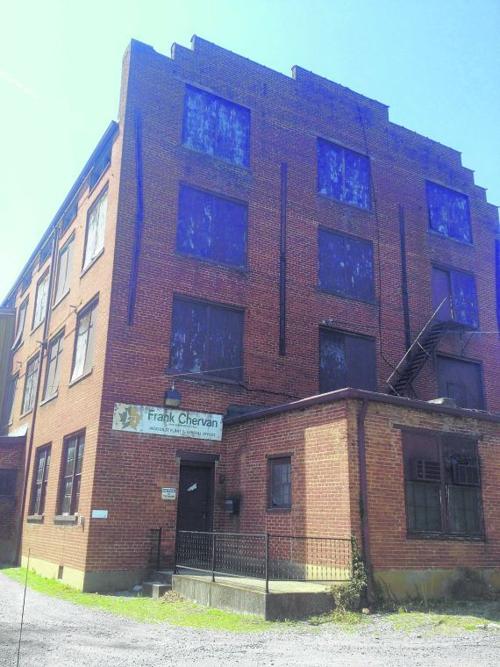 A Petersburg developer has announced plans to convert a vacant building on Jackson Street in Bedford into 32 "market rate" apartments.
The four-story structure at 412 Jackson St. once was a tobacco warehouse and later the Frank Chervan Furniture Company. It will feature granite countertops, stainless steel appliances and hardwood floors when redeveloped.
David McCormack, president of Waukeshaw Development, Inc., said in a news release the character of the historic warehouse would be retained.
"In our assessment of the apartment market in Bedford, we saw there is a real need for high-quality, market-rate housing," he said in the release. "Our apartments are designed for young professionals such as teachers, nurses and business managers who want to live in Bedford but may work elsewhere."
The project is estimated at $3 million and may break ground by late summer.
The board of directors of Bedford Main Street, Inc., has announced a $25,000 grant from Virginia Main Street for public improvements in the vicinity of Jackson Street.
The infrastructure work will improve connectivity to Centertown Bedford and includes the removal and replacement of sidewalk, installing new drop inlets and storm drainage pipe to upgrade the storm-water system and placing new safety fencing along the Northern Southern Railway.
Bedford Main Street, a nonprofit that works closely with city businesses, said the work is essential for pedestrian safety and adequate storm-water runoff in the area. The city of Bedford's department of public works likely will administer the infrastructure project, which has a total budget of slightly less than $50,000 with completion possible this summer, the release said.
Virginia Main Street gave the organization another grant to study reusing the Jackson Street building, which totals $50,000 in the contributions.
McCormack is leading revitalization and rehabilitation efforts in several communities in Virginia.
He recently completed the third phase of the Mayton Transfer Lofts, a $26 million project that converted a warehouse in Old Town Petersburg into more than 100 apartments. He is a co-developer of the Mallonee School in Hopewell, a more than $6 million project to convert the historic building into 50 units.
McCormack recently completed the Blackstone Lofts, a conversion of a historic tobacco building into 25 units in Blackstone.
Sue Montgomery, Bedford Main Street's director, said a group from the city is slated to visit Blackstone on Monday to observe the work.
Montgomery described the Jackson Street project as a "good, solid economic development" fulfilling a two-fold purpose: putting a vacant building that would otherwise deteriorate to use and bringing in "market rate" housing to attract young professionals and retirees.
The project meets a definite need for "market rate" housing in Bedford, she said.
"You want good, clean and pedestrian pathways from the apartments to downtown," she said of the improvement work slated for Jackson Street.
The building is a short walk from the Rubatex facility, formerly the largest employer in Bedford prior to shuttering operations, and close to North Bridge Street where the Bower Center for the Arts, Bedford Central Library and the heart of downtown businesses are.
Assistant City Manager Bart Warner said the area is zoned to allow the apartments to develop "by right," which means no special approve from City Council is necessary. He added the city is excited to see a project that will meet a housing need and attract more people.
Montgomery said the new apartments and infrastructure work should generate patrons into downtown.
"That's going to mean a lot of opportunities for our shops and businesses," she said.