Two incumbents seek reelection to the Campbell County Board of Supervisors this November.
Rustburg District Supervisor Jon Hardie and Brookneal District Supervisor Charlie Watts have filed for reelection and are running unopposed.
According to Campbell County Registrar Kelly Martin, all candidates currently are registered as independents. Election Day will be Tuesday, Nov. 2.
Hardie, 48, and Watts, 46, were both elected for their first terms in November 2017 and said their runs for reelection are driven by the momentum built during the past four years.
Hardie said he wants to continue to "attack problems and issues within the community" and drill down on the board's existing priorities — such as expanding broadband and public water and sewer access, opposing landfill expansion and developing future waste management plans, creating an environment for economic expansion, and supporting law enforcement, public safety and education.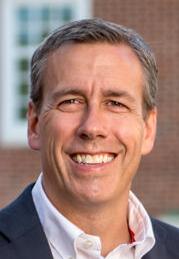 Watts said something similar — that with the board in the middle of so many major projects, he wanted to see them through.
Stressing broadband expansion, Watts referenced the formation of the Campbell County Broadband Authority, which formed in fall 2018, and gave supervisors a platform from which to target broadband expansion and infrastructure.
With new towers offering more connectivity around the county, Watts said the next step is concentrating on expanding fiber access to the home. Currently, the county has several broadband projects in the works and is partnering with Salem-based internet provider B2X Online, Shentel and RiverStreet Networks on a number of efforts.
Hardie agreed a "backbone to a fiber infrastructure" was crucial and will be a continued focus of future broadband authority meetings.
Hardie has lived in the area since 1995, when he began teaching in Campbell County Public Schools, and has worked as a teacher, coach, assistant principal and principal in his time with the school system. For the past 12 years, he has served as the principal of the Campbell County Technical Center.
Watts was born and raised in Campbell County and is the owner of Watts Auction Realty Appraisal and Augusta Clark Construction.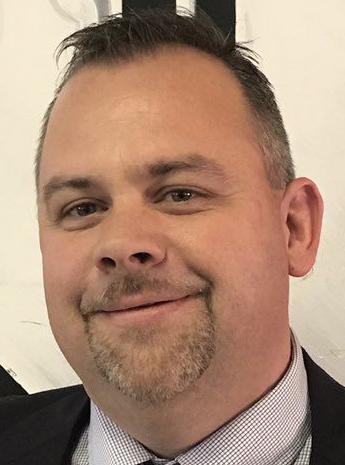 "Good folks, good people," said Watts of the county.
With a strong community of local businesses, he said he wants to help provide infrastructure to allow economic development to continue to grow, things such as sewer and water, broadband, and roads. If you build those, he said, the people and businesses will come.
"I want to see us continue to grow and work toward something brighter, something bigger," Watts said.
During the past four years, Hardie said, the board has accomplished a great deal, and he has played a part in that, and taken the lead on several projects, as well.
From moving meeting times from 5 p.m. to 6 p.m. — to make them more accessible to working people — to pushing for a new Rustburg Middle School, increasing opportunities to recycle, and moving to a twice-yearly billing structure that will begin in 2022, he said some of the simplest efforts are the most important.
He talked about helping an elderly couple get a mailbox installed at their home, something that had been a major hurdle since they were living in an expansion of an existing house.
"If I can help somebody with a problem that they have and improve their lifestyle, something that may have been worrying them to death ... I love to do that," Hardie said. "That means as much to me as anything."
In Hardie's role as principal, he constantly is meeting new people, which was a sentiment Watts, who works in real estate, echoed. Watts said he meets new people every day and has the chance to hear their problems and help make a change. His position on the board of supervisors is an extension of that.
"I can help someone have a positive experience in the county," Watts said. "You want to fix it and make it right, and I think that's something I enjoy."
Another priority named by both incumbents is the continued effort to maintain low taxes and drive down the rates when possible. The 2022 fiscal year budget marked the third year in a row of personal property tax reductions.
Hardie remembers starting in the school system in 1995, and all of the people that "adopted him," families and coworkers that took him under their wing and showed him what it meant to be a part of this community. Now, he feels it is his duty, again, to step up and represent his district.
"They supported me while I was young and now it's my turn," he said.