After announcing itself as one of Lynchburg's newest theater groups a year ago, Commerce Street Theater is preparing to welcome audiences to its first full performance: an energetic musical, "Side By Side By Sondheim."
In what director and actor Libby Gatzke calls "a musical review of [Stephen] Sondheim's library," audiences will have the chance to experience a diverse array of Sondheim's music at the space on Commerce Street in downtown Lynchburg formerly occupied by Renaissance Theatre Company.
Commerce Street Theater formed after a leadership split with the Renaissance Theatre Company last year, with the two groups ultimately seeing different ways forward through the COVID-19 pandemic that shut down theaters for a time, but with both groups maintaining the common goal of bringing quality theater to the community. The Commerce Street Theater group desired to remain in the intimate black-box theater it, and many community theater-goers, have come to know over the past 25 years.
The endeavor was a risk and a challenge for the team, but Commerce Street Theater adopted the mythical phoenix as its symbol, both literally in the organization's logo, and figuratively: a firebird rising from the ashes and beginning anew.
"Starting a new theater is difficult under the best of circumstances. Doing it in the middle of a pandemic, I had a lot of peers in the industry kind of go, 'What are you doing?'" said John Holt, a director, actor, and board member of Commerce Street Theater. "But I also had a lot who thought it was extremely cool that we just decided to throw caution to the wind and say, 'We're going to make this happen.'"
The first orders of business for Commerce Street Theater, after settling on a name that harkened its location, were establishing leadership and obtaining official nonprofit status.
During the year and a half Commerce Street Theater was working to get off the ground and wait out the thick of the COVID-19 pandemic, a facelift was given to the Commerce Street location. Fresh paint — all donated — new lighting, and a raised stage constructed by co-founder Tom Nowell with a few others were part of the makeover. Some furniture was donated for the lobby space. Going forward, the lobby will feature art exhibits, starting with work from a Boonsboro-based gallery, Holt said. The group plans to host other social events, improvisation nights and feature musical talent in addition to full theatrical productions.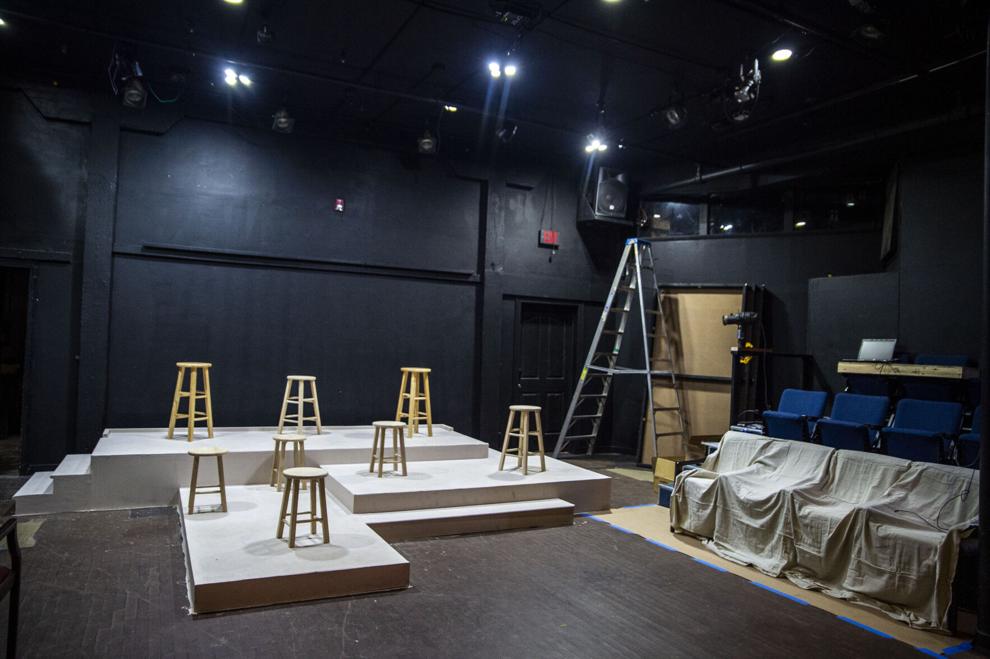 Now an official nonprofit organization, the theater company relies on donations to support its work. As it develops a track record, Holt said, the organization will seek grants and sponsorships for additional support.
The organization's leadership consists of individuals with diverse skills, regardless of whether they had theater experience, Holt said. With theater practitioners and enthusiasts, public relations specialists, finance-oriented individuals, and others, variety was key.
In some ways, Bill Bodine, board chair and an actor with the company whose involvement spans 20 years, said delays caused by the pandemic were blessings in disguise.
"When we looked at it a year ago, there was just so much that had to be done. It was like looking up the side of a mountain, and you were almost at a point where there was so much to do that we weren't sure where to start," he said. "In a way, it was a mixed blessing. We couldn't really perform right away, so it bought us some time to get organized."
Producing some online entertainment, like many other arts and entertainment groups and venues opted for during the pandemic, was a goal expressed by Commerce Street Theater shortly after the group established itself last August. The organization used its Facebook page to share videos of musicians performing alone from the black-box theater space, said co-founder Pamela Nowell. An online Black History Month project also was shared through videos, and featured artists reading historic works of poetry or sharing music that celebrated Black history.
Holt said Commerce Street Theater considered streaming productions of full-length shows online but chose to take a different direction with shorter videos featuring music and pieces from the Black History Month project after studying viewership data from other theater companies, many of comparable size. The organization's analysis found there was greater audience engagement with more bite-sized videos.
"There are tons of little theaters this size all over the county, and of course everyone was searching for things to do, ways to be creative and so on, but what we were seeing is that the viewership, unfortunately online, people got saturated with that. The average time watching any type of online programing from a theater was less than four minutes," Holt said.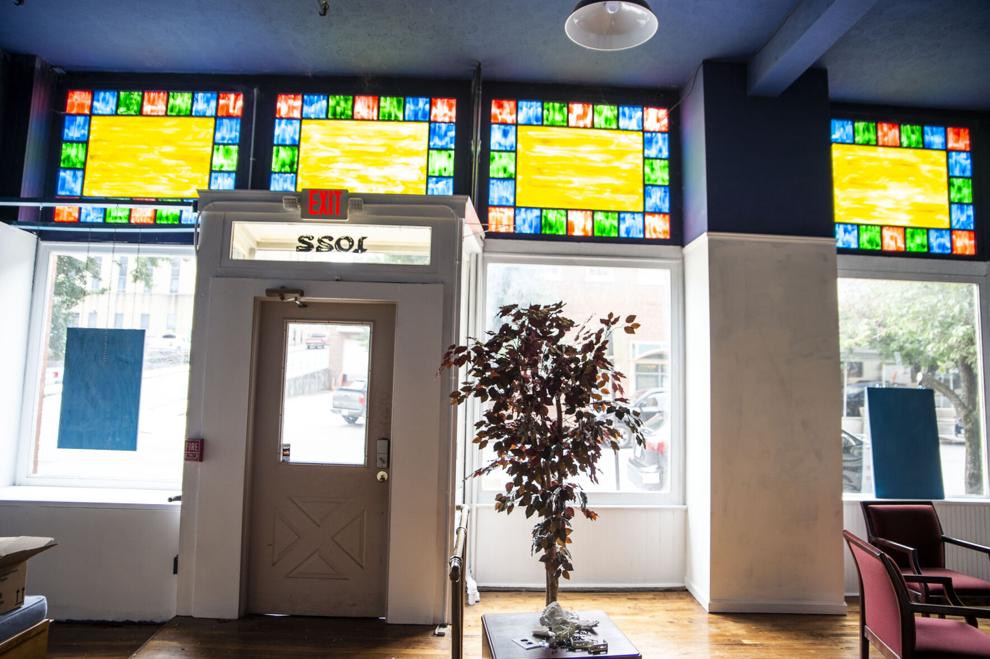 "Side By Side By Sondheim" originally was scheduled to go on in May 2020, Holt said. The show was cast, and rehearsals had begun — but the pandemic brought operations to a grinding halt.
"It was heartbreaking when I came into rehearsal one day, and I was like, 'I don't think we can keep going,'" Holt said in reflection.
Despite the delay, the musical is gearing up at last, with all but one of the original cast.
"Side By Side By Sondheim" represents Gatzke's directing debut after more than four decades of performing in local theater productions. Her first performance at the Commerce Street Theater location was in 2005, and she fell in love with the black-box performance space.
Gatzke, who studied music with a focus on voice in college before switching to nursing, found directing the next logical step of her career — and a fitting one, given her history and experience with vocals. At first, Gatzke was unsure if she wanted to take on the role of director.
"When I was approached to direct 'Side By Side,' I really hesitated, because I was planning on auditioning," she said. "It was probably a week or two before I gave them an answer, because once I got to thinking about it, I was like, 'You know, I've been wanting to direct, and this is a golden opportunity.'"
Performing Sondheim represents both an achievement and a challenge for singers, Gatzke said. Famous for composing music full of dissonance — sounding wrong, yet right all at once with its clashing harmonies — the genre is somewhat a class by itself, one with which many singers have a love-hate relationship.
"His music, so oftentimes… they're not nice, delicate, pretty, fluffy melodies. They're very intricate and very detailed, and there's a lot of dissonance, and lots of really beautiful and strange, sometimes, harmonies," Gatzke said. "It's just incredible how he intersects all of his music in his shows. I would love to get inside of his mind and just kind of hang out there for 10 minutes. That would be amazing."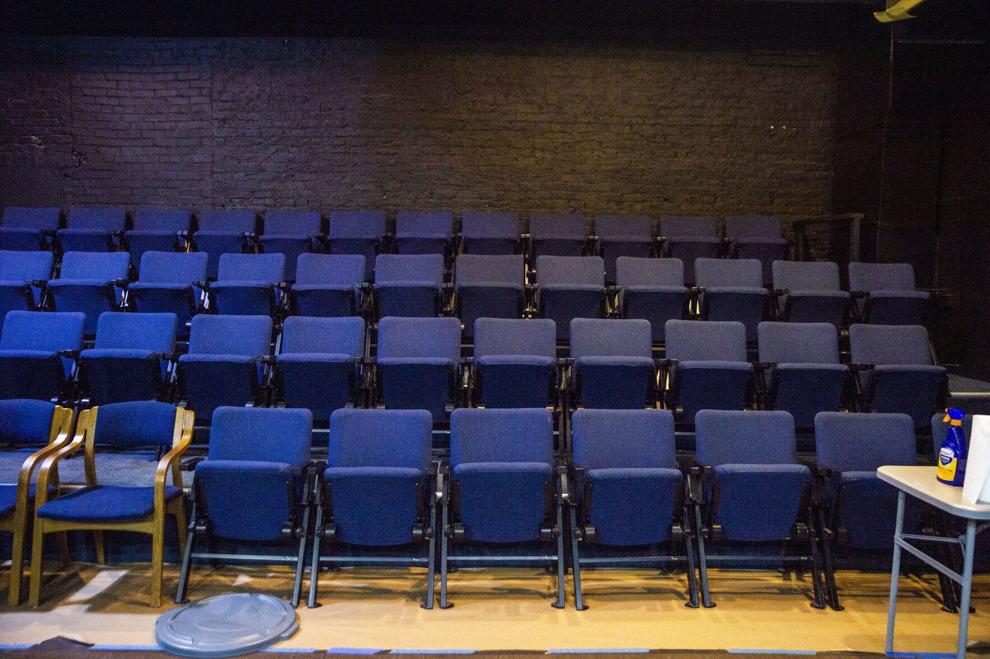 The upcoming performance is almost entirely singing for the two-hour run, featuring some 35 songs performed by eight singers and two narrators. The pieces throughout are diverse, featuring trios, solos, and ensemble songs drawing from multiple Sondheim musicals.
The musical was chosen in part for its levity and energy, Holt said. After a long year and a half of weathering a pandemic, taking an emotional, mental and physical toll on many, Commerce Street Theater felt a production like this one was needed. The cast also was smaller, featuring just 10 people, so the size was more ideal to work with during a pandemic as well.
Directing has been a rewarding learning experience for Gatzke.
"This has been a whole different ballgame. I'm having a blast, but there's just a different technique," she said. "When you're in a show, you're responsible for your character. As the director, you're responsible for the whole script. That's the new thing, but I'm loving it."
Attendees will be asked to wear masks to the performance regardless of vaccination status, primarily given the delta variant of the coronavirus.
"We have a full stable of talent that's just chomping at the bit to start working here again," Holt said.