The Lynchburg Humane Society is full of cats and dogs. And while all 572 of them still are getting the same loving treatment as usual, it's a little more lonely without the public parading through.
"We're not used to not encouraging the public to come in," Julie Barger, Lynchburg Humane Society director of development, said. "It feels odd to not be able to invite people in. That's what we're all about."
She said the nonprofit has had to get creative with how it pays monthly bills, especially while having to cancel big fundraising events like its annual Best Friend Ball.
The center isn't alone. Several area nonprofits report losses in donations as events and fundraisers were canceled due to the coronavirus pandemic.
Now they're working to close that financial gap.
Barger said the fundraising ball, which was scheduled for April, typically brings in about $110,000. Thanks to donations from sponsors, the nonprofit still was able to raise $45,000. It also decided to hold a match challenge from the beginning of April until the end of June and raised $143,000 — which is still only 10% of its operating budget. In one month alone, the center spends $6,000 on utilities, $10,000 on medical supplies, $1,500 in pet food, and $2,500 on cleaning supplies.
The humane society also usually holds a children's summer camp each year for five weeks, which it had to cancel, along with monthly parent's night out and other events that bring in people and money. Now the center is open by appointment via the Waitwhile app.
"We're just trying to be as creative as we can and cut costs as much as we can and be honest with everyone about our needs," Barger said. "We are lucky because our community is so responsive and cares so much about our pets. We just ask that people keep us in mind when they shop for their own pets that they put a little extra in for our pets to help us get through this."
Ash Gorman, executive director of Big Brothers Big Sisters of Central Virginia, said the nonprofit usually brings in about $35,000 with its annual "Bowl for Kids' Sake" event in April that was canceled.
In early April, the board of directors met to review the organization's budget and look at what was no longer going to be realistic.
"We saw we were going to finish the year down about $90,000," he said. The organization's annual budget averages $350,000 to $400,000.
"Like any good nonprofit, we have money in reserves," he said. "The golden rule is: If you have three to four months' reserves, you're doing good, and we did."
Thanks to the Paycheck Protection Program — a federal program offering low-interest loans — BBBS received $48,000, which is helping them to continue operating, but, according to Gorman, the nonprofit still faces a significant deficit.
It brought in about $12,000 from high-level, loyal donors who stepped up this summer to give, Gorman said, and BBBS plans to hold two new fundraisers this fall that will be virtual or socially distanced.
Joy Cover, president of Freedom 4/24 — an organization that brings freedom and justice to victims and survivors of human trafficking and sexual exploitation — said there were three 5K races scheduled expected to generate approximately $98,000 — all of which were converted to virtual events but did not allow for the same kind of impact or level of fundraising.
The events brought in fewer participants but still raised around $56,000.
The Freedom Gala, an annual black-tie event held to educate the community is the organization's largest fundraiser. It brought in about $115,000 last year. At this time last year, Freedom 4/24 had already brought in $50,000 in sponsorships.
Due to the virus, the event will be held in October, but the number of attendees will be capped depending on state guidelines at the time of the event. So far, it has $21,000 in sponsorships.
For its Awareness & Education Initiative, a human-trafficking prevention program for youth in the area, there were 300 students scheduled to participate before the virus caused its cancellation.
"All of those implementations were canceled when we went into quarantine, thus prohibiting us from providing potentially lifesaving information to the youth of our community," Cover said. "During the pandemic, youth have been placed at even higher levels of risk for online exploitation and trafficking because they are not in school, online more frequently, and potentially unsupervised."
Ashley Reynolds Marshall, chief executive officer of YWCA of Central Virginia, said its annual Purse and Passion event originally scheduled for October has been postponed to April 2021.
The event is meant to support the YWCA's Domestic Violence Prevention Program, Sexual Assault Response Program, and Town Center Women's Residential Housing Program. On average it raises about $10,000.
The YWCA operates on about $1.5 million a year and its funding comes from a mix of sources, including grants, foundations, local government, and proceeds from its Church Street Bridal Shop.
"For our association, the hardest work we have had to do is to be nimble in figuring out how to safely serve our clients who are in crisis and work with unplanned expenses," Marshall said. "This has meant working with our grant funders to see if funding could be shifted to new expenses, and weathering having to temporarily close Church Street Bridal Shop while also moving to engage brides with e-commerce and now through appointment-only service."
She said the YWCA has remained dedicated during the uncertainty to make sure it continues to provide services to its clients and community no matter how many changes are made.
"Our association has never stopped serving domestic violence victims, sexual assault victims, or women in need of low-income housing opportunities since the beginning of the pandemic," she said.
Shelley Blades, executive director at Lynchburg Grows, said the farm's operational budget is usually about $300,000 but this year, like most other nonprofits, it has had to cancel its big money-making fundraisers which make up about 15% of the budget.
This week, it announced it had canceled its Greenhouse Dinner, which typically brings in about $30,000. It also canceled its Salad Days event in May that brings in $10,000.
At the end of August, the farm is launching "The Veggie Society," a subscription-based program that would bring in recurring donations in exchange for incentives.
"We kind of feel it now just in the way we want to expand. We wanted to add new things to the farm, things that aren't capital and would require more operating money," she said. "We're trying to get creative in how can we engage donors. How do you keep donors engaged in a time like this when people are worried about their own families, their own health, and their own finances?"
Not only has the nonprofit lost money, it's lost working hands as well in the form of volunteers, Blades said.
"We rely heavily on them but we can't allow as many of them on the farm at once and they can't come inside because it's such a small space," she said.
The farm employs 13 staff members, 8 of which are individuals with disabilities, who can't work right now due to being at high-risk for the virus, Blades said.
"We miss them and they're incredibly helpful," she said. "So those of us who are working have to work extra hard and extra-long hours."
Lynchburg Humane Society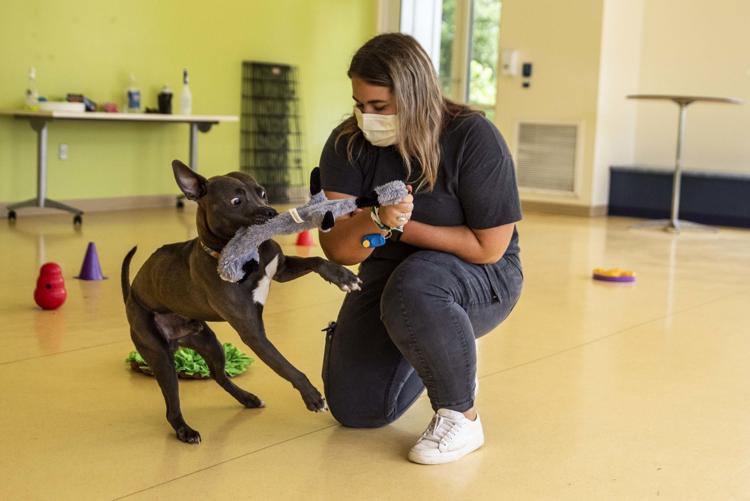 Lynchburg Humane Society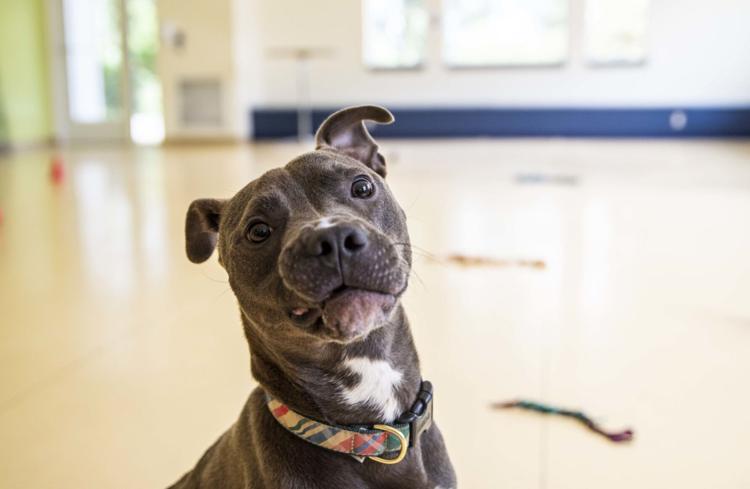 Lynchburg Humane Society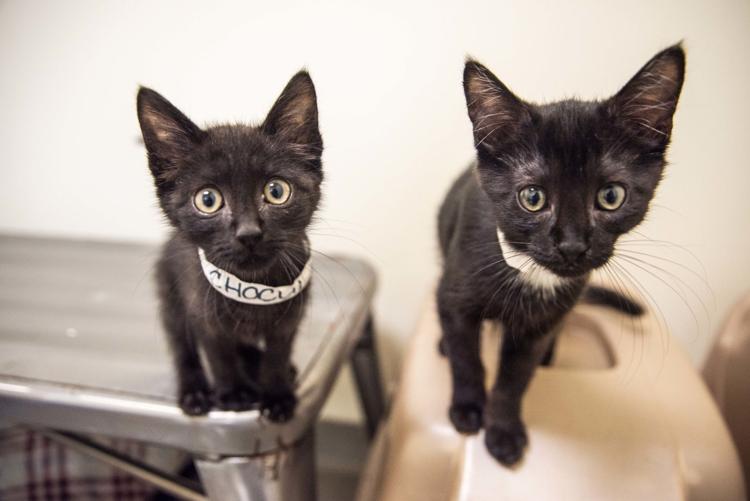 Lynchburg Humane Society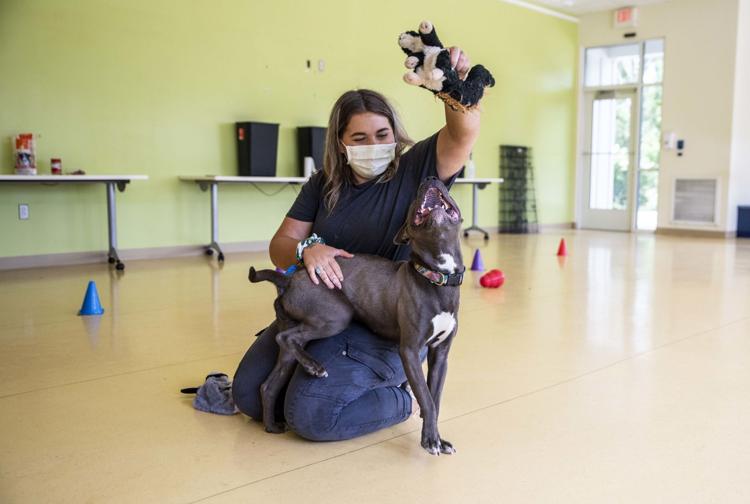 Lynchburg Humane Society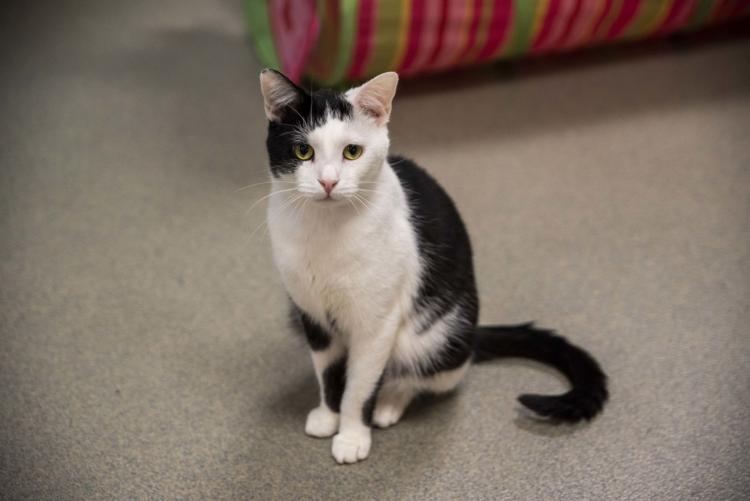 Lynchburg Humane Society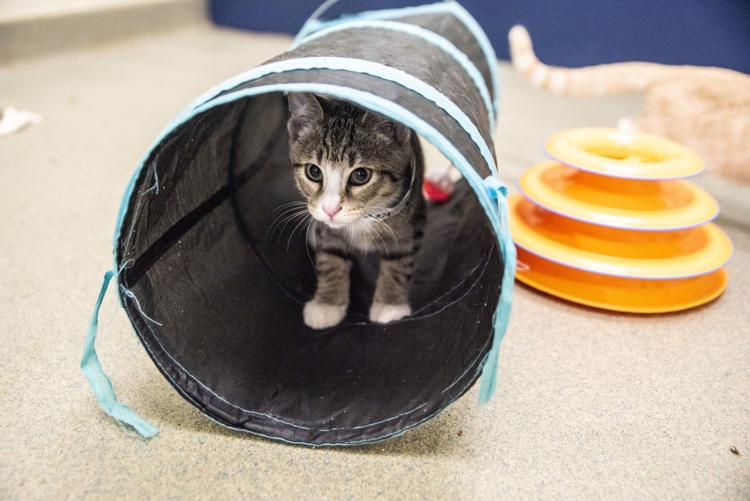 Lynchburg Humane Society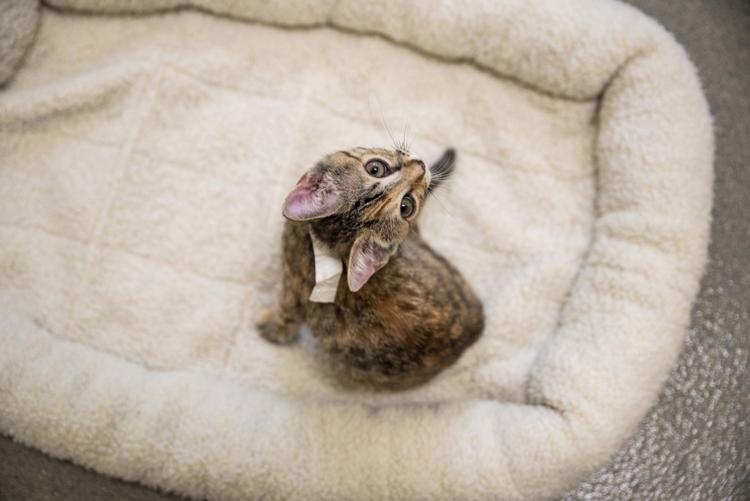 Lynchburg Humane Society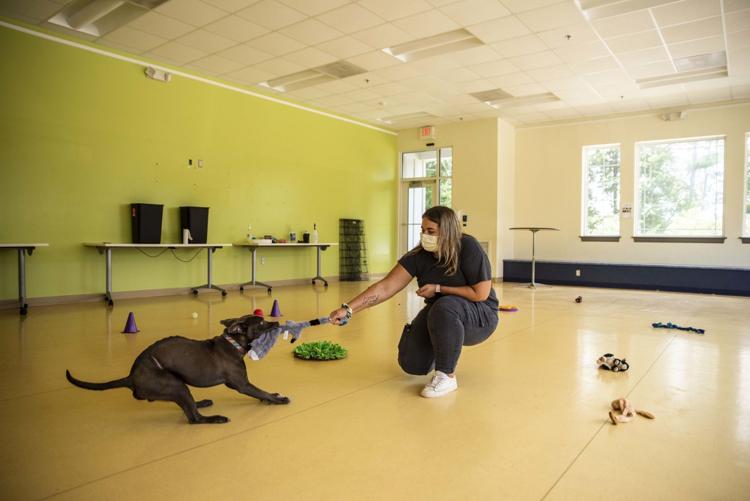 Lynchburg Humane Society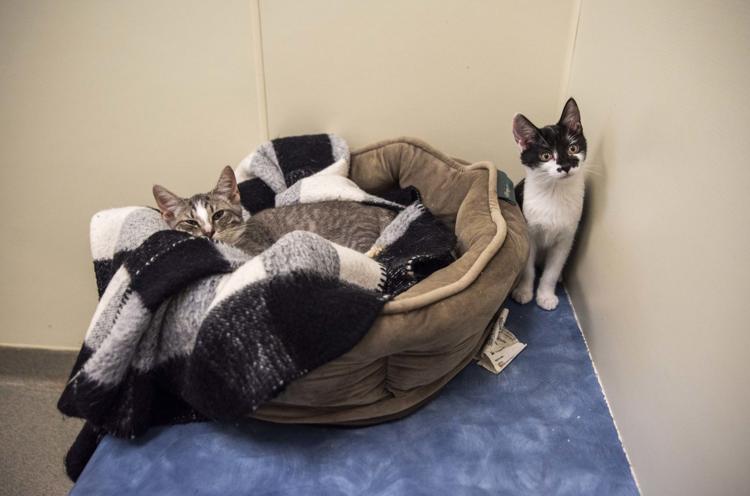 Lynchburg Humane Society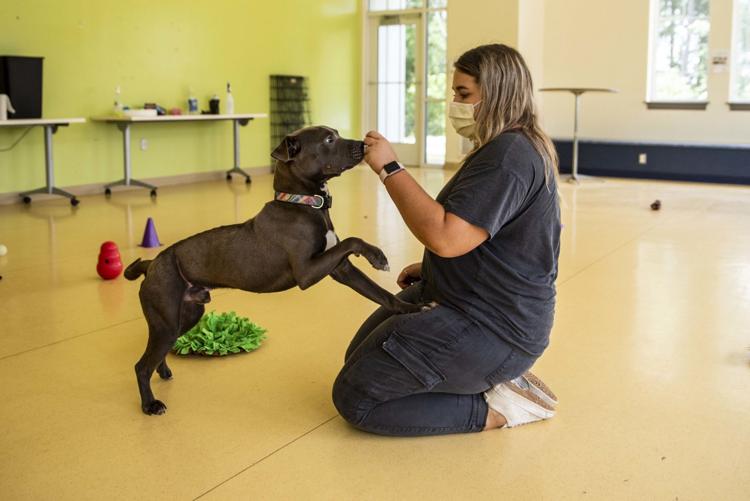 Lynchburg Humane Society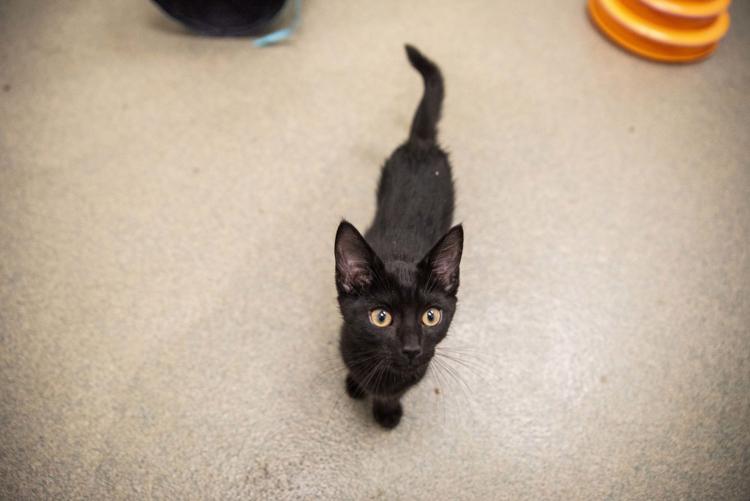 Lynchburg Humane Society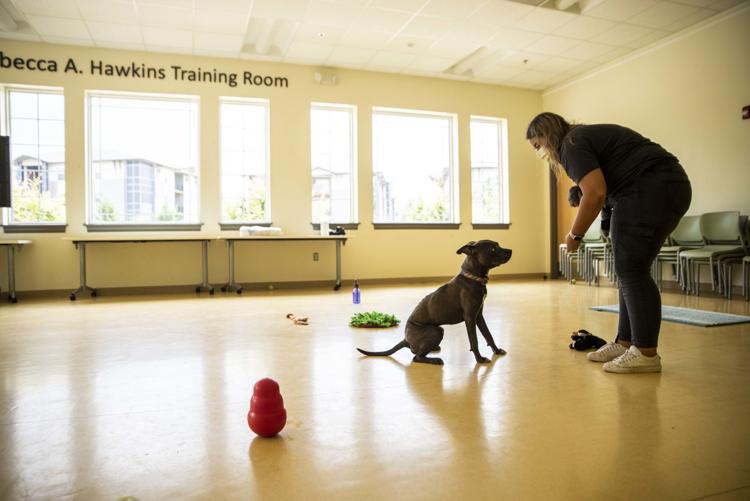 Lynchburg Humane Society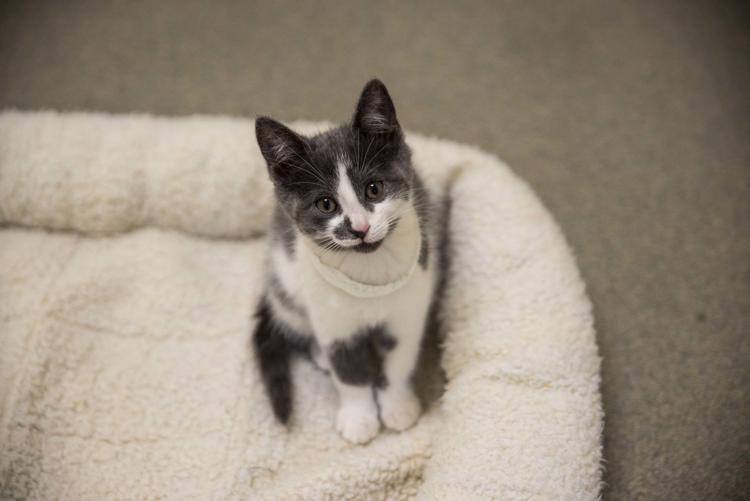 Lynchburg Humane Society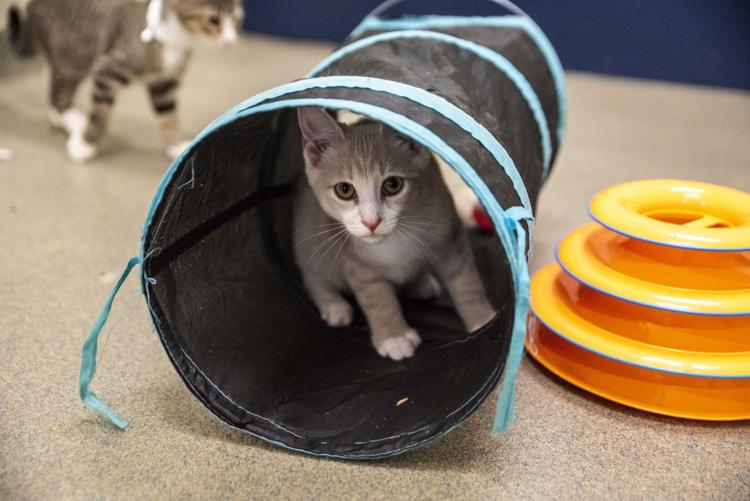 Lynchburg Humane Society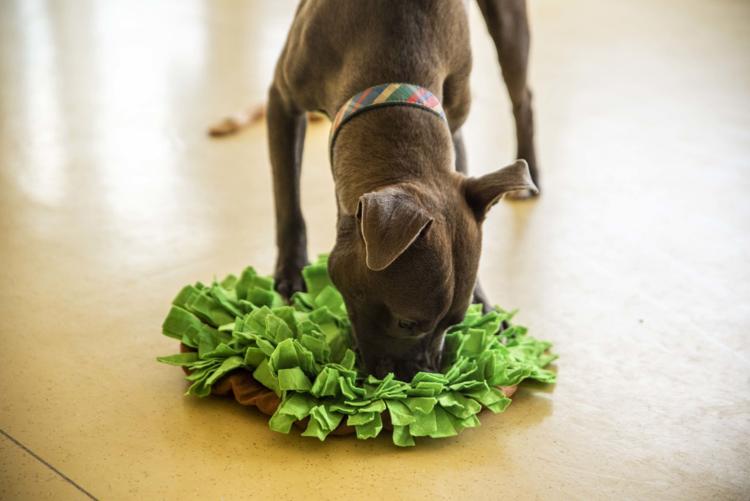 Lynchburg Humane Society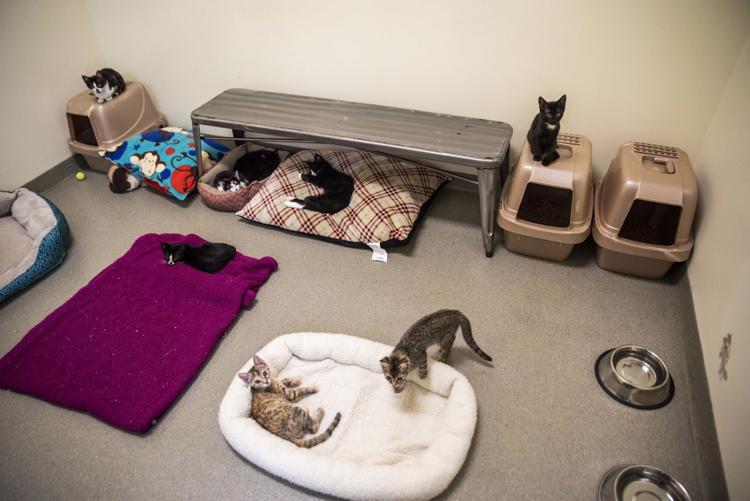 Lynchburg Humane Society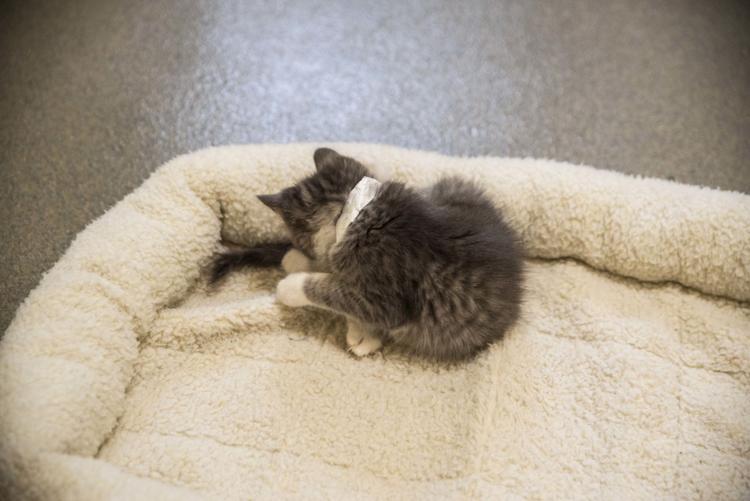 -- Hide gallery titles -- Newsadvance
Concerned about COVID-19?
Sign up now to get the most recent coronavirus headlines and other important local and national news sent to your email inbox daily.