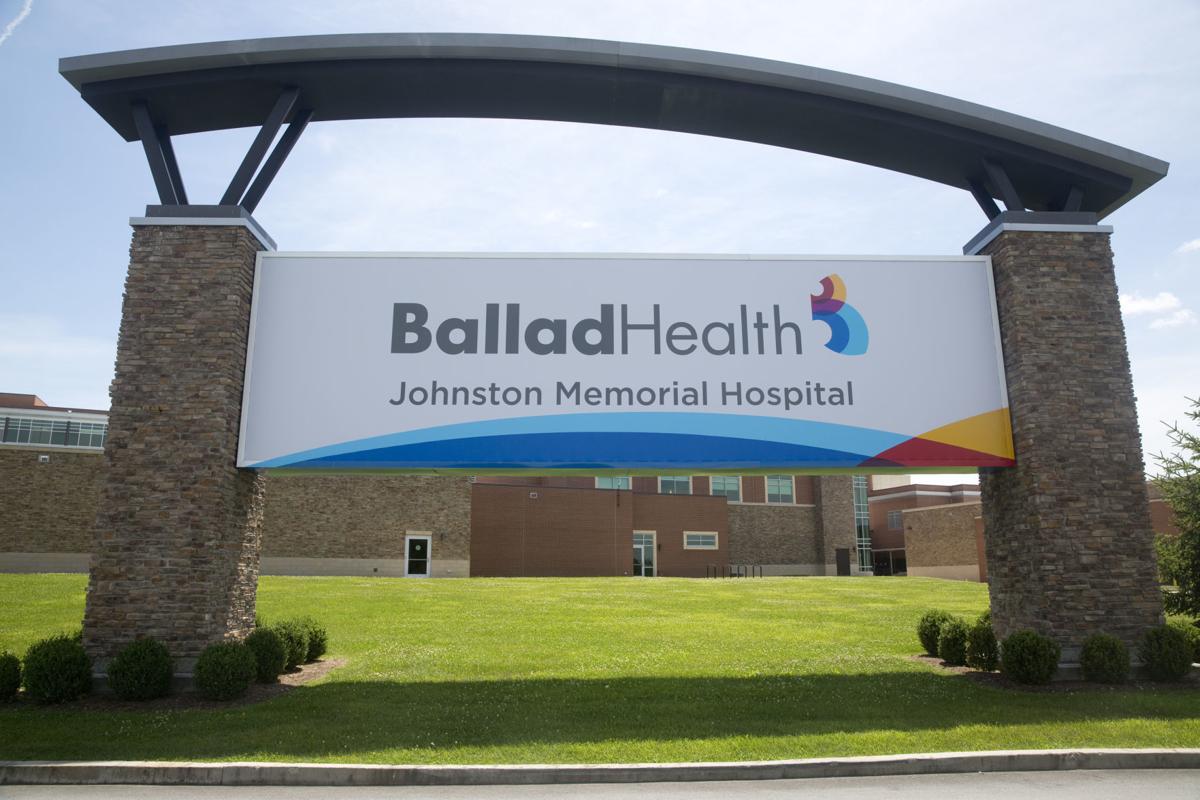 BRISTOL — A wave of COVID-19 cases across far Southwest Virginia and the Tri-Cities region has Ballad Health officials forecasting that more and more people will require hospitalization in the upcoming weeks.
Health system officials used words like "alarming" and "concerning" Wednesday when talking about the increasing numbers of cases, patients and testing positivity across the region, after rates remained steady through the end of August and all of September.
"When you look at our data, we are in the second wave and it looks like it is going to be higher than the first wave," Ballad Chief Operating Officer Eric Deaton said during the system's weekly media briefing.
Ballad has averaged about 100 inpatients with COVID-19 during the past week — a 33% increase over four weeks ago. There were 1,659 newly diagnosed cases last week across its 21-county service area, which is the second highest week since the pandemic began in March, Deaton said. There were 1,807 new cases during the week ending Aug. 1.
"It's very concerning we're seeing a very drastic increase. This does include some of the patients we had at the prison in Mountain City, but even if you take out those 200 cases, we're still around 1,400, which is very close to our second highest number we've had," Deaton said. "It's a very alarming trend just in the past week."
Historically, when the number of new cases rises, the number of hospitalizations typically follows in the weeks afterward, he said.
"We did some forecasting this morning. We expect to see 90 to 120 more admissions over the next two weeks as a result of the number of cases. That's very concerning to us," Deaton said. "The stays for these patients are increasing. Early on in the pandemic, the average stay was seven days and now cases are staying an average of eight and a half days. That's additional stress on our health-care system in the number of beds we have available. We expect to see hospitalizations trending up and deaths will follow that."
Ballad also expects to exceed its previous single-day high mark of 125 COVID patients in its hospitals, Deaton said.
"We think that, based on the numbers we're seeing right now, our surge plan will push us up to 125, 130, 135," Deaton said. "Our surge plan took us to 200 patients per day. We think we can do that. We would maybe have to start looking at elective cases at that point — like we would have to stop doing elective procedures and surgeries like we had to earlier in the pandemic. We would have to look at what we would not do to create bed capacity and staff capacity to care for those additional patients."
Ballad presently has about 120 beds dedicated to COVID care, primarily at its largest tertiary hospitals, so increasing that capacity would likely mean again pulling some staff from other hospitals.
There have been 351 deaths across the region since the pandemic began, including 28 in the past seven days. About 82% of Ballad's in-house deaths due to COVID have occurred since August. While the average age of people dying due to COVID remains at 76, a 26-year-old recently became one of the region's youngest victims, Deaton said.
Average testing positivity remains above 11% across the region, after declining into the 6% range about a month ago.
"Our target was 5%, that would be 50 new cases over a 14-day period per 100,000 population; we are actually four times higher than that now. We're at 221 cases per 100,000 over a 14-day period," Deaton said.
Jamie Swift, Ballad's chief infection prevention officer, said the number of tests hasn't decreased.
"The tests are staying level. Looking at positivity, I would be concerned if our testing had really dropped off," she said.
"If we had seen a really high positivity rate and tests were low, that's not as concerning. The fact that we're maintaining or increasing the level of testing and we're having so much positivity means a lot of people in the community are spreading it and may not know it," Swift said. "We're really encouraging people to get tested right now. … When you have a positivity rate that high you actually need to increase testing."
Get local news delivered to your inbox!
Subscribe to our Daily Headlines newsletter.