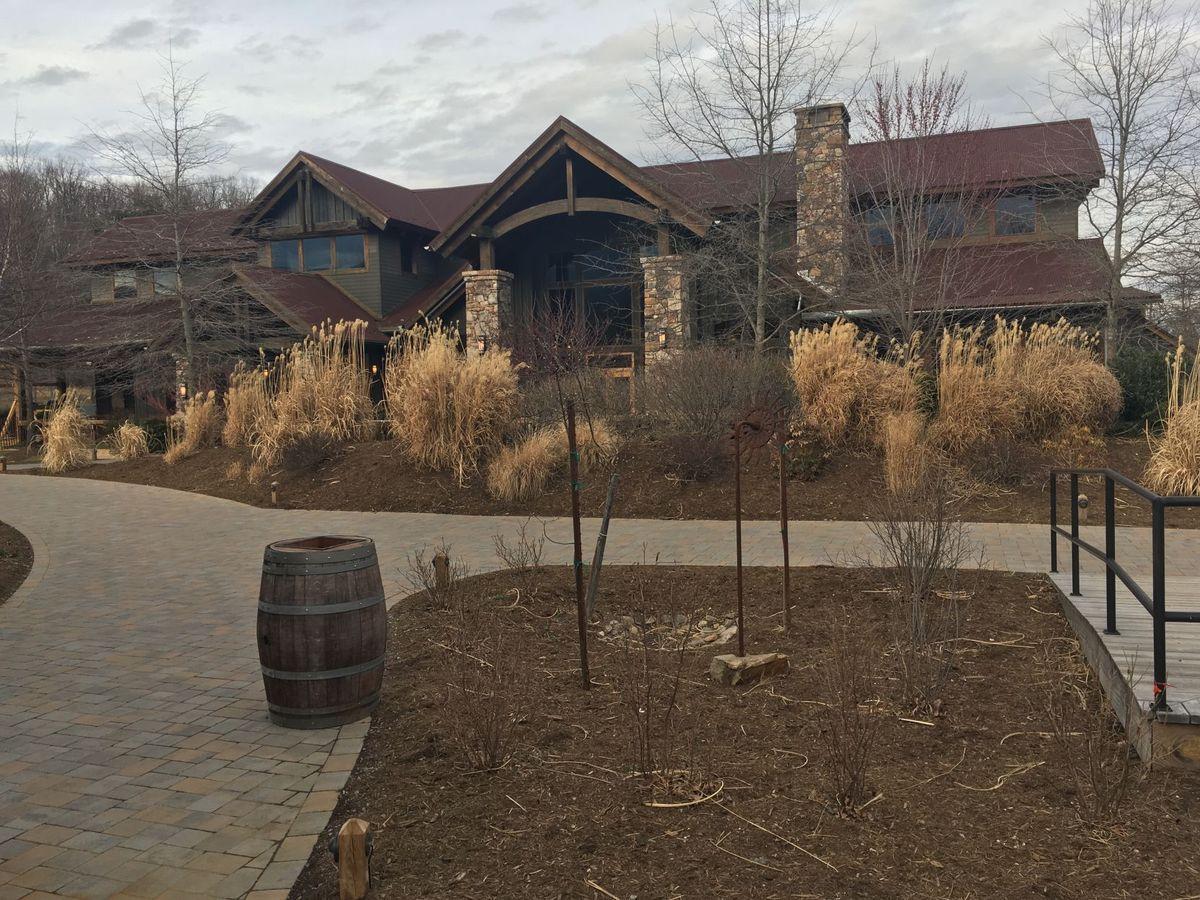 Leaks in the pipes of a Rockbridge County brewery allowed an "odorous, foamy and discolored flow" into nearby Mill Creek, state regulators say.
Devils Backbone Outpost Brewery agreed to pay a fine of $30,712.50 and fix the problems as part of a consent order recently reached with the Virginia Department of Environmental Quality.
The leakage did not result in a documented fish kill, although environmental damage was found downstream of the point of discharge, according to Tiffany Severs, an enforcement team leader at DEQ's Harrisonburg office.
DEQ began an inspection in March 2018, when a citizen reported that discolored water was flowing into the creek from the brewery on North Wind Lane, north of Lexington. The creek is about 900 feet west of the brewery.
It took several months to identify the source and makeup of the discharge. In the meantime, Devils Backbone officials pumped the contents of a storm water management basin into the sanitary sewer, rather than let it continue to flow into the creek.
After using ground-penetrating radar and closed-circuit videotaping to study the brewery's piping network, Devils Backbone found "significant deterioration … allowing for both the loss of process liquids and the substantial intrusion of groundwater in numerous locations," according to the consent order.
Process liquids included both the ingredients of beer brewed at the location and cleaning materials used on the pipes.
It was not clear how much of the liquid made its way to Mill Creek, Severs said.
As part of a corrective action plan, Devils Backbone agreed not to discharge process wastewater from its site until the problems are fixed.
Some repairs have already been made. The brewery plans to replace damaged trench drains in one building by the end of the year, and do the same in a second building — including areas called the cellar and brew house — by Dec. 31, 2020.
Quarterly progress reports will be submitted to DEQ.
Officials with Devils Backbone did not respond to a call or an email Monday.
The company, headquartered in Nelson County, opened the brewery near Lexington in 2011.
Get local news delivered to your inbox!
Subscribe to our Daily Headlines newsletter.