Across the state, museum doors are opening after three months of forced closures, and with admission revenues slashed and visitor numbers down, local museums are turning to federal funding for essential support.
The American Civil War Museum — headquartered in Richmond with a museum site in Appomattox — received a $286,500 grant from the National Endowment for the Humanities to support essential operations. As part of the CARES Act (Coronavirus Aid, Relief, and Economic Security), the NEH is awarding funds to support more than 300 cultural institutions across the country.
"The CARES Act has been a lifeline for museums and organizations. It has kept us going," said Stephanie Arduini, director of education and programs at the American Civil War Museum.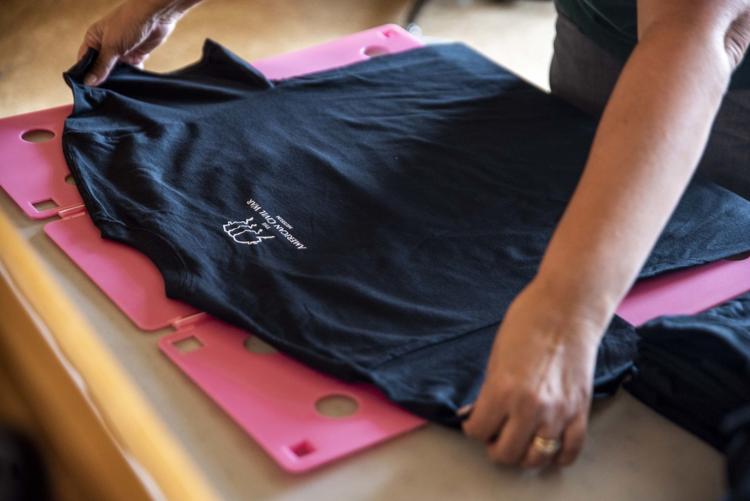 Arduini said the odds of receiving the highly competitive grant, with more than 2,300 eligible applications, were comparable to getting into Harvard.
The vast majority of the grant, at least three-quarters, was used to underwrite staff, ensuring that despite furloughs and a significant gut-punch to revenues, no employees were laid off because of the closure. What was left was used to move programming online, creating more resources and events people can access from home.
Some programs — like virtual happy hours and book talks — were successful enough the museum has decided to stretch the programming through the rest of the year.
The NEH also funneled a portion of its CARES funds to Virginia Humanities, a state humanities council headquartered in Charlottesville, which in turn distributed $599,500 in grants to 110 museums, libraries, historical societies and other cultural nonprofit organizations across the state.
Among the recipients were about a half dozen Lynchburg-area grant winners, including the American Civil War Museum and the National D-Day Memorial in Bedford County.
April Cheek-Messier, president of the memorial, said the $10,000 grant was critical to enhancing the site's educational programming, and will allow them to kick-off virtual real-time tours starting next week.
The three-month closure triggered a $170,000 loss of on-site revenue, and she said the $162,000 Paycheck Protection Program loan and the Virginia Humanities grant were critical for the memorial's survival.
Even with the memorial open, and the added advantage of a large, outdoor site, Cheek-Messier said the memorial saw a 40% decrease in normal visitation in June. In July, visitation is seeing a 20% decrease, and Fourth of July numbers were down about 5%.
Although numbers are trending better than expected, Cheek-Messier said other data is always at the back of her mind — like a March report by the American Alliance of Museums that said as many of 30% of museums could fail in the crisis, without intervention.
"It's a stark number and scary reality," Cheek- Messier said. "Museums are so important ... it's important for us as a nation to know who we are and where we come from."
Patrick Henry's Red Hill also is taking advantage of a large outdoor space, and CEO Hope Marstin said the memorial used its $7,500 awarded from Virginia Humanities to reinvent program development virtually.
Like the civil war museum and the D-Day memorial, Red Hill is seeking to continue its educational programming online, and CARES Act funds were channeled into living history video programs to reach area students at home.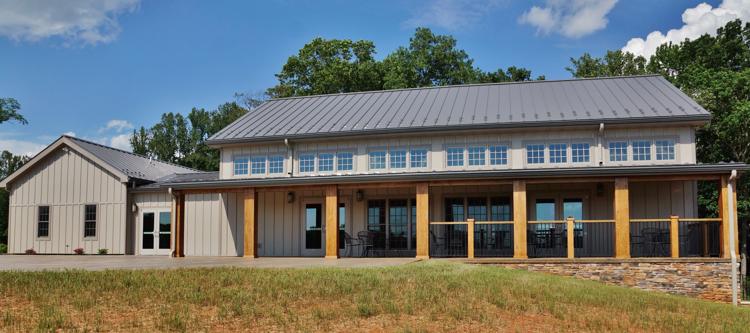 She said the money gave the memorial the chance to create new outreach programs, actually sending activities, games and reproduction artifacts into schools next year, particularly if field trips are still on hold.
Also awarded $2,000 was the Lynchburg Museum Foundation, which Lynchburg Museum System Director Ted Delaney said likely will use the funds for digital access initiatives, like archiving collections online and getting video equipment to film virtual tours.
"It's been rough, but I'm very grateful we are surviving," Delaney said. "We are learning to adapt, we are reinventing ourselves and what we do."
While it is impossible to know what will come next, and how museums will continue to be impacted, Arduini said she is grateful for the support the grants bring.
"It keeps our museums open in the community, and keeps our staff, who are residents of those communities, with the ability to get a paycheck at a time where paychecks for museum staff all over the country are really in peril," Arduini said. Even with impacted visitation, she said it is more vital than ever to reach the public and keep visitors and staff safe. "We have no idea what's coming next, or how long this could go, but we are trying to be grateful and continue our storytelling as best we can."
Reach Sarah Honosky at (434) 385-5556.
Sarah Honosky covers Appomattox and Campbell counties at The News & Advance. Reach her at (434) 385-5556. 
Concerned about COVID-19?
Sign up now to get the most recent coronavirus headlines and other important local and national news sent to your email inbox daily.