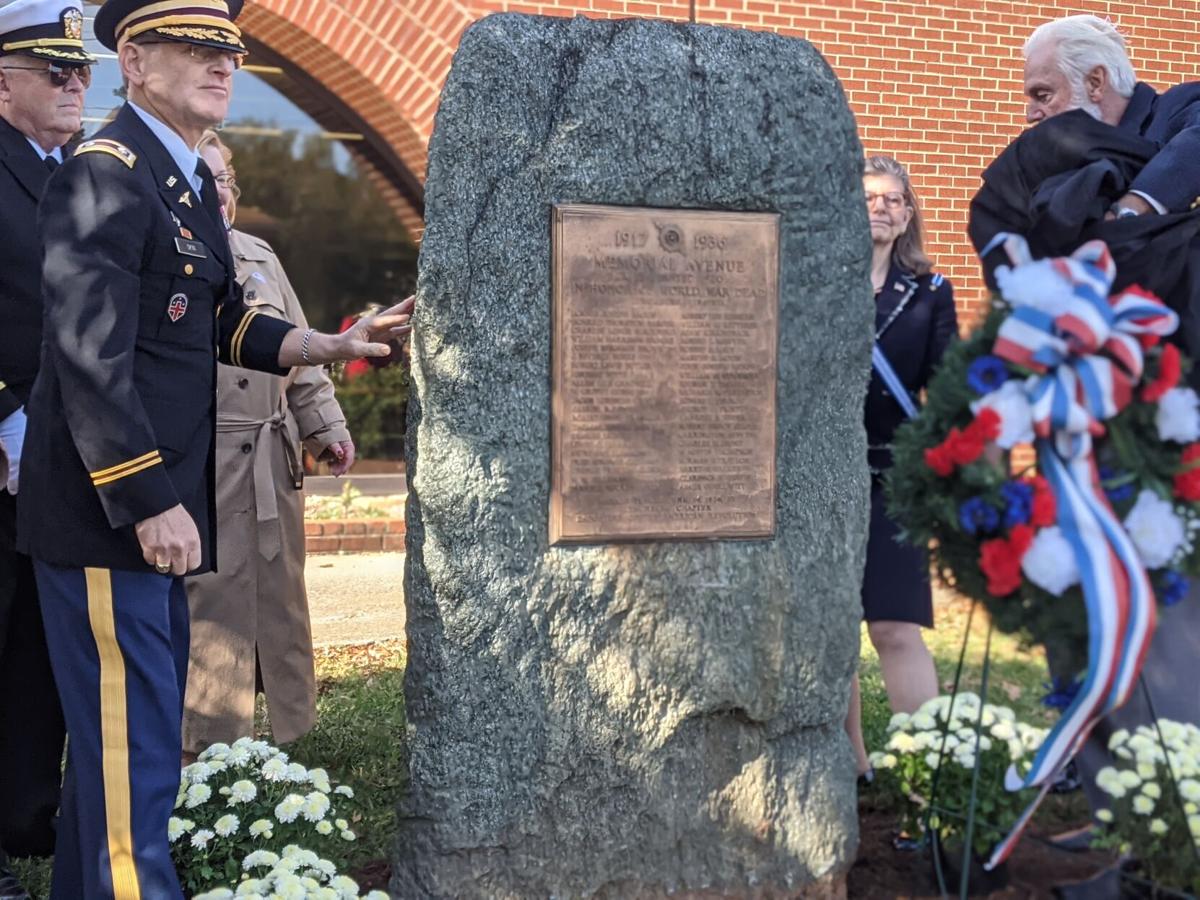 Lynchburg's World War I monument now has a new home outside the Jones Memorial Library.
City leaders joined the Lynchburg Chapter of the Daughters of the American Revolution and representatives of several veteran's groups on Saturday to recognize the move with a rededication ceremony.
Erected in 1936 about a quarter mile up Memorial Avenue, outside of what's now E.C. Glass High School, the monument consists of a locally sourced, vertical greenstone with a bronze plaque bearing the names of 42 Lynchburg-local men who died in WWI. Somewhat unusually for its time, the list includes names of white and Black soldiers alongside one another.
Cyndi Fein, regent of the Lynchburg DAR chapter, said members realized they wanted to move the monument around 2017, when they restored the plaque.
"We wanted it moved to a place where people could literally walk up and see it if they were so inclined," she said.
The chapter worked with Ted Delaney, director of the Lynchburg Museum System, and other partners to get the monument moved last week, Fein said. Saturday's rededication was planned for around Veterans Day, and attendees sat for an observance of 100 years since dedication of the Tomb of the Unknown Soldier in the Jones Memorial Library's reading room afterward.
The program featured remarks, songs and prayers, closed by a playing of "Taps" in memoriam.
Dr. Michael Okin, a retired lieutenant colonel in the U.S. Army and commander-in-chief of the Military Order of the World Wars, delivered his address on an in-depth history on the tomb.
"The citizens of Lynchburg played a large role in World War I, and I don't know that a lot of our children today in school are aware of it," he said of the rededication. "This will make it more visible and may make people more aware of what went on in World War I."