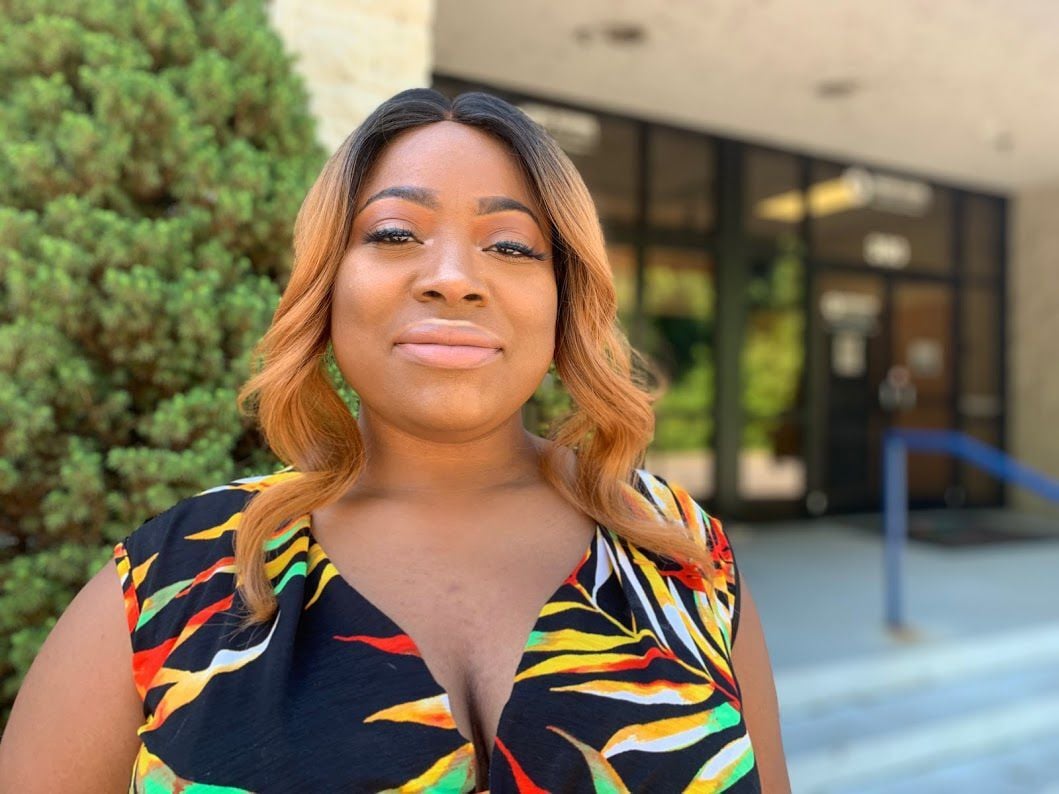 For Charese Chambers, race always has been a part of the conversation.
"I'm Black, so that's always been a conversation even before my gender was even chosen within my mother's womb, that I was going to be a Black person," she said. "It's something I identify with all the time."
But something about the Black Lives Matter movement has helped her become more vocal, having more conversations with people in the community about race.
"I think we as humans don't give ourselves the space to be multifaceted," said Chambers, owner of Financial Fancy, a bookkeeping business. "We feel like we have to think singular in one way and sometimes that prohibits us to receive new information and be able to implement that in our own lives."
Before she joins a board, she asks how many women and people of color are involved.
"It's an intentional thing I do, and I have always done that and just because people are now deciding they want to identify with what's going on, doesn't mean that I just started doing the work," she said.
Chambers met her best friend, Natalie Short, in 2016 when Short was registering voters and helping to restore the rights of people who had committed felonies for the nonprofit New Virginia Majority. Chambers signed up to be a volunteer and ended up registering the most voters, Short said.
"She's my best friend and I have always been able to count on her to march with me for women against domestic violence or suicide prevention or anything else she believes in deeply," she said. "She would march or hold a sign up for me and I would do the same for her. She has been a strong voice in the Black Lives Matter movement and it's an honor for me to be able to stand by her and support her."
Short said she has watched Chambers make her place in the community over the past few years and said she deserves it. Earlier this year Chambers won the Lynchburg Regional Business Alliance's "Young Professional to Watch" honor.
"She has proven through consistency, courage and confidence that she is a strong leader of our generation's community today," she said
For Chambers, Black Lives Matter is about identifying police brutality, and she feels people have watered down that message.
"I have a strong belief that people who don't have a strong argument introduce new topics to strengthen their own," she said. "If we can come to a consensus on a basic level that police officers shouldn't be killing Black people but people in general, then perhaps we can never be on the same page."
Chambers said she used to work closely with police officers in the community and has never experienced anything but exceptional work on their behalf, but she also said she thinks they could do more in terms of connecting with the community other than holding a few annual events.
She said people forget the Lynchburg Police Department does a lot for the community, but she said it also needs consistency.
"You believe in someone when they continue to show up for you in your life," she said. "The 'sometimes' doesn't work."
She thinks people are also misinformed about the meaning of "defunding" the police.
"It means to reallocate money, not to get rid of the police and let criminals do whatever they want," she said. "Under our current funding, we already don't pay our police officers a living wage, but I wonder how can we move the money around where we can do more community activities and what that would look like."
She wants the community to come together with the "purest of intentions" to move forward and listen to one another.
"I think we need to check our own perspectives and preconceptions of people before you meet them," she said. "People are multi-diverse. I'm not just Black. I'm a woman. I'm a business owner. So you can't just put someone in a box at first glance when you haven't even had a conversation with them. I want us to do better. You know better, you do better."
The pandemic has helped the movement in some ways, she said.
"Now that everyone's quiet they can really see what's going on," she said. "I think sometimes we get so busy in our day-to-day life and there are a lot of things going on."
Get local news delivered to your inbox!
Subscribe to our Daily Headlines newsletter.