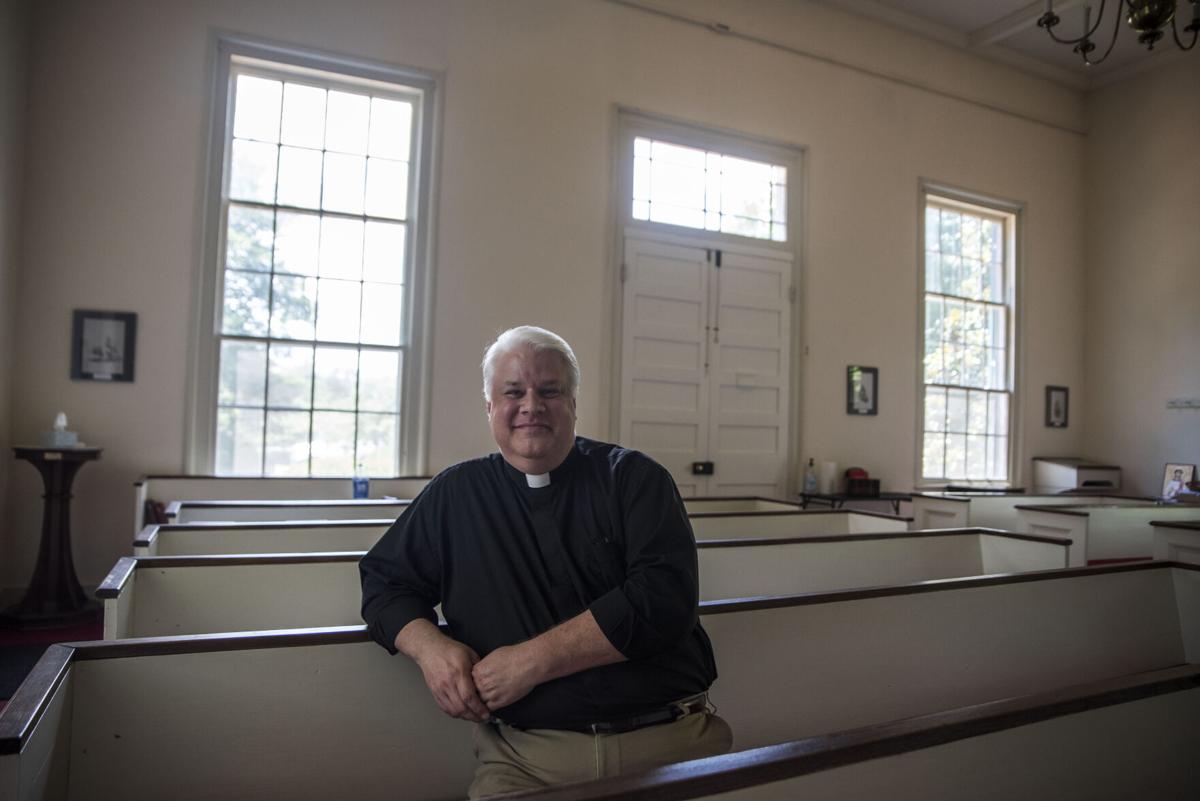 June 6 was a homecoming for the Rev. Matt Rhodes.
Nearly 40 years ago, a teenage Rhodes attended St. Stephen's Episcopal Church as a parishioner with his family. As he described it, it was the first time he "felt that I was part of a family and not just going to a church on Sunday morning ..."
Now, Rhodes has returned to the church, at 1695 Perrowville Road in Forest, that left such an impression on him — this time to lead it as the new full-time priest. He delivered his first sermon to his new congregation that day, which coincided with the first time the church removed mask and social distancing requirements since the pandemic began.
The feeling of returning to a church he once called home was a humbling and overwhelming experience, Rhodes said.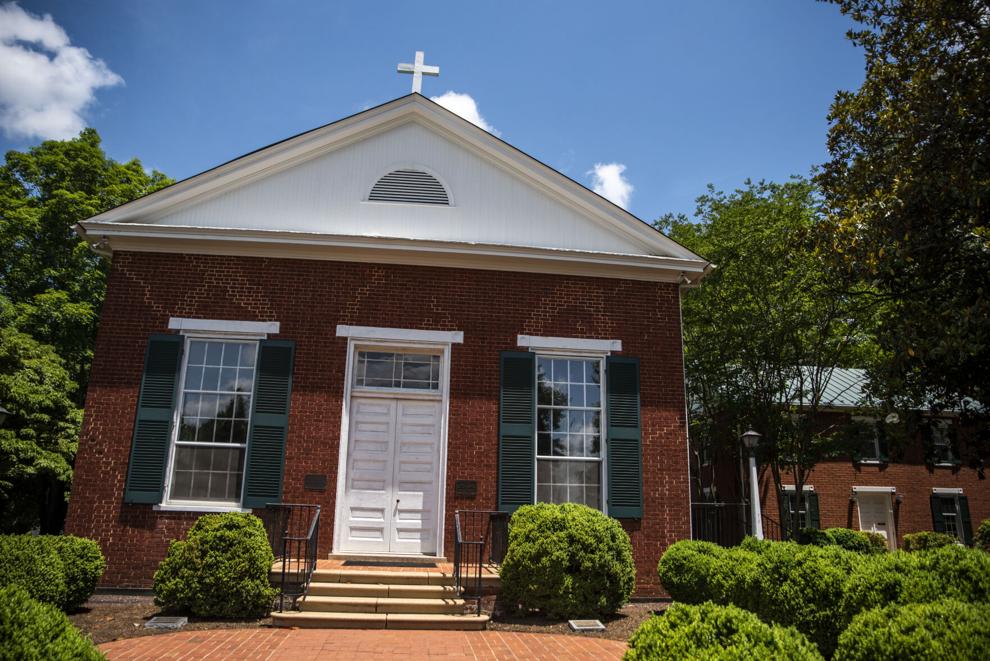 And while the heartbeat of the church has stayed the same over the decades, "what the heart is beating for had to have changed."
"It's emotional in a way that I wasn't expecting because I feel like in some regards I've taken everything that's been given to me, it has been percolating and now I'm bringing it back to share with this congregation in maybe a new way," Rhodes said.
St. Stephen's former priest left the church in September, Rhodes said, when COVID-19 cases were soaring and many area churches had to transition to a new format to continue delivering their messages.
Justin McCarthy joined St. Stephen's vestry in September and was appointed senior warden in January to help complete the search for a new pastor after the previous priest's departure. During the onboarding process, McCarthy said the vestry knew of Rhodes' history with the church and his "strong desire" to return.
McCarthy said it is very rare to call on a former parishioner to come back and lead a church.
"There was no doubt, the way he answered all of our questions, his view of what his ministry would be like, seemed to really align with what the vestry thought was needed and how he would fulfill a role at this special time in our church history," McCarthy said.
St. Stephen's has had a recent history of temporary priests before Rhodes, he said, describing Rhodes' return as a "full circle" moment.
"Of course, anytime you call a priest to a parish it is a leap of faith, and we understand that, but we feel very good about the leap of faith with Rev. Rhodes," McCarthy said.
Before seminary, Rhodes held a career in communications. He initially worked as field representative and press secretary for the first district of Alabama for two consecutive congressmen and then as deputy communications director for the House Budget Committee before eventually working in corporate communications.
He moved to Radford in his early 20s and spent time in Alabama before moving back to Northern Virginia in 2003.
"Well, the first thing I would say is, it wasn't my decision, it was God's decision," Rhodes said of pursuing priesthood. "It wasn't ever something that had you asked me 15 years ago … I probably would have laughed because it was nowhere on my radar, but God had different plans for me than I had for myself."
Prior to beginning seminary in 2014, Rhodes said there was a period of time he could only describe as receiving taps on his shoulder for a calling which he ignored.
Those taps became more and more noticeable, until one Sunday when he and his wife returned from church and he "suddenly felt like I was being grabbed by the lapels of my jacket and being shaken."
"It's been a process of tearing myself down for a period of time in Radford, and so many other people helping build me back up and rediscover who I was, and ultimately me paying attention to the nudges and taps and everything else, finally coming back to realize not just who I was but what it was I being led to do," Rhodes said.
In crafting his sermons, Rhodes said he is taking inspiration from Louis Fischer, the priest of St. Stephen's Episcopal Church when he attended as a teenager; his time in seminary; and his own life experience within the context of what is happening in the world and tying that into his understanding of the Bible.
"One passage that I go to time and time and time again is Matthew 25, 'When I was thirsty you gave me water, when I was hungry you gave me food, when I was naked you clothed me;' that to me is at the very heart of what a church should be doing," Rhodes said. "That theme from the gospel really is going to be the first thing to inform … what we should be doing."
Rhodes said he wants to continue what was started during the pandemic — to reach beyond the church's four walls and continue to grow both the physical and virtual congregation.
"I think there's a lot of opportunity here to start with the basics, build the core, but it's not just dropping a pebble in the pond and watching the ripples, it's dropping a boulder and watching the waves," Rhodes said.
Whether it's for a single service, the summer or for a lifetime, Rhodes said he wants each person who visits St. Stephen's to feel that same familial sense he got when he was a parishioner.
"I want anybody that visits St. Stephen's to feel like they are part of a family. That's something that I've seen as I've kept in touch with folks here … it's very much something that they themselves are passionate about," Rhodes said.