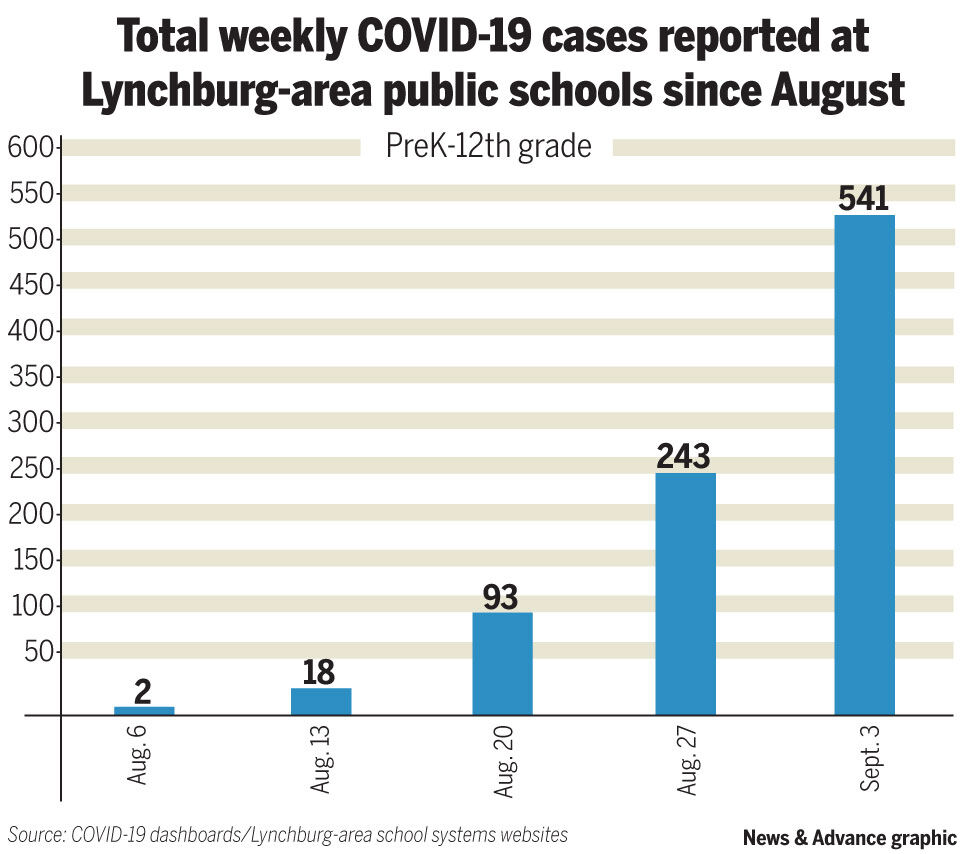 Together, Lynchburg City Schools and the public school divisions in Bedford, Campbell, Amherst and Nelson counties have reported 541 cases of the coronavirus since the beginning of August.
Lynchburg City Schools reported 22 new cases of the virus this week, and 347 of its students and staff entered quarantine this week due to potential exposure. The division has reported 58 total cases of the virus this school year.
Campbell County Public Schools reinstated its COVID-19 dashboard this week and — as of 5 p.m. Friday — reported 112 cases since Aug. 16.
Nelson County Public Schools has reported 15 cases of COVID-19 since the beginning of the school year — five of those were reported just this week.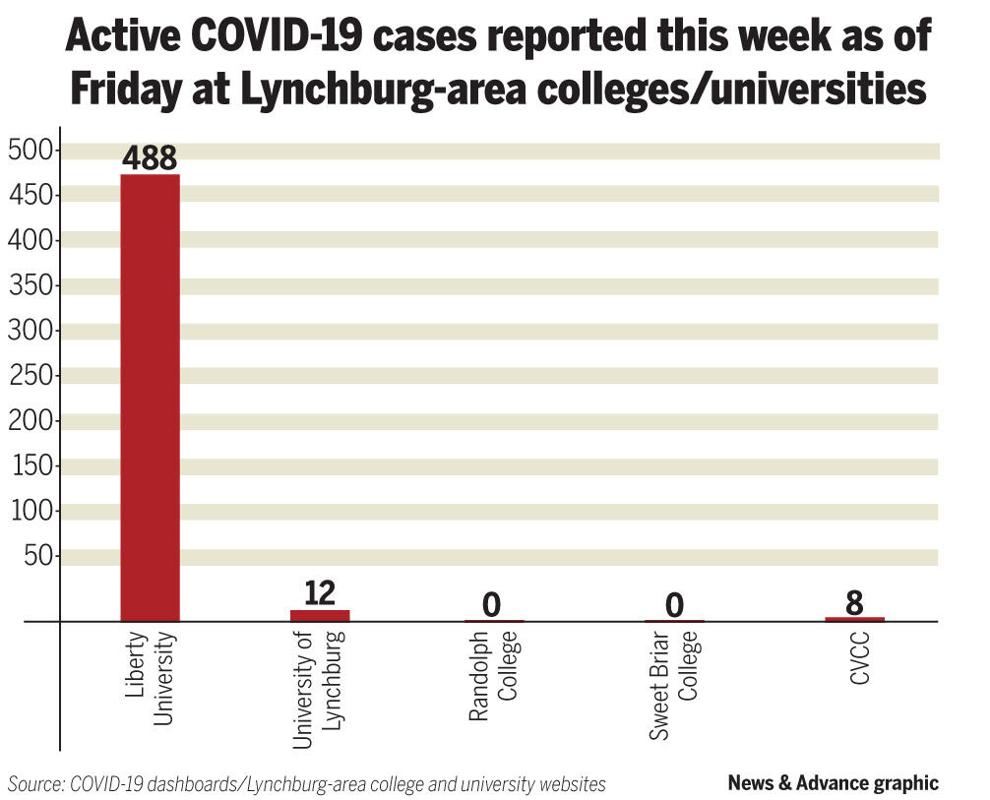 Lynchburg-area colleges, as of Friday, have reported 508 active cases of the virus, with 488 of them reported at Liberty University when it last updated its COVID-19 dashboard Wednesday.
As of Friday, Virginia has reported 778,167 cumulative cases of COVID-19 — an increase of 4,070 since Thursday, according to the Virginia Department of Health.
On Friday, VDH reported 34,026 COVID-19-related hospitalizations and 11,899 COVID-19-related deaths in the state since the pandemic began in March 2020.