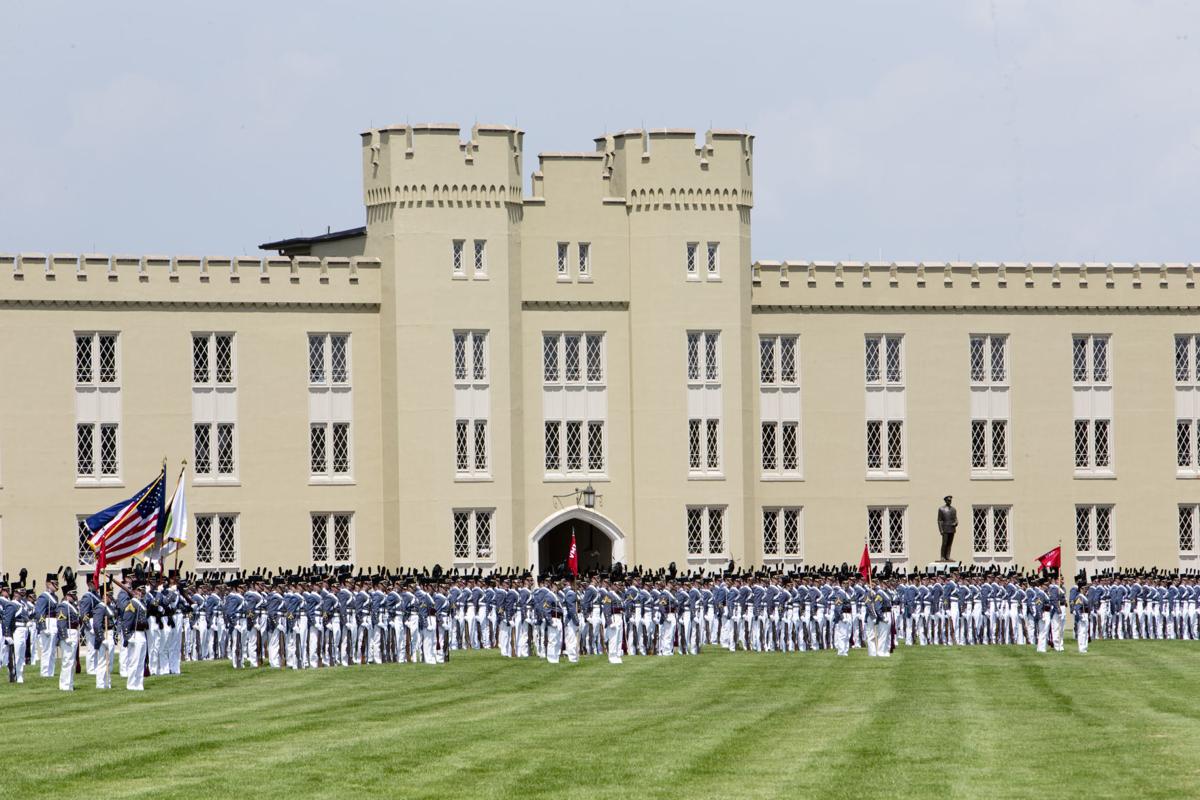 ROANOKE — The independent investigation of Virginia Military Institute is beset with delays, significantly slowing its progress, according to investigators' first monthly report.
Investigators blamed the military college itself for several of the delays. In particular, the two groups have disagreed on the extent to which VMI's counsel should be present for meetings and interviews.
In response, VMI spokesman Bill Wyatt said the report "takes an interesting tone."
"To date, we have turned over thousands of pages of documents and are working to provide more," he said in a statement. "We continue to work through a number of issues. ... VMI continues to be responsive to Barnes & Thornburg's requests and want [to] assist them in any way possible."
The investigation began later than expected because bid delays prevented the state and Barnes & Thornburg LLP from signing a contract until Jan. 7. Since then, delays have continued, according to the report.
VMI repeatedly has asked representatives from the military college be present during interviews with cadets and employees, according to the report, which was written by the investigative team from Barnes & Thornburg.
Investigators have refused the requests, believing VMI's presence "will undermine the independence and effectiveness of the investigation and may well deter the cadets and faculty being interviewed from being as forthcoming as they might otherwise be."
"This also violates fundamental investigative best practice, as it allows the subject of an investigation to 'shadow' the progress of an investigation and potentially to steer its course and results," the report states.
The investigators have warned VMI that "continued insistence otherwise or attempts to delay the Team's investigation efforts would be seen as uncooperative."
As a compromise, the college's current counsel, Eckert Seamans Cherin & Mellott LLC, proposed interviewees be "given the option" to have the military college's counsel present, which the investigators found "just as problematic and undermining of the audit's objectives, if not more so, than having VMI counsel present for all interviews."
Wyatt framed the issue as "working through whether VMI cadets, faculty, staff, and alumni have the right to have an attorney present when being questioned by highly skilled investigators."
Initially, McGuireWoods LLP represented VMI, which investigators described as "surprise involvement."
VMI enlisted the help of McGuireWoods attorneys Richard Cullen and John Adams last fall, according to previous reporting. They provided public relations advice and strategic consultation after Gov. Ralph Northam directed an independent, third-party investigation into VMI's culture and policies following a Washington Post story alleging systemic racism at the nation's oldest state-supported military college.
Cullen was present for two meetings between VMI and Barnes & Thornburg, the report says. VMI canceled a third meeting scheduled for Jan. 22 after investigators objected to Cullen's presence. Investigators were given short notice that he would be present, according to the report.
"Some discussion ensued about whether McGuireWoods could represent VMI in this investigation," the report states. "The following week, VMI agreed to provide the presentation to the full Special Investigation Team on January 28, in the presence of members of the Office of the Attorney General."
The college also is working on issues related to the Family Educational Rights and Privacy Act. Wyatt said VMI is "trying to figure out how to provide the investigators accurate information while also complying with federal privacy laws."
Until those issues are resolved, investigators wrote, VMI won't allow investigators to interview cadets and current employees or visit campus. In the meantime, investigators have started interviewing alumni.
"VMI otherwise has welcomed the Team to post and has committed work with the Team through related logistical issues [such as scheduling and COVID-19 protocols] once the issues above are resolved," the report states.
Also, investigators asked VMI not to discipline cadets and faculty based on what is said during interviews in order to encourage cooperation.
"As it stands now, VMI has given the Team its commitment not to pursue discipline for facts disclosed in interviews," the report said. "VMI has also agreed to work with the Team to develop a joint statement that will, among other things, encourage cadets and other interviewees to be forthcoming and confirming that VMI will not attempt to discern the identity of individuals confidentially disclosing relevant data during the investigation."
Wyatt said Barnes & Thornburg asked VMI to suspend its honor code during the investigation, which VMI has not agreed to do.
VMI has provided investigators with a number of background documents in 20 different categories. Investigators have made an additional 17 document requests, according to the report, including for discipline and investigatory records related to the Honor Court.
Investigators are also planning focus groups and surveys.
Members of the VMI community with information relevant to the investigation are asked to contact the investigative team at (202) 831-6777 or by email at VMIReview@btlaw.com, according to the report. Reports can be made anonymously.